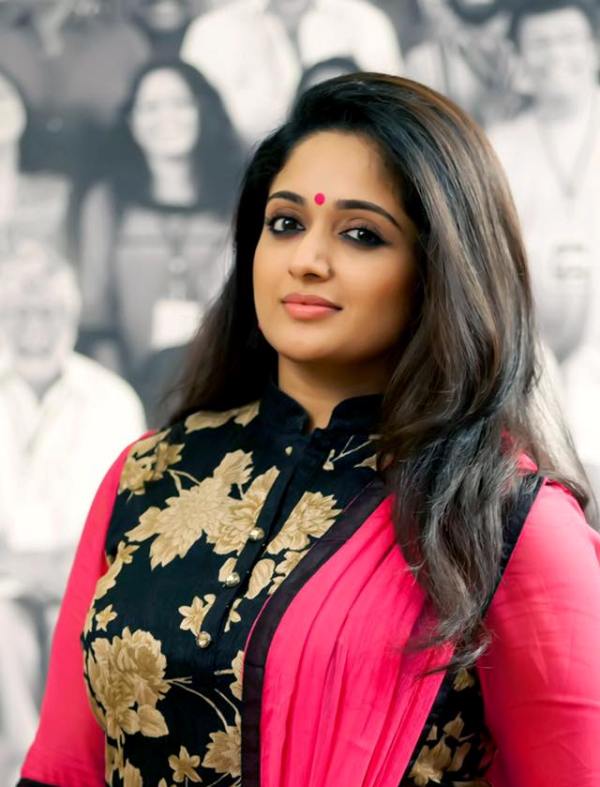 Kavya Madhavan is an Indian actress, dancer, singer, lyricist who works in the South Indian Film Industry. Starting her career as a child actor, Kavya went on to become a leading actress in the South Indian Industry in the 2000s.
Wiki/Biography
Kavya Madhavan was born on Wednesday, 19 September 1984 (age 39 years; as of 2023) in the Nileshwar town of Kasaragod, Kerala. Her zodiac sign is Virgo.
She did her schooling from the Jaycee English Medium School, GLP School, and Rajah's High School in Nileshwar.
During her school days, she underwent training for the Mohiniyattam and Bharatanatyam classical dance forms.
She was taught classical dance by her Guru Shyamala and Guru Kuttamathu Janardhanan Maash.
Physical Appearance
Height (approx.): 5′ 4″
Eye Colour: Black
Hair Colour: Black
Family, Caste & Husband
Kavya Madhavan was born in a Malayali Family. [1]Times of India Her father's name is P Madhavan. Her mother's name is Shyamala. She has a brother named Mithun Madhavan, who is a fashion designer and producer.
She got married to Nishal Chandra on 9 February 2009.
Following her marriage with Nishal, she moved to Kuwait. However, Kavya returned to her home in June 2009 and filed for divorce on 24 July 2010. Their divorce was granted on 30 May 2011. She got married to the actor Dileep on 25 November 2016 at Vedanta Hotel, Kochi.
The couple has a daughter named Mahalakshmi (born on 19 October 2018). Kavya has a stepdaughter named Meenakshi, who is Dileep's daughter from his first marriage to the actress Manju Warrier. Reportedly, it was Meenakshi, who had suggested the name for her half-sister.
Career
Kavya Madhavan started her career as a child actress, at the age of 5, when she appeared in the Malayalam film "Pookkalam Varavayi" (1991) in the role of 'Geethu's friend (Baby Shamili).'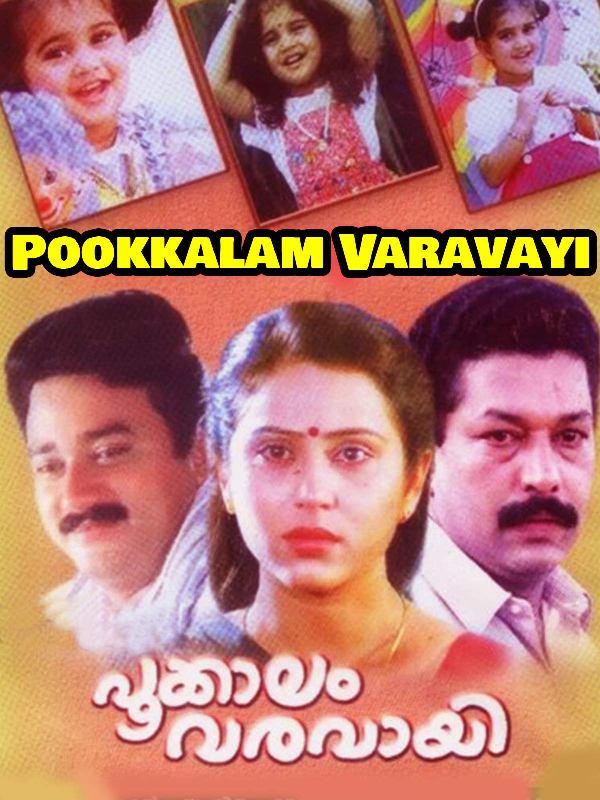 She further appeared as a child artist in the films like "Pavam IA Ivachan" (1994), "Parassala Pachan Payyannur Paramu" (1994), and "Azhakiya Ravanan" (1996). She made her appearance in the lead role of 'Radha' in the film "Chandranudikkunna Dikhil" (1999).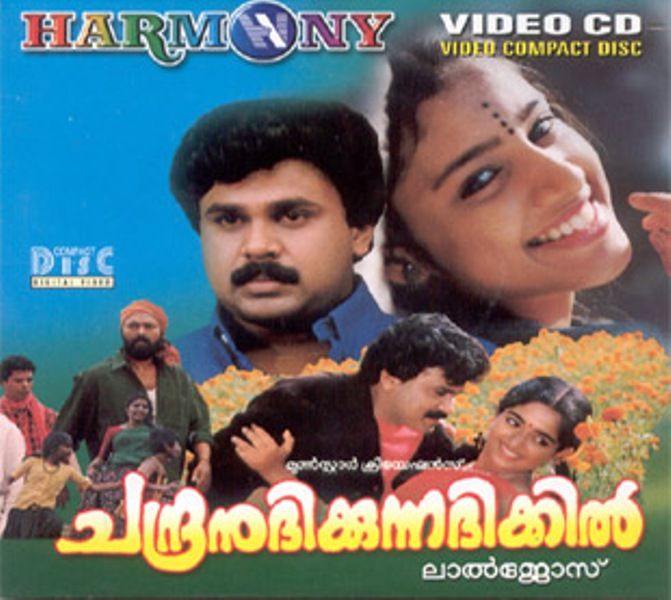 She acted in various movies such as "Darling Darling" (2000), "Meesa Madhavan" (2002), "Sadanandante Samayam" (2003), "Runway" (2004), "Inspector Garud" (2007), "Paappi Appacha" (2010), "Vellaripravinte Changathi" (2011), and "Pinneyum" (2016). She made her Tamil film debut with "Kasi" (2000) in the role of Lakshmi (Vikram's sister).
She has also appeared in few short films such as "Bhoomikkoru Charamageetham" (2006), "Kaavalal" (2016), and "Kachadhappa" (2016).
Other Works
She made her debut as a playback singer with the song "Mounamaay Manassil" from the Malayalam film "Matinee" (2012).
She has also lent her voice to the Malayalam film "Daivame Kaithozham K Kumarakanam" (2018). She released her first album "Kavyadalangal" composed by Twinz Tunes and her in 2012.
Kavya made her debut as a lyricist with the song "En Kalbilulloru" from the Malayalam Film "One Way Ticket" (2008).
She also penned down the lyrics for the song "Kalaam Neeangu Poyo" from the film "Akashvani (2016)."
Controversies
Kavya and Dileep have done more than 18 movies together, which often lead the audience into believing they both are couples. When Dileep got divorced with his wife Manju Warrier in 2015, Kavya was being held responsible for it. Kavya was accused of being 'the other woman' in their life, even though Kavya and Dileep kept on denying their relationship. [2]

The Indian Express
In 2016, Dileep and Kavya married each other in a private ceremony at the Vedanta Hotel, Kochi. Following this, Dileep made some controversial statements about his marriage with Kavya, after which he was termed as 'sexist' and 'male chauvinist.' In the interview, Dileep said-


When I felt I should get married, my daughter, mother, relatives and friends sat together and we came up with this decision. My 'koottukaari' (friend) is someone who's been gossiped about a lot, because of me. So I thought if I got married to somebody else, it just wouldn't be right (laughs). Hence, this decision…"While Dileep was hit with remarks like a misogynistic person, Kavya was trolled for being a silent spectator and entirely submissive before him. [3]Times of India
On the night of 17 February 2017, an actress working in the Tamil and Telugu Cinema was abducted and allegedly molested in her car. The incident created huge roars in the film industry and big names like Dileep, and his wife Kavya came to the fore. The main accused in the case, Pulsar Suni termed Kavya as the 'Madam,' who gave him the money to assault the actress. However, he also stated that 'Madam' only handed him the money and had no connection with the case. [4]

Outlook India
Awards & Achievements
Filmfare Award South for Best Actress for the film "Gaddama" in 2011
Kerala State Film Award
Best Actress for the film "Perumazhakkalam" in 2004
Best Actress for the film "Gaddama" in 2011
Kerala Film Critics Association Awards
Second Best Actress for the film "Chandranudikkunna Dikhil" in 1999
Second Best Actress for the film "Kochu Kochu Santhoshangal" in 2000
Second Best Actress for the film "Mizhi Randilum" in 2003
Best Actress for the film "Perumazhakkalam" in 2004
Best Actress for the film "Ananthabhadram" in 2005
Best Actress for the film"Gaddama" in 2011
Note: Apart from the awards mentioned above, Kavya has received many awards and nominations.
Facts/Trivia
Kavya likes cooking, reading, writing, and dancing.
Kavya entered the film industry, at the age of five with director Kamal's 'Pookkalam Varavayi' (1991). It was due to her father who desired for her to become an actress. Her father saw the director Kamal's advertisement seeking a child artist for his film in "Malayala Manorma" and decided to sent her photos.
On one hand, when Kavya's father wanted her to become an actress, her mother even loathed the thought of it. All that her mother wanted from her daughter was to get a degree and marry soon. Gradually, she let go of her discomfort relating to the film industry and let Kavya become a heroine.
In her childhood, people used to make fun of her deep voice. One day, Mammooty was busy and could not dub his voice. So, someone said that as Mammooty was too busy to dub his voice, she could do it for him. She felt very upset and cried before her mother. Her mother consoled her by saying that she should be proud of it as Mammooty had a grand voice.
Since her childhood, she was an active performer and used to perform at her school events.
Kavya Madhavan has endorsed many popular brands such as Nirapara, Parachute, A Geeripai Jewellery, Dhathri, Dubai Gold and Diamonds, V.G..N Jewellers, Smartex, Kosamattam Gold Loan, Anashwara Silks, and Slipons.
In an interview, Kavya Madhavan stated that Dileep's family approached with the marriage proposal just a week before the wedding. She told-


Just a week before, his relatives approached my parents with the proposal. They checked our horoscopes and it matched"
She owns a textile company and online fashion store by the name "Laksyah," which was founded in 2015. The company is co-owned by her brother and her sister-in-law; both of them being fashion designers. 
In 2013, Mathrubhumi Books published a book of memoirs written by Kavya titled "Kathayil Alpam Kavyam," which gives a glimpse into her childhood, experiences of her school days, and her memories of the film industry.

In an interview, kavya stated that had she not been an actress, she would have liked to be a homemaker and have 2-3 children.
She is an ace dancer and is well-versed in Mohiniyattam and Bharatanatyam dance forms.
She respects and admires the veteran South Indian actress Sukumari a lot.