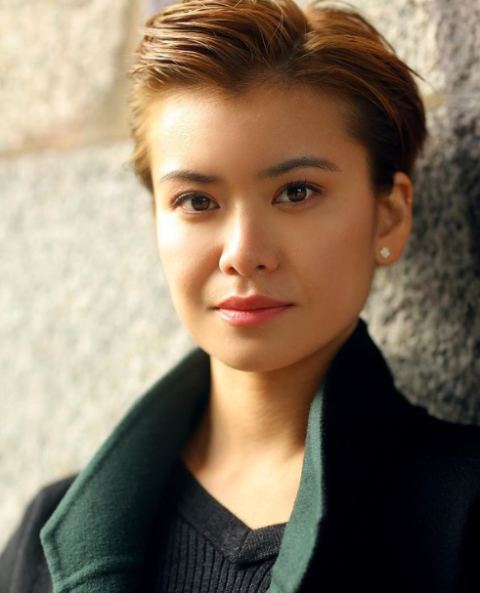 Katie Leung is a Scottish actress who works in the American and British film industry. She is famous for her portrayal of 'Cho Chang,' the first love interest of 'Harry Potter,' in the Harry Potter film series.
Wiki/Biography
Katie Liu Leung [1]The Sun was born on Saturday, August 8, 1987 (age 33 years; as of 2020), in Dundee, Scotland, UK. Her zodiac sign is Leo. She spent her childhood in Ayr, Campbeltown, Motherwell, Edinburgh, and Glasgow cities of Scotland.
She completed her schooling at Hamilton College, South Lanarkshire. She wanted to go to an art school but delayed it to film for the Harry Potter series. She took a photography course at Edinburgh College of Art and graduated in 2011. [2]The Telegraph She also did BA in Acting from the Royal Conservatoire of Scotland in Glasgow. [3]The Telegraph
Physical Appearance
Eye Color: Black
Hair Color: Black (dyed blonde and brown)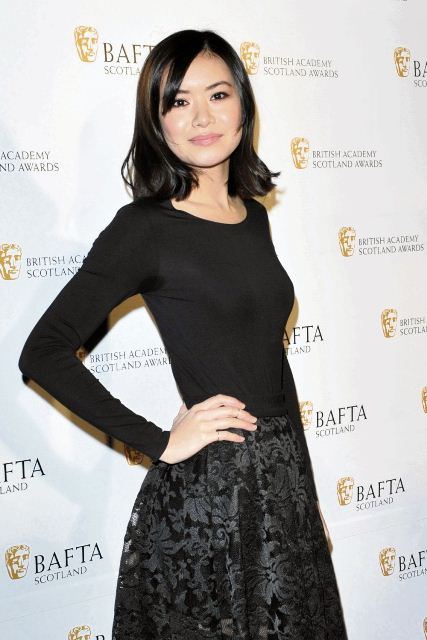 Family, Ethnicity & Relationships
She is of Chinese descent. [5]Variety
Parents & Siblings
Her father, Peter Leung, was a Hong Kong businessman who owned and ran an Asian-themed Restaurant in Glasgow, Scotland. Her mother, Kar Wai Li, was a Hong Kong banker. When she was three years old, her parents got divorced.
She has two brothers named Jonathan and Darren Leung. She has a younger sister named Violet.
Relationships
In 2008, it was reported that she was in a relationship with the actor Leo Ku.
She is in a relationship with a man named Eric Caira, who is a recruitment consultant.
Career
Films
She made her acting debut with the 2005 American-British film 'Harry Potter and the Goblet of Fire' in which she played the role of 'Cho Chang,' a Ravenclaw student who is the first love interest of Harry Potter in the film. She went to a five-minute audition for the film after her father saw an advertisement for the film's casting call; she never wished to be an actress. Two weeks later, she was called for a workshop and was cast as Cho after beating over 3,000 other girls for the role.
She went on to act as Cho in the Harry Potter series Harry Potter and the Order of the Phoenix (2007), Harry Potter and the Half-Blood Prince (2009), Harry Potter and the Deathly Hallows: Part 1 (2010), and Harry Potter and the Deathly Hallows – Part 2 (2011). In 2017, she appeared in the British-American-Chinese co-production film 'The Foreigner' (2017) as 'Fan Quan,' daughter of Ngoc Minh Quan (played by Jackie Chan).
She then appeared in the British films T2 Trainspotting (2017) and Locked Down (2021). She also appeared in the British short films Leading Lady Parts (2018), The Feast (2018), and The Promise (2020).
Television
In 2008, she made her television debut with the British TV series 'Agatha Christie's Poirot' as 'Hsui Tai.'
In 2013, she played the lead role of 'Ying' in the British TV mini-series 'Run.'
In 2019, Katie was cast as 'Too-Ticky' in the Finnish-British animated family drama musical series 'Moominvalley.'
She acted in the British television series Father Brown (2013), One Child (2016), Chimerica (2019), The Nest (2020), and Roadkill (2020).
Theater
In 2012, she made her stage debut with the play 'Wild Swans' in the lead role of 'Jung Chang.' The play made its world premiere at American Repertory Theater, Cambridge, Massachusetts.
She starred in the plays The World of Extreme Happiness (2013) at National Theatre, You For Me For You (2015) at Royal Court Theatre, The Intelligent Homosexual's Guide to Capitalism and Socialism with a Key to the Scriptures (iHo) (2016) at Hampstead Theatre, Snow in Midsummer (2017) at Swan Theatre, and White Pearl (2019) at Royal Court Theater.
Awards & Achievements
Top 4 Outstanding Newcomer Award at Asian Excellence Award in 2006
Scotland's Most Stylish Female in 2007
No. 80 on the Cosmogirl's Hot 100 List in 2007
BAFTA Breakthrough Brits 21 in 2014
Controversy
In Harry Potter and the Order of the Phoenix, Katie and Daniel Radcliffe (played Harry Potter) shared an on-screen kiss, which grabbed a lot of media attention. While she received praise from many Harry Potter fans, she was also subjected to fierce racism. Some of the fans created 'I Hate Katie' website, where they posted racist remarks on Katie. In March 2021, Katie confessed that she faced racist abuse while filming the series and that her publicist told her to deny anything related to it. [6]Variety In an interview, she said,
I remember them saying to me, 'Oh, look Katie, we haven't seen these, these websites that people are talking about. And you know, if you get asked that, just say it's not true. Say it's not happening, And I just nodded my head. I was like, 'Okay, okay,' even though I had seen it myself with my own eyes. I was like, 'Okay, yeah, I'll just say everything's great."
Favorite Things
Actor(s): Aaron Kwok, Stephen Chow, Joaquin Phoenix
Film(s): Hot Fuzz (2007), Shaun of the Dead (2004), Crash (2004)
Film Director(s): Edgar Wright, Sofia Coppola, Lars von Trier
Comedian(s): Simon Pegg, Nick Frost, Sacha Baron Cohen
Facts/Trivia
Katie is a self-confessed introvert and speaks very softly. In her leisure time, she spends time watching films, playing video games, shopping, playing guitar and piano, listening to music, and spending quality time with her family and friends.
Since childhood, Katie showed great interest in painting and photography.
She had a great advantage because of her Scottish accent to bag the role of 'Cho' in the Harry Potter series. According to Katie, the casting directors, during the auditions, had asked the girls whether any one of them belonged to Scotland, and Katie was the only girl from Scotland.
In an attempt to promote Harry Potter, the makers of Harry Potter and the Goblet of Fire sent Katie Leung to China in the second week of the release of the film.
She also voiced the character 'Cho Chang' in Harry Potter and the Order of the Phoenix (2007) and Harry Potter and the Half-Blood Prince (2009) video games.
After the Harry Potter series ended, Katie Leung was uncertain about continuing acting as a career and wished to attend a university of art and design. However, after she performed in the theater play 'Wild Swans,' she decided to continue acting and attended a drama course at the Royal Conservatoire of Scotland.
In 2007, she raised over $137,000 by launching a children's art competition and donating her painting (auctioned at almost $1300) to help The Prince's Trust charity in Scotland.
In 2009, she donated a photo (clicked by her) titled 'Untitled' to Sightsavers International's i:click 2009 competition. Sightsavers International is a charitable organization working to combat blindness in poor countries.
Apart from English, she can speak Cantonese and Mandarin, fluently.
According to Katie, her dream role is to play a part in the American comedy series Modern Family or a film directed by Sofia Coppola and Lars Von Trier.
She also promotes and helps in raising funds for Just Giving, a London-based Chinese community center that is improving the Chinese community's quality of life and well-being in the UK, especially for disadvantaged and vulnerable people. It also has its focus on preserving the Chinese culture, arts, and identity.
She is an avid animal lover and has a dog named Bao the Cloud.