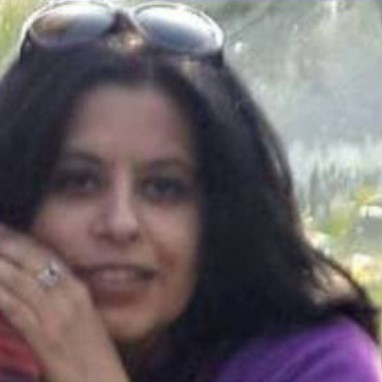 Jyoti Mehta is an Indian woman who came into the limelight in 2022 after she launched a website in the name of her husband, Harshad Mehta, who was arrested by the Central Bureau of Investigation for his involvement in the Indian securities scam in 1992. Harshad Mehta was an Indian stockbroker who allegedly tried to rise up the index of the Indian stock market in 1992 by investing a huge amount of money that he borrowed from banks in the Bombay Stock Exchange (BSE), and this large amount of investment resulted into high stock prices and eventually, it crashed the stock market.
Wiki/Biography
Jyoti Mehta was born as Jyoti Doshi in Mumbai.
Physical Appearance
Hair Colour: Black
Eye Colour: Black
Family
Parents & Siblings
There is not much information about her parents.
Husband & Children
Jyoti Mehta got married to Harshad Mehta on 17 May 1977. Harshad Mehta was an Indian stock broker, who did several part-time small jobs during his college days. Soon after completing his college studies, he joined the New India Assurance company as a salesman, and simultaneously, he began investing in the Indian stock market. In 1984, he established his own company named GrowMore Research and Asset Management as a stock broker. During the years from 1984 to 1990, he became popular with the name Big Bull.
The couple has a son named Atur Harshad Mehta who was born on 12 November 1990.
Relationships/Affairs
She was in a relationship with Harshad Mehta before getting married to him.
Launching a Website in the name of Harshad Mehta
Jyoti Mehta launched a website (https://www.harshadmehta.in/) in the name of Harshad Mehta in June 2022. In a media conversation, she stated that she wanted to uncover the facts of the story from her family's point of view. On the website, Jyoti Mehta claimed that after twenty-one years of her husband's death, the debts of her family had lowered down to a large amount after battling for so many years in court. She added that her family had been deprived of all the basic fundamental and other constitutional rights over the last three decades since her husband was detained by the police. Jyoti Mehta stated on the website that her husband was still known as the manipulator of the stock market; although, he was not confirmed guilty of all the allegations. She appealed through her newly launched website that she wanted to defend Harshad Mehta posthumously. She also blamed the legal system of India that virtually paralysed her family after the death of her husband. Jyoti Mehta wrote,
It cast acute legal disability on all of us besides throwing all of us out of our business and income-earning activities. For more than 2 decades we have lived without bank accounts."
Medical Negligence by Jail Doctors
On her website, Jyoti Mehta put allegations on the jail authorities and doctors who did not provide proper medical treatment to her husband for four hours when he suffered a heart attack at 7 PM on 30 December 2001. The jail doctors did not have medicine for a heart attack. She added that after four hours of the first heart attack, Harshad Mehta was rushed to a hospital, where he died of a second heart attack. She wrote,
Only at 11 p.m., he was made to walk for a long distance to the Thane hospital where he immediately succumbed in a wheelchair after his cardiogram confirmed a massive second heart attack."
Jyoti Mehta further added that after the death of Harshad Mehta, the hospital authorities denied the post-mortem or Inquiry reports of Harshad to his family members. She wrote,
We were later told that an inquiry was ordered by the authorities and even post-mortem was carried out but neither this Inquiry Report nor the post-mortem Report was provided to us despite our repeated requests."
Ill-treatment by Income Tax Department
After 21 years of Harshad Mehta's demise in police custody, his wife launched a website in which she cleared that since the death of her husband, more than 1200 cases were won by her family in court, and this win lowered their monetary debt from ₹30,000 crores to ₹4,000 crores. She further mentioned that her family had been harassed by the Income Tax Department for over three decades. Jyoti Mehta wrote,
After Harshad's demise and suffering 3 rounds of illegal assessments we have already won more than 1,200 large cases and brought down the illegal demands from ₹30,000 crores to ₹4,000 crore and also secured refunds to the Custodian of ₹814.33 crore and further refunds of about ₹5,500 crores are already overdue and not being made by the I-T department."
Harshad's Meeting with Narasimha Rao
Jyoti Mehta called the meeting of her husband with the then Prime Minister Narasimha Rao on 4 November 1991 a fateful day that changed the lives of her family forever. She narrated on the website that Harshad Mehta was invited for a meeting by Narasimha Rao through the owner of Bharati telecom, Sunil Mittal. Narasimha Rao and the father of Sunil Bharti Mittal were good friends. Jyoti Mehta mentioned that Prime Minister consulted the issues related to foreign currency situations in India with Harshad Mehta and told Harshad that there were only seven days of foreign reserves remaining with the Indian government. PM conveyed to Harshad,
The foreign currency situation of the country was alarming as there were reserves of only about 7 days and if they were not shored up the country could default and become a 'banana republic' and which would jeopardise the plans of the Government to turn around the situation."
Boosting the Stock Market Index
On her website, Jyoti Mehta blamed the then Prime Minister for asking her husband to boost the stock market prices by investing huge amounts in 1991 so that it could boost the confidence of more investors in the Indian stock market by reviving their faith in it. [1]Times Now She wrote,
My husband was asked to boost the markets and a promise was made to him that he would have the blessings of the Government in doing so."
She continued by writing that to boost the stock market index of India, several measures were adopted by Harshad soon after the meeting with the then Prime Minister who on his behalf reformed the then currency devaluation policies by introducing immunity schemes; mutually, they succeeded in protecting the foreign currency reserves of India in 1992. She claimed that the stock market index in India was hovering at 1400, and after the meeting with the PM, the index was boosted to about 2800 and sharply rose up to 4487 in April 1992.
Facts/Trivia
Reportedly, in the 1980s, during an event organised at the Navratri festival while playing dandiya-raas, Harshad Mehta fell in love with Jyoti Doshi, who was his neighbour.
According to Jyoti Mehta's website, Harshad Mehta sold all of her jewellery to a stock market broker to meet his (Harshad's) financial obligations after Harshad suffered a huge loss of his capital on 17 March 1982 due to a sudden fall in the stock market prices.
The Bombay Stock Exchange registered Jyoti Mehta as its member and styled her as M/s. J.H. Mehta in its books after she purchased a stock market membership card in April 1991.