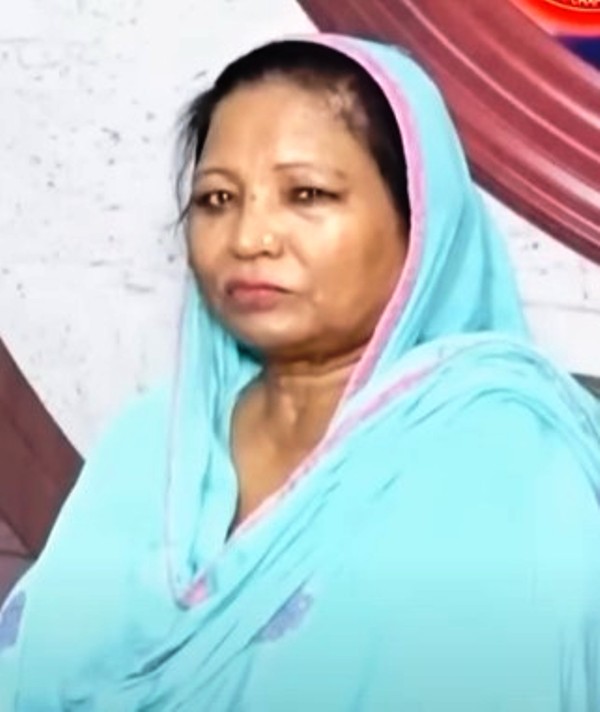 Gurmail Kaur is the first wife of famous Indian singer Amar Singh Chamkila in the Punjabi music industry.
Physical Appearance
Hair Colour: Black
Eye Colour: Black
Family
Parents & Siblings
Gurmail Kaur was born in the village of Pakhowal, Nangal, Punjab. She has two sisters and three brothers.
Husband & Children
Gurmail Kaur married Amar Singh Chamkila when he was a worker at a Hojari factory in Ludhiana; they were engaged for almost two years. The couple was blessed with three daughters and a son, but one daughter and the son passed away, the other daughter's names are Amandeep Kaur and Kamaldeep Kaur (also known as Kamal Chamkila). Kamal Chamkila followed the path of her father and became a singer who sang her first song, Lalkara, with Punjabi singer Raj Brar.
Facts/Trivia
In an interview, Gurmail Kaur said that she agreed to the second marriage of Amar Singh Chamkila and both the families of Chamkila used to get along.
A biopic on Chamkila was planned to be made by deceased producer Gurdev Singh Randhawa; however, it was never made. According to Randhawa's sons, Gurmail Kaur handed over the rights to make a biopic on Chamkila to their father in October 2012; however, after Randhawa's death in November 2022, it was reported that Bollywood director Imtiaz Ali was making a biopic on Chamkila starring Diljit Dosanjh and Parineeti Chopra. Later, Randhawa's sons move to court to put a ban on the release of the biopic made by Imtiaz Ali. [1]

The Tribune