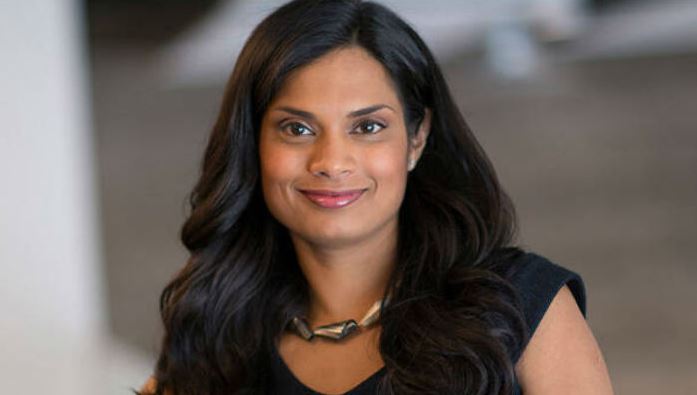 Vijaya Gadde is an American lawyer who served as the general counsel and the head of legal, public policy, and trust & safety lead at Twitter from August 2013 to October 2022. She is of Indian origin. Gadde came into the limelight after she spearheaded the decision to permanently suspend the Twitter account of America's former President Donald Trump in 2021. [1]Hindustan Times She was terminated from her position at Twitter on 27 October 2022 by Elon Musk, following Musk's acquisition of Twitter. [2]The Indian Express
Wiki/Biography
Vijaya Gadde was born in 1974 (age 48 years; as of 2022) in Hyderabad, Telangana, India. At the age of three, she moved to Beaumont, Texas, with her family, where her father had initially moved to pursue his graduation.
A few months later, her family shifted to the east coast, where Vijaya received her school education in New Jersey. After completing her schooling, Vijaya attended Cornell University, Ithaca, New York, (1993-1997) to pursue a Bachelor of Science in Industrial and Labor Relations. Thereafter, she enrolled herself at the New York University School of Law, New York, (1997-2000) to obtain a Doctor of Jurisprudence. [3]NYU Law [4]Vijaya Gadde- LinkedIn
Physical Appearance
Height (approx.): 5′ 5″
Hair Colour: Dark Brown
Eye Colour: Dark Brown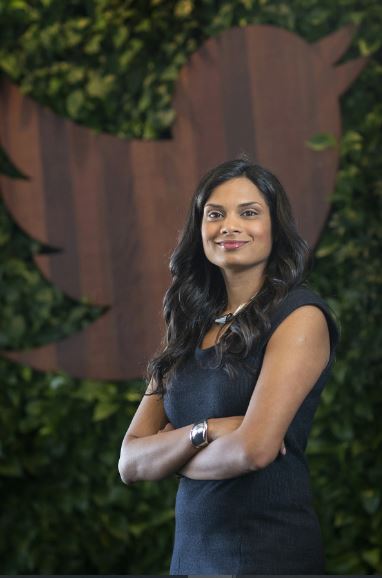 Family
Vijaya Gadde belongs to a Telugu family.
Parents & Siblings
Her father worked as a chemical engineer in oil refineries in the Gulf of Mexico. He also used to collect insurance premiums as a side job in Beaumont, Texas. Her mother's name is Ramani Gadde. She has a younger sister named Kavitha Gadde, who is the head of Strategic Publisher Partnerships in America.
Husband & Children
Vijaya Gadde is married to Ramsey Homsany, a lawyer and tech executive. Ramsey is the co-founder and president of Octant Bio, a biotechnology research company established to improve drug discovery in the health industry. Homsany formerly worked as an executive at the file-hosting service Dropbox. He has also served as the vice president of Google. Together, the couple has two children, a daughter named Rumi and a son.
Career
After obtaining a degree in law, in October 2000, Gadde began working as an associate at Wilson Sonsini Goodrich & Rosati, an American law firm headquartered in Palo Alto, California. While working there, she closely monitored the acquisition of McClatchy Co.-Knight Ridder Inc. in 2006 worth $4.1 billion. Vijaya also acted as a counsel to the New York Stock Exchange's Proxy Working Group and Committee on Corporate Governance. She worked at WSGR for almost a decade and resigned from her position in April 2010. In October 2010, Vijaya joined Juniper Networks, a network hardware company in California, as a senior director and associate general counsel (corporate). She worked there for around a year. Gadde started working at Twitter, San Francisco, California, in July 2011 as director and legal head.
At Twitter, she initially handled general corporate, securities, M&A, and international matters. After working there for around two years, Vijaya was promoted to the position of general counsel and the head of legal, public policy, and trust & safety lead in the company. As the legal and policy head of Twitter, Vijaya's key responsibilities included dealing with tweets that involved harassment, harmful speech, and fake news. Gadde was also a part of many high-profile decisions at Twitter. On 27 October 2022, Gadde was fired from her position at Twitter by Elon Musk.
Vijaya Gadde is also a co-founder of Angels, an investment collective based in San Francisco. The company backs start-ups and helps ensure equal remuneration to women employees at successful companies in America.
Controversy
Smash Brahmanical Patriarchy Controversy
In 2018, Vijaya Gadde landed into a controversy when she, along with Twitter CEO Jack Dorsey, was photographed holding a placard stating "Smash Brahmanical Patriarchy." The incident happened during Dorsey and Gadde's visit to India where they met Indian women journalists and Dalit activists to discuss their experiences on Twitter. Soon after their meeting ended, the activists gave Dorsey a sign reading "Smash Brahminical Patriarchy" with which they were photographed. Gadde was standing next to him in the photograph. Later, Gadde and Dorsey were criticised on social media for discriminating against Brahmins and for promoting caste and gender-based oppression in India. [5]News18 Later, Gadde took to her social media handle to apologise and clarified that the placard was presented to them by the Dalit activists. Stressing that Twitter aims to be an impartial platform, Vijaya wrote,
I'm very sorry for this. It's not reflective of our views. We took a private photo with a gift just given to us – we should have been more thoughtful. Twitter strives to be an impartial platform for all. We failed to do that here & we must do better to serve our customers in India."
Awards, Honours & Achievements
Described by Fortune as the most powerful woman on Twitter's executive team in 2014 (Later, she was joined by Chief Marketing Officer of Twitter Leslie Berland)
Described by Politico as 'the most powerful social media executive you've never heard of' in 2020
Listed in the Badass 50 '2020: Meet the women who are changing the world' by Instyle magazine
Salary/Income
Before her termination from Twitter in October 2022, Vijaya was apparently one of Twitter's highest-paid executives. [6]The Economic Times As the chief legal officer of Twitter, Vijaya earned around $7.3 million in 2020 and approximately $17 million in 2021. [7]The Indian Express
Facts/Trivia
Vijaya Gadde is often spotted consuming alcohol at various social events.
While serving as the legal and policy head at Twitter, Vijaya was often referred to as the 'censor chief' of Twitter.
In one of her interviews, Vijaya while sharing one of her formative experiences in the US said that her childhood was very much affected by the Ku Klux Klan. She said that while her family was living in Beaumont, her father's employer once asked him to get permission from a local Ku Klux Klan leader to go door to door collecting insurance premiums. She added that the incident left a mark on her heart and she decided to become a lawyer to fight racism.
In April 2022, when the acquisition of Twitter by Elon Musk was set in motion, Musk criticised Gadde for blocking certain personalities on the platform, attacking her for "left-wing bias." During the acquisition, Musk called himself a free speech absolutist and termed Twitter's ban on Trump a mistake. Apparently, Vijaya played an instrumental role in permanently banning the Twitter account of Donald Trump in 2021 after the Capitol Hill riots. Musk even posted a meme about Twitter's "left-wing bias" featuring Vijaya Gadde during a discussion on a podcast show The Joe Rogan Experience with American YouTuber Tim Pool and Dorsey. [8]

India Today She was also criticised for suspending the account of the New York Post after they covered an exclusive story on the laptop of Hunter Biden, son of the US President, Joe Biden.
As per the severance policy, upon an involuntary termination during the applicable COC (Twitter's Change of Control period), Vijaya Gadde apparently became eligible for Golden Parachute Compensation worth $54.7 million (roughly Rs 450 crore) after her termination. [9]

India Today
Reportedly, Gadde also held 623,156 direct stocks in Twitter worth $33,775,055 at the time of her termination.
In one of her tweets, while sharing her childhood memories, Gadde wrote that as a child, she often complained that she was allowed to carry only one suitcase of books from the library during her summer vacations in India.
During her tenure as Twitter's legal and policy head, Twitter failed to remove videos of child pornography despite multiple requests to Twitter by the victim and his parents. Apparently, the victim had to suffer bullying and harassment by his classmates over the videos that went viral. After repeated requests, Twitter responded to the victim's parents, saying that it cannot remove the videos as they were not in violation of the company's policies. By that time, the video was watched by lakhs of users and retweeted thousands of times. Later, when the victim registered a formal complaint at the Department of Homeland Security, Twitter acted against the user that posted the videos.
As one of the leading officials at Twitter, Vijaya had accompanied the founder of Twitter, Jack Dorsey, several times. In November 2018, she joined Dorsey on his visit to India to meet the Indian Prime Minister Narendra Modi. She was even present at Dorsey's meeting with Dalai Lama. Gadde was also part of Jack's meeting with US President Donald Trump.