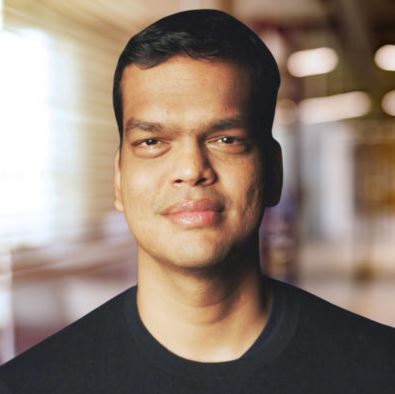 Sriram Krishnan is an American software engineer and technologist of Indian origin. As of 2022, he is an investor and partner at the venture capital firm Andreessen Horowitz. He came into the spotlight in 2022 when he tweeted that he was assisting Elon Musk in the revamp of Twitter following Musk's takeover of the company.
Wiki/Biography
Sriram Krishnan was born on Friday, 13 September 1985 (age 37 years; as of 2022) in Chennai, Tamil Nadu, India. His zodiac sign is Virgo.
He did his schooling at Sir M Venkatasubba Rao Matriculation Higher Secondary School, T. Nagar, Chennai. While growing up, Krishnan desired to become a writer. After completing his schooling, he enrolled himself at SRM Engineering College, Anna University, to pursue a BTech in Information Technology (2001-2005). [1]Sriram Krishnan- LinkedIn After completing his graduation, he moved to the US and later got settled in San Francisco, California.
Physical Appearance
[2]Yuvi Panda Height: 6′ 5″
Hair Colour: Black
Eye Colour: Black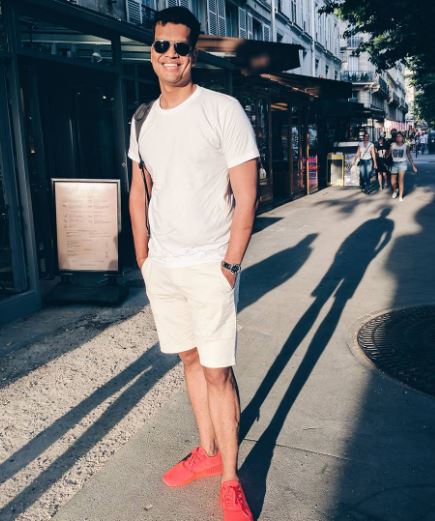 Family
Sriram belongs to a middle-class family from Chennai.
Parents & Siblings
Sriram's father used to work with an insurance firm, and his mother was a homemaker.
Wife & Children
Sriram Krishnan eloped with Aarthi Ramamurthy from Seattle in 2010 and moved to Palo Alto. The same year, on 6 September, they tied the knot with each other. Aarthi Ramamurthy is an American entrepreneur, talk show host, and Internet celebrity, who has worked at Netflix and Facebook. Together, the couple has a daughter, Indra Olivia Ram, who was born in 2019 and a son, Vishnu Ram, who was born in 2022.
Relationships/Affairs
Sriram Krishnan met (virtually) his wife Aarthi Ramamurthy for the first time on a Yahoo! chatroom set up for a coding project. In 2003, they met in person at SRM Engineering College; they both were studying software engineering at that time. They initially became friends and started dating each other in 2006.
Career
Sriram Krishnan started his career in 2005 at Microsoft in Redmond, Washington, as a program manager for Visual Studio. At Microsoft, most of his work was for the Windows Azure division for its APIs/services. He worked there for around 6 years and resigned from his post in May 2011. In 2013, he joined Facebook (now Meta) as a program manager and worked on Facebook Audience Network, a competitive platform for Google's ad technologies, creating mobile ad products, which later turned into one of the largest networks in display advertising. From 2016 to 2017, Sriram held a managerial post at Snap Inc., leading various revenue product and monetization efforts. He has also worked at Yahoo! for some time.
In 2017, he joined the microblogging and social networking company Twitter as senior director of product. As a part of his job at Twitter, Sriram helped develop a core user experience by redesigning the home page. Working on the main timeline of Twitter, Sriram was responsible for building new UI for the platform, search, and audience growth among other things. He has also made several investments and acted as an advisor to many companies including Figma, Notion, Cameo, Coda, VSCO, Scale.ai, SpaceX, CRED, and Khatabook. In 2021, Sriram joined the Silicon Valley venture capitalist firm Andreesen Horowitz (also known as a16z) as a general partner; Andreesen Horowitz is a major investor in Clubhouse, a social audio app. The company also invested in Musk's buyout of Twitter. Krishnan serves on the boards of companies like Bitski, Hopin, and Polywork. He also hosts a podcast named The Good Time Show with his wife Aarthi Ramamurthy. In the show, he talks about tech and crypto and hosts interesting conversations with his guests, which generally include innovators around tech and culture. On the show, Sriram has invited various notable personalities like Elon Musk, Mark Zuckerberg, Kanye West, and Calvin Harris. The Good Time Show was earlier featured on Clubhouse, and later, was shifted to YouTube.
In 2022, Sriram helped Elon Musk revamp Twitter, after Musk's acquisition of the microblogging platform. Krishnan confirmed that he was helping Musk with Twitter through a tweet, which said,
Now that the word is out: I'm helping out @elonmusk with Twitter temporarily with some other great people. I ( and a16z) believe this is a hugely important company and can have great impact on the world and Elon is the person to make it happen."
In his tweet, he also shared a picture showing an inside view of the Twitter office in San Francisco.
Favourites
Song: Wind Of Change by Scorpions
Music Band(s): U2, Scorpions
Facts/Trivia
Sriram loves reading books in his leisure time.
He is fond of collecting shoes and typewriters and has a huge collection of both. He has many pairs of sneakers and a huge collection of Air Jordan.
Sriram Krishnan is often spotted consuming alcohol on various occasions.
Sriram and his wife Aarthi Ramamurthy are regarded as the Silicon Valley power couple. [3]

The Times of India
During an interview, when Sriram was asked what hooked him to computers, he replied,


This is quite an interesting story. Until 12th standard or so (sometime in 1999), I had never touched or used a computer apart from a few DOS commands we used to learn by rote for our exams. I had wanted to be a writer or get into graphics and animation. My life changed one day in 12th grade when my Computer Science teacher summoned me during a lunch break. It turned out that there was an unknown institute (called Comp-U-Learn) that was doing a free, promotional "Introduction to Computers" course. Guessing that it couldn't hurt (and it was free after all), I trotted happily to this computer institute where we learnt things like how to create a folder, how to draw in Paint and so on."

Further, sharing an incident that had a deep impact on his life, Sriram said,

One particular class, we were being taught how to copy-paste and the instructor happened to say 'Please right-click on the 'My Computer' icon on the desktop'. Puzzled, I shot up my hand and eagerly asked 'Sir, where is the desktop?' Everyone in the class, including the instructor, burst out laughing. I was hurt. In an almost cinematic fashion, I vowed to myself then that no one would ever laugh at me regarding computers again. The 'course' was for 15 days and the institute wanted students to sign up for an additional 30 day course on C/C++. I was the only student who signed up for the additional course. I finished 12th standard and the day after my TNPCEE engineering entrance exams, my dad bought me a computer. It was a P3, 850 MHz machine with an astounding 256 MB of RAM. I was hooked throughout the holidays. I spent the entire holidays writing code in VB6 and have been coding ever since…"
During an interview, Sriram revealed that he sold some homemade stickers in fifth grade to earn some extra pocket money.
Sriram and Aarthi Ramamurthy's podcast show 'The Good Time Show,' which managed to gather a fanbase of around 450,000 followers in just four months, was apparently started as a fun hobby during the Covid times. While talking about it in an interview, Krishnan said,


This wasn't planned at all. Aarthi and I have been together for almost half of our lives; we've been married for over a decade. And during the pandemic, this was just a kind of a pet project that we thought might be fun to do."

He added,

We had no idea that it was going to blow up. We just started with something as usual — after we get our two-year-old down to bed, we'll host conversation just because, during the pandemic, we're not able to see a lot of the people we usually see."