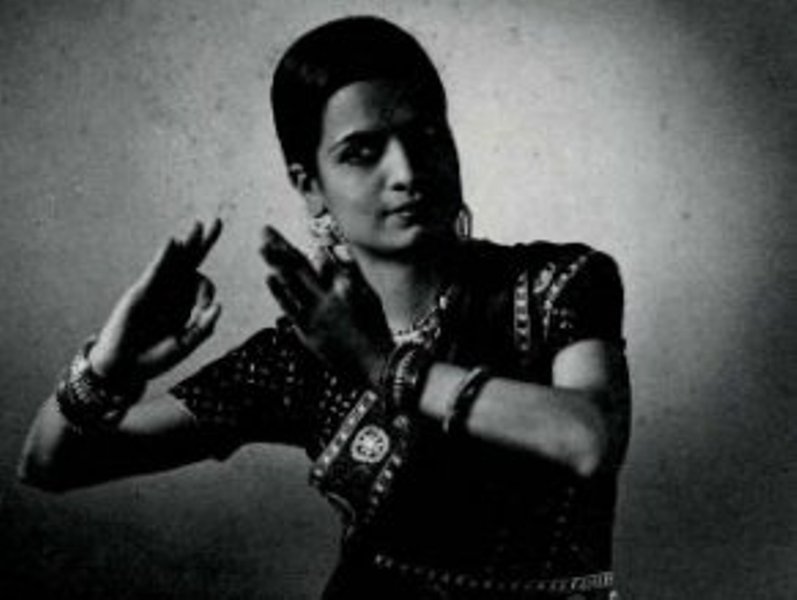 Shirin Vajifdar (1920-2017) was a profound Indian classical dancer and choreographer. She was among the first Parsis who brought a new wave of Indian classical dance. She was the most prominent dancer of Kathak and well respected in her field. She did choreography in a 1954 film, Mayurpankh, an Indian film which was directed by Kishore Sahu. On 29 September 2017, Shirin Vajifdar died peacefully at the age of 96 in Mumbai.
Wiki/Biography
Shirin Vajifdar was born in Bombay, Bombay Presidency (now in Maharashtra) in 1920 (age 96 years; at the time of death). She grew up in a Parsi orphanage. Shirin studied the dance under the Jaipur gharana maestro Sundar Prasadji, and she later went for further dance training to Nrityalayam dance institution of Madame Menaka in Khandala, where she learned Kathak. Apart from Kathak, she also learned other dance forms like Manipuri and Kathakali. Rigidity in the mindsets of Parsi community for classical dancing could neve stop Shirin from her passion for dance. The daughter of Khurshid (Shirin Vajifdar's sister) and niece of Shirin Vajifdar, Jeroo Chavda said-
In those years, it was very difficult to learn dance for young girls from the Parsi community whose parents were from the small town of Valsad. In the early 1930s it was inconceivable for a young girl from the Parsi community to take to classical dancing. There was no parental support. The girls were given free lodging and boarding and school education from a Parsi orphanage. It was inconceivable that with that background they dared to learn dance. Today's young generation of dancers can never understand that there was stigma to learn dance, which is not the case today." [1]The Asian Age
Family
Shirin Vajifdar belonged to a Persian community in Bombay. 
Parents & Siblings
There is not much information about Shirin Vajifdar's parents. Shirin Vajifdarhad two younger sisters, Khurshid, and Roshan. Shirin taught Kathak to her sisters, and they later started performing together as the Vajifdar Sisters. The conservative Parsis often used to threaten them to ruin their shows, but Shirin was courageous enough not to get afraid easily. She stood against it and became a renowned Indian classical dancer.
Husband & Children
Shirin Vajifdar got married to[2]Mulk Raj Anand, a prominent Indian writer, in 1950. Shirin Vajifdar married. In 1938, Mulk Raj Anand married an English actress and communist Kathleen Van Gelder and had a daughter, Susheela. In 1948, both parted ways after 10 years of being together. Shirin Vajifdar was his second wife and had no children.
Career
Shirin Vajifdar ran a dance academy in Cuffe Parade in Bombay by the name Nritya Manjari. Along with Krishna Kutty, who was her Kathakali guru, Shirin founded the Nritya Darpana Society
On Indian independence in 1947 she performed along with The Marwari Belles at Taj Mahal Hotel in Bombay. In 1951, Shirin Vajifdar and her sisters, Khurshid and Roshan, went to South East Asia to promote Indian classical dance and Indian culture. Shirin Vajifdar also appeared on BBC Television in 1952. Later, In Mumbai, Shirin on her Kathakali teacher Krishnan Kutty's troupe performed dance with mythical theme of Mohini Bhasmasura for which libretto was written by [3]Mulk Raj Anand. She did choreography in a 1954 film Mayurpankh, an Indian film which was directed by Kishore Sahu. Her sisters, Roshan and Khurshid, performed in the sequence sung by [4]Lata Mangeshkar and [5]Asha Bhosle in the movie. The music was composed by Shankar and Jaikishan. In 1955, Shirin and Krishnan Kutty, along with other dancers and musicians, travelled to China for the dance performance. Shirin Vajifdar gave dance tuitions to young girls from her community. Shirin Vajifdar took retirement from her profession in 1957. Later, she started writing reviews on dance for the Times of India as invited by the editor Shamlal.
Award
The film Mayurpankh, which was choreographed by Shirin Vajifdar was sent to the Cannes Film Festival and was awarded the Grand Prize.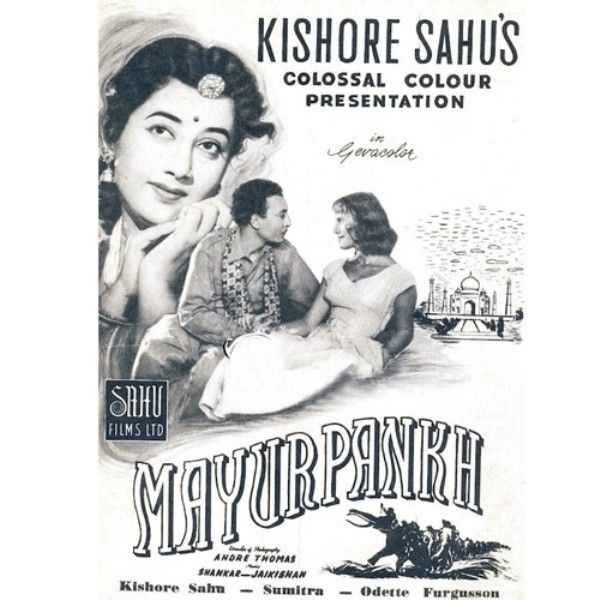 Death
Shirin Vajifdar died peacefully on 29 September 2017 at the age of 96.
Favourites
Shirin was deeply intrigued by her favourite dancers like Indrani Rahaman who was her close friend as well. She was very fond of the Jhaveri Sisters. Along with that she was much interested in traditional gurus Mahalimgam Pillai, Govind Raj Pillai and Kalyasndaram Pillai.
Facts/Trivia
In her time, there was no trend of video shooting of dance performances. Thus, there are no recordings of Shirin dancing. Films Division had made a single documentary of her Bharatnatyam dance performance, which later they lost.
Shirin's one sister, Khurshid married the renowned painter Shiavax Chavda and the other, Roshan married Hiranmay Ghosh, a chiropractor.