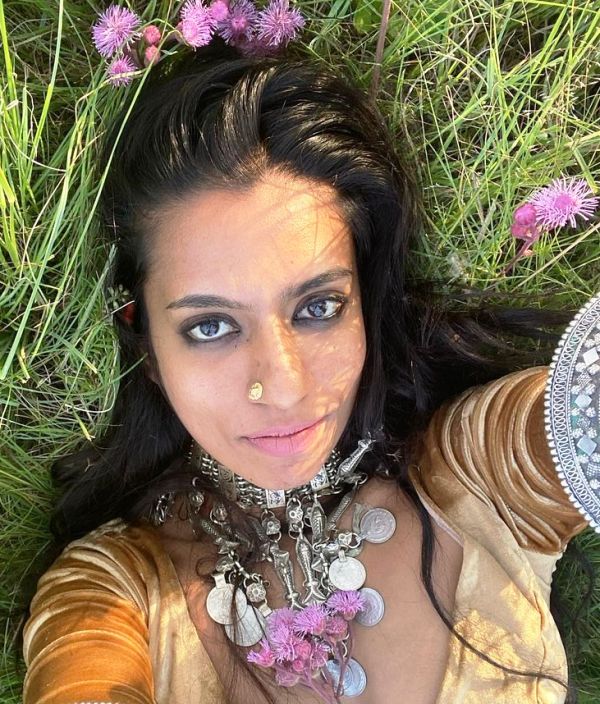 Shilo Shiv Suleman is a renowned Indian illustrator, animator, visual artist, and social activist. She is also the founder of the public art project 'The Fearless Collective.' Her work embraces magical realism, a realistic view of the modern world presented along with magical elements.
Wiki/Biography
Shilo Shiv Suleman was born on Wednesday, 1 February 1989 (age 32 years; as of 2021) in Bengaluru, Karnataka. Her zodiac sign is Aquarius. Born to an expat father, Shilo's early childhood consisted of vacations, fancy cars, country club membership, admission into best school, and friends across the globe. But after the separation of her parents, Shilo had to give up her material comforts and help her artist mother sustainably manage the family. In an interview, while describing her struggles, Shilo's mother said,
All of a sudden, their lives had shrunk in terms of space, time, and money…They missed out on family outings, vacations, and emotional bonding…"
When Suleman was 12, her mother started learning cartography, the study and practice of making maps. Her mother used to spend hours painting rivers and mountains with her fingers, trying to recreate maps from the Columbus era. Meanwhile, Suleman, who constantly accompanied her mother, began to fantasize about pirates and shipwrecks watching the maps. Suleman's creativity and imagination were brewed by the picturesque views of The Valley School, Bengaluru, which she joined as a student and her mother as a teacher. While describing her school days in an interview, Suleman said,
That aside, I also studied in Valley School- a hundred and something acres of wild sprawling land. And all I did was wonder-wander-wide-eyed at all the trees and paint."
Soon, her artistic vision widened when she started travelling throughout the country, meanwhile doodling images in her notebook. In an interview, she said,
Illustration became the closest way to fulfil the gratitude I felt for those experiences and landscapes encountered. I started to draw incessantly in notebooks that I carry with me. Collecting stories, places, and faces and pressing flowers between the pages."
Thereafter, she enrolled herself in a course in design and animation at Srishti Institute of Art, Design and Technology, Bengaluru. [1]Saffron Tree
Physical Appearance
Height (approx.): 5' 3"
Hair Colour: Black
Eye Colour: Black
Family & Ethnicity
Shilo Shiv Suleman's mother, Nilofer Suleman, is an established contemporary artist. Nilofer grew up in an upper-middle-class Muslim [2]eShe family, along with six siblings, in Indore (then a small town), Madhya Pradesh. In 1979, after completing her schooling, Nilofer moved to Mumbai to study psychology. At 23, Nilofer met her husband, Shiv Nambiar, for the first time at an art gallery. Against the wishes of her parents, who wanted her to marry a Muslim man, Nilofer got married to Shiv, a Hindu. [3]eShe Thereafter, Nilofer gave birth to Shilo and her son, Shaan Shiv Suleman (Graphic Designer at Capillary Technologies).
Shiv's job in a multinational company required him to travel throughout the world. Although his high-paying job brought material comforts, his alcoholism ruined their marriage. Consequently, they got separated. In her TEDx talk, Shilo revealed that when she was 13, her father went on a business trip to China and never returned. Thereafter, Nilofer assumed the responsibility to raise her children as a single parent. She took to art to earn a living. In an interview, while talking about her children, Nilofer said,
It could have gone terribly wrong. They grew up in a broken family with an absent father and a mother who was there, but barely present…I am so proud of the persons they have become."
After 12 years of separation, in 2019, Shilo reunited with her father, who returned from China to his ancestral village in Kannur.
Relationships/Affairs
In 2021, rumours of Shilo Shiv Suleman's relationship with Bollywood actor Abhay Deol began to circulate on the internet when Abhay posted a set of suggestive pictures with Shilo on his Instagram account. The caption of the picture read,
Fluid, free, flowing, creative, soothing, fun, fearless, sensual, calming, inspiring, dynamic, talented, sexy. Oh and @shiloshivsuleman is all of those things too!"
Religion/Religious Views
Suleman's paternal family served as the custodians to Sree Oorpazhachi Kavu Temple in Edakkad, Kannur district. [4]Shilo Shiv Suleman's Instagram. In her ancestral village in the Kannur district, temples are not only visited but also ceremonially worn. The wearable shrines are a reminder that God existed within our sacred bodies. To worship Goddess Bhagwati (commonly known as Durga), the shrines were often worn by men as women's bodies were considered impure to be a channel of divinity. Breaking the stereotypes, Shilo wore a ceremonial shrine, citing that female bodies were equally pure. [5]Shilo Shiv Suleman's Instagram
In an interview, while talking about her ethnicity and religion, she said, [6]Deccan Chronicle
I am a half-Muslim, half-Hindu, half-South Indian, half-North Indian and was brought up in Bengaluru and Indore."
Career
At 16, Suleman began her journey as an illustrator with a Hindi poem book of children. Thereafter, for children's books publishing house Karadi Tales, she illustrated a spooky book called "Tak Tak."
By 18, Suleman had illustrated approximately 10 books. She co-illustrated the children's mythological book titled "Pampasutra" by Arshia Sattar in 2009; the book centred around the river goddess of Hampi.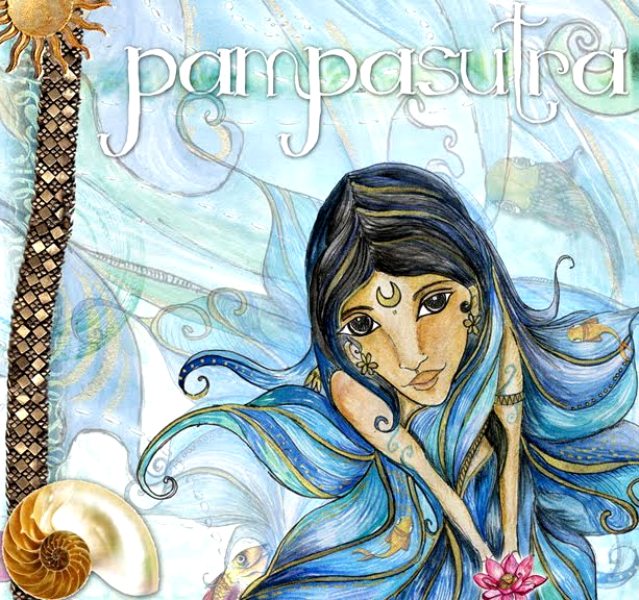 Other books illustrated by her include The Bookworm (2013) by Lavanya R. N., The Power of Love ~ Returning to the Source (2014) by Simone Boger, and Zain and Ana: Just Like a Bug (2017) Anushka Ravishankar. In December 2011, she launched a storybook app called "Khoya" at the INK conference, which featured stories of time travellers and magicians.
Based on magical realism, "Khoya" went on to win the Future Books Award for the best children's book in 2012. Suleman started working on "Khoya" during her college days, along with her fellow student Avijit (aka Jugular Bean). She gained recognition in 2012 when her TEDx talk surfaced on YouTube, garnering over 4 lakh views in the same year. In 2013, she installed a functional art project called 'NH7 Kabootar' for the Bangalore edition of the music festival Bacardi NH7. 'NH7 Kabootar' was a decorated Tempu with post boxes nailed on its sides in which fans could put postcards for their favourite celebrities.
In the Burning Man Festival (2014), she created a large scale interactive art installation called 'Pulse and Bloom,' which aimed at the interaction between the body and art. The project consisted of huge mechanical lotuses, which visualized the heartbeats of participants by syncing human heartbeats to form a rhythmic pattern. Arranged in a circular matrix shape, the lotuses were made up of LED lights and pulse sensors, which activated when participants physically interacted with a lotus. For the project, she received an honorarium grant.
The nine-day annual summer event, Burning Man Festival, is held in the middle of the Nevada desert, United States. The festival features people with wild costumes, art installations, and a symbolic burning of a 65-foot wooden structure called Temple Galaxia. For the project, Suleman worked on biofeedback technology in collaboration with a neuroscientist. She has been featured in a host of documentaries including Rebel Music by MTV (2013) and Jockey Woman Portraits Season 2 by MTV (2018).
Art Exhibitions
Pilgrims in Space, Time, Identity (2019)
Activism
She was part of the initiative called Artivism, which did graphic designing on a pro bono basis for various NGOs. She designed the poster of the Pink Chaddi Campaign, which started in 2009 when a few members of a right-wing Hindu group called Shri Ram Sena attacked a group of women in Mangalore.
She was selected for an INK Fellowship for her work as a young innovator in the field of art and illustration in 2010. INK is an Indian platform that annually identifies and nurtures 20 young and innovative change-makers. Another initiative that she became a part of is the Bangalore Wallflower project. In the aftermath of the "Nirbhaya" tragedy in Delhi, Suleman founded The Fearless Collective, an initiative that uses storytelling and participative public art to bring social change. Later, numerous passionate artists, photographers, filmmakers, and activists throughout the world joined the project. Ever since its establishment, the initiative has worked towards creating murals, reclaiming public spaces, organising interactive workshops, and sculpting public depictions of women throughout the world. The first mural for The Fearless Collective was painted on the streets of Varanasi in Uttar Pradesh. With "Fearless" imprinted on the bottom, the mural showcased a little girl with a cat standing beside Goddess Durga and her tiger. The dialogue bubble of the little girl read,
What we worship, we shall become."
In response to the little girl, the dialogue bubble of Goddess Durga read,
हर महिला देवी है (Every women is a Goddess)"
In Mumbai, near Sassoon Dock, Suleman dedicated a mural to the women belonging to the Koli community. One of the traditional fishing communities of Mumbai, Kolis, are known for its formidable fisherwomen, who are often seen in the neighbourhood of Sassoon Dock earning a living for themselves by selling fish. In the mural, an independent fisherwoman riding a bicycle and wearing a traditional Koli Saree can be seen with a caption that reads, "आज़ाद" (Azaad), meaning independence. Koli fisherwomen are known for their fierceness and humour.
The collective has helped various oppressed communities throughout the world including indigenous women in Brazil, refugees of Syria and Palestine, transgender sex workers in Indonesia, and the Khwaja Siras (transgenders) in Pakistan. In 2016, The Fearless Collective mural of Bubbli Mallik, a Khwaja Sira (transgender), was painted on a wall in Rawalpindi, Pakistan, by Shilo Shiv Suleman. The mural showcases the community leader Bubbli Mallik riding a bike with flowers flowing from her mouth and skin, with a dialogue bubble, which reads,
Hum Hain Takhleeq-e-Khuda."  (I am a creation of Allah.)
Although the blessings of transgenders are accepted with the utmost respect in Pakistani society, their community is excluded by the public, citing the binary of genders. Later, The Fearless Collective painted a wall full of staring eyes and graffiti in collaboration with the daughters of sex workers in Okhla, Delhi. The mural read,
Buri nazar wale, dil se dekho. Aankhon se nahi." (People with an evil eye, look at us with your heart, not with your eyes)
Awards & Achievements
Chosen by TED and Levi's as an ambassador of the "Shape What's To Come" campaign (She was one of three Indian women to be felicitated with this honour at the TED Global Conference (2011), Edinburgh.)
FutureBook Innovation Award (2012) for "Khoya"
Femina 'Woman of Worth' (2014)
The New India Express Devi Award (2015)
Favourites
Painter(s): Frida Kahlo (Mexican painter), Amrita Sher-Gil (Indian painter), Gustav Klimt (Austrian painter)
Contemporary Artist: Faith47
Art Festival: Burning Man, La Biennale di Venezia
Work of Art: The Kiss by Gustav Klimt
Indian Singer: Begum Akhtar
American Singer: Billie Holiday, Nina Simone
Film(s): A Clockwork Orange (1971), Apocalypse Now (1979), The Shining (1980), Pulp Fiction (1994), Requiem for a Dream (2000), Kill Bill (2003), American Beauty (1999), Waking Life (2001), Spirited Away (2001), Amélie (2001), Eternal Sunshine of the Spotless Mind (2004)
Facts/Trivia
She has a geometric lotus inked on her upper back and a bunch of flowers tattooed on her left arm.
Initially, Suleman was a non-vegetarian, but later, she became a vegetarian. [9]

Bangalore Mirror
Suleman's wanderlust instincts started showing when she was just thirteen. Her first solo trip was from Bengaluru to Goa. While talking about the incident, she said,


I was 13 when I first got on a bus and took off to Goa alone and I don't think that journey has ended yet."
Suleman grew up as a technophobe, somebody who is afraid of new technology. She studied in a school fringed by hills, farms, and reserve forests, which had no computers. As a part of her animation and media course, she worked in the Toy Lab of her institute, which allowed students to try their hand at developing toys and media for children. With the help of the Toy Lab, she developed her technological skills and escaped the phobia.
Once, during her childhood days, her grandfather gifted her a 50-year-old silver pocket watch. Although the old piece of technology failed to show time, it inspired the time travel stories of "Khoya."
In an Instagram post, she revealed that her father was the only man in his lineage, who did not serve as a custodian to the Sree Oorpazhachi Kavu temple in Edakkad.