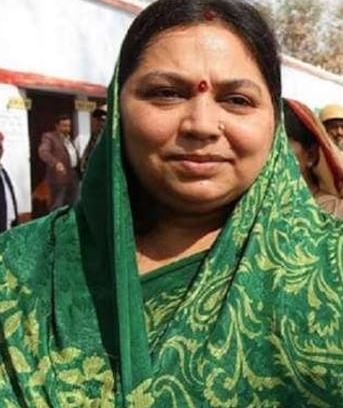 Sadhna Gupta Yadav was an Indian woman. She was the second wife of Samajwadi Party founder Mulayam Singh Yadav and the stepmother of Akhilesh Yadav. She died on 9 July 2022 at Medanta Hospital in Gurgaon after she developed a lung infection.
Wiki/Biography
Sadhna Gupta Yadav was born in 1960 (age 62 years; at the time of death) in Bidhuna, Uttar Pradesh, India. She completed her intermediate school education at Gajendra Singh Public Inter College, Uttar Pradesh.
Physical Appearance
Height (approx.): 5′ 6″
Hair Colour: Black
Eye Colour: Black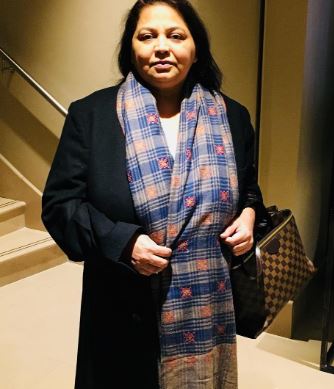 Family
Parents & Siblings
Her father's name is Kamlapati Gupta, and her mother's name is Hemlata Gupta.
She has two brothers named Sachin Pati Gupta (businessman) and Late Nitin Pati Gupta (businessman).
She has a sister named Kalpana Gupta.
Her brother-in-law, Promod Gupta, is an Indian politician who contested Uttar Pradesh's 16th Legislative Assembly elections and won. He was appointed as an MLA in Uttar Pradesh and served in the position for five years. Promod Gupta joined the Bharatiya Janta Party in Uttar Pradesh in 2022.
Husband & Children
On 4 July 1986, Sadhna Gupta got married to Chandra Prakash Gupta, who works as a grocer in Farrukhabad, Uttar Pradesh. The couple has a son named Prateek Yadav who is a politician in UP. She got mutually divorced from her husband in 1990. On 23 May 2003, she got married to Indian politician and Samajwadi Party founder Mulayam Singh Yadav.
Mulayam Singh Yadav is twenty years older than Sadhna Gupta. They officially confirmed their marriage in 2007. Mulayam Singh Yadav stated in an official affidavit that Sadhna Gupta was his wife and Prateek Yadav was his son.
Her daughter-in-law, Aparna Yadav is an Indian politician. In 2011, Aparna Yadav joined the Bharatiya Janata Party government in Uttar Pradesh. Akhilesh Yadav, an Indian politician, is her stepson. Akhilesh is Mulayam's son from his first wife, Malti Devi.
Relationships/Affairs
Sadhna Gupta was in a relationship with Mulayam Singh Yadav before getting married to him in 2003. Akhilesh Yadav, in his biography, Badlav Ki Lehar, stated that when his grandmother (Murti Devi) was not well in the 1980s then Sadhna Yadav used to take care of Murti Devi and often visited their house. In one of the instances, Akhilesh mentioned that Once, a nurse was about to apply a wrong injection to Murti Devi, but suddenly, Sadhna Gupta immediately stopped the nurse from doing so. Mulayam Singh Yadav was impressed by the caring behaviour of Sadhana. Akhilesh wrote,
A nurse in the medical college was going to inject a wrong drug to Murti Devi, which came to Sadhna's notice as she was present there at the moment and stopped the nurse from doing so."
Caste
Sadhna Gupta belonged to the Other Backward Class (OBC) community.
Address
Sadhna Gupta lived at Post-Saifai, District Etawah, 26001, Uttar Pradesh.
Career
According to Sadhna Gupta, she wanted to join politics after her marriage to Mulayam Singh Yadav, but he strictly refused her to do so. She was a homemaker.
Death
On 9 July 2022, Sadhna Gupta died in Medanta Hospital in Gurgaon after developing a lung infection. [1]India Today Soon after her demise, the Chief Minister of Uttar Pradesh, Yogi Adityanath wrote a condolence note on his Twitter handle and expressed his grief on Sadhna's death. Yogi wrote,
The death of Mulayam Singh Ji's wife is extremely saddening. May Lord Ram help the soul attain moksha and strength to the family."
Facts/Trivia
According to some media sources, Mulayam Singh Yadav considered Sadhan Gupta lucky for him. Reportedly, when she entered into his life in the 1980s, he became the Chief Minister of Uttar Pradesh.
Akhilesh Yadav was studying in intermediate classes when Mulayam met Sadhna Gupta.
Before Mulayam's marriage to Sadhna Gupta, in 1994, Mulayam's name was registered as Prateek's guardian in one of the affidavits submitted by Mulayam Singh Yadav in Prateek's school.
Reportedly, Akhilesh Yadav was not happy with the marriage of his father to Sadhna Gupta. Akhilesh started living separately after his father's second marriage. The relationship of Mulayam Yadav with Sadhna was only known to the late veteran Indian politician Amar Singh

.
In 2003, Sadhna Gupta's name started floating on many media channels as the second wife of Mulayam. Sadhna came into the limelight after the death of Mulayam Singh Yadav's first wife and Akhilesh Yadav's mother, Malti Yadav.
In 2017, Sadhna Gupta was spotted supporting her son Prateek Yadav on many news channels. She was heard saying that there was a war going on between Samajwadi and her during the final phase of election polls in Uttar Pradesh as she wanted her son Prateek Yadav to join politics. In a media conversation, she disclosed that Mulayam Singh Yadav was humiliating her and her son, Prateek Yadav, but she would fight for the rights of her son. [2]

Banglore Mirror Sadhna Gupta said,


I would now assert myself and not tolerate the humiliation of Netaji (Mulayam)."

Sadhna Gupta added in the same discussion that  Mulayam Singh never differentiated between Akhilesh Yadav and her. She mentioned,

He has been misled by some people, otherwise he would not have done what he did. I feel bad about what happened in the family. A chief secretary was transferred and people said I was behind it. This is false, though I wish I was so powerful."
Once, Sadhna Gupta and Mulayam Singh Yadav put pressure on Akhilesh Yadav to cut the election ticket of Dinesh Verma, son of former Legislative Assembly Speaker Dhaniram Verma. Akhilesh Yadav had to bow down before his parents and had to give the ticket to SP MLA Pramod Gupta, who is his uncle and Sadhna Gupta's brother-in-law.