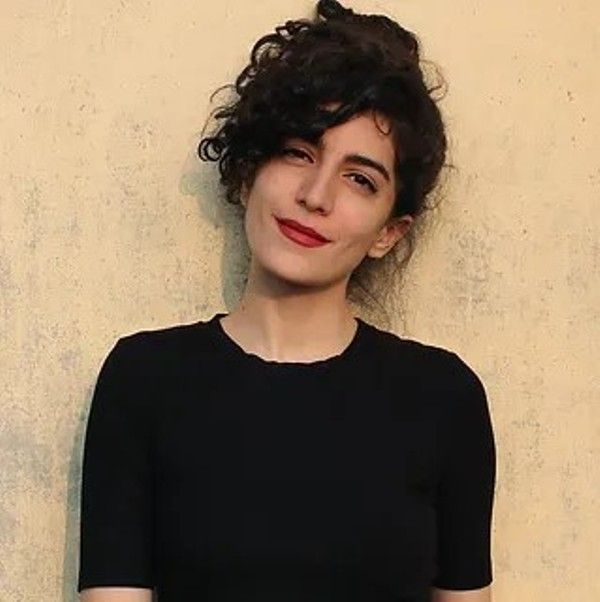 Rasti Farooq is a Pakistani actor, writer, and producer who is known for playing the role of Mumtaz in the critically acclaimed Lollywood film Joyland.
Wiki/Biography
Rasti Farooq was born in Lahore, Punjab Province, Pakistan. Soon after completing her schooling, Rasti enrolled at the Lahore University of Management Sciences (LUMS), Lahore. Fascinated by acting since childhood, Rasti used to participate in various school plays and debates. In an interview, she talked about this and said,
I remember being very young, I always wanted to be on stage. I used to participate into debates and skits at school. Most people would get very nervous on stage but I loved it. Then I focused on my studies because I thought acting is a career (laughs). But I loved stage so I did theater in Lahore as well and I met Saim Sadiq. He was making a short film when we were in college and I did that. I got to know more directors and filmmakers like Tabish Habib and Kanwal Khoosat, and I was doing more short films and cine-plays until Joyland came along. [1]Something Haute
Physical Appearance
Height (approx.): 5′ 7″
Hair Colour: Black
Eye Colour: Black
Figure Measurements (approx.): 32-26-34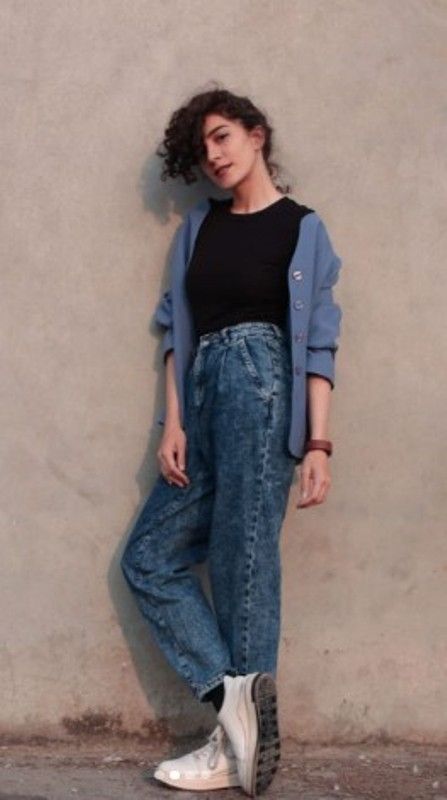 Family
Rasti Farooq belongs to a Muslim family in Lahore.
Parents & Siblings
There is not much information about Rasti Farooq's family.
Husband
Rasti Farooq is unmarried.
Career
Theatre
In 2012, Rasti started working for a theatre in Lahore. She has performed in various Pakistani theatrical productions like Stand Alone (2019), Blood Brothers (2019), and Both Sit in Silence for A While (2022).
Short Film
Rasti Farooq, during her college days, made her film debut with a short film alongside Saim Sadiq, a Pakistani director. Later, she appeared in various short films like The Letters of Mikael Muhammad (2019), Swipe (2020), City of Smiles (2020), and May I have this Seat (2021). Farooq's short film May I have this seat (2021) was showcased at numerous film festivals worldwide. In an interview, Saim Sadiq, who is known for directing the critically acclaimed Pakistani film Joyland talked about Rasti Farooq and said,
I knew Rasti, we both went to LUMS, she was my junior, we did a little short film together because I wanted to apply for my grad school at Columbia. And then we've been in touch on and off. I enjoyed working with her then and she did another short film with Tabish which I also saw, and I thought it was lovely. Rasti was the first person I sent script to, and she was the last person to be casted. I sent her the script when I had no money [2]H! Pakistan
Feature Film
In 2022, Rasti made her feature film debut with the Lollywood film Joyland in which she played the role of Mumtaaz. The film also featured Ali Junejo,  Alina Khan, and Sarwat Gilani.
Puffball Studios
Rasti Farooq is the co-owner of Puffball Studios, a Pakistani animation, design, and sound engineering studio. She is a writer, producer, lead voice artist and director for different projects at Puffball. In an interview, Rasti Farooq talked about her studio and said,
Our creative landscape is saturated by characters, stories written by men and male gaze and perspective.It was hard because being a womxn I never expected myself to be in a leadership position handling so many personalities but it is rewarding." [3]Instagram – Puffball Studios
Facts/Trivia
Soon after graduating from LUMS Lahore, she did an internship at Shehri Pakistan, a civic and citizen literacy portal.
Rasti Farooq's debut Lollywood film Joyland became the first Pakistani film to be screened at the Cannes Film Festival. The Lollywood film also received a standing ovation after its screening at the 75th annual Cannes Film Festival and won the Cannes Queer Palm prize for best LGBT, "queer" or feminist-themed movie. The film made it to the Toronto International Film Festival (TIFF), where it was featured in the Special Presentations section on 8 September 2022.
Initially, Saim Sadiq's critically acclaimed Pakistani film Joyland (2022), starring Rasti Farooq, was banned in Pakistan, stating that the film contained "highly objectionable material." In an interview, Pakistan's Ministry of Information and Broadcasting talked about the film and stated,


Written complaints were received that the film contains highly objectionable material which do not conform with the social values and moral standards of our society and is clearly repugnant to the norms of 'decency and morality' as laid down in the Section 9 of the Motion Picture Ordinance, 1979," the order states. "Now, therefore, in exercise of the powers conferred by Section 9(2) (a) of the said Ordinance and after conducting a comprehensive inquiry, the Federal Government declares the feature film titled 'Joyland' as an uncertified film for the whole of Pakistan in the cinemas which fall under the jurisdiction of CBFC with immediate effect."

However, on 16 November 2022, after Pakistan's government received severe repercussions for their decision to ban the film Joyland, the government decided to lift the ban. In a tweet, Salman Sufi, an aide to Pakistan's Prime Minister Shehbaz Sharif, informed about the government's decision to lift the ban on the film Joyland. He tweeted,

The film #Joyland has been cleared for release by the Censor board review committee formed at the direction of [Prime Minister Sharif]. Freedom of speech is fundamental right & should be nourished within ambits of the law."

She follows a non-vegetarian diet.