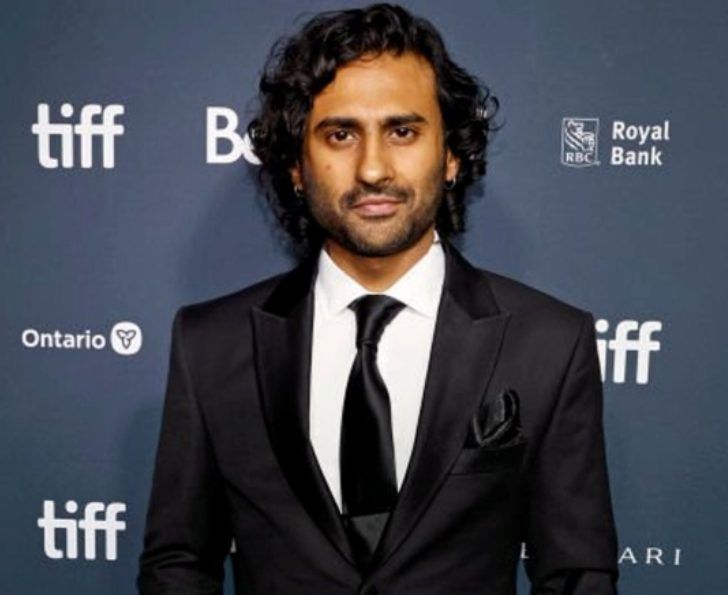 Ali Junejo is a Pakistani actor and writer. In 2022, he came into the limelight after appearing in the Cannes award-winning Lollywood film Joyland in which he played the role of Haider.
Wiki/Biography
There is not much information available about Ali Junejo's education.
Physical Appearance
Height (approx.): 5′ 5″
Hair Colour: Black
Eye Colour: Black
Family
Ali Junejo belongs to a Muslim family in Karachi.
Wife
Ali Junejo is unmarried.
Career
Theatre
Initially, Ali Junejo started his career as a theatre artist. According to Ali, he got his first break in a murder and mystery play following which he decided to continue his career as a theatre artist. In an interview with a media house, Ali Junejo talked about his career as a theatre artist and said,
I've been doing theater for a very long time. I auditioned for a play; it was like a murder mystery thing and then I got hooked to it. I spent some time out of the country and then came back in 2012, and then I just continued doing theater. I was writing, directing and performing and I've worked with NAPA a lot." [1]Something Haute
He has worked in various theatrical productions like Samuel Beckett's famous play 'Waiting for Godot' (2013), Sunil Shankar's play Dead End (2019), and Equus (2017). He has also worked with the National Academy of Performing Arts in Karachi, Sindh, Pakistan. In an interview, he talked about his theatrical play Waiting for Godot and said,
The sort of stuff that I was working on earlier included a huge amount of personal effort because I, along with my co-director, used to do everything. This time around however, I am at the complete disposal of none other than Zia sahab himself. The sort of training and experience Zia sahab has as a director only makes me more confident [in the faithful adaptation of this play]. He knows a lot about the background [of the play] and has a very clear picture in mind, but at the same time gives us room to bring in our own flavour. As long as you know what you're doing, he is not stifling." [2]The Express Tribune
Lollywood Film
Ali Junejo made his film debut with the award-winning Pakistani film Joyland opposite Alina Khan and Rasti Farooq in which he played the role of Haider. In an interview, Ali Junejo talked about how he bagged the role of Haider in the Lollywood film Joyland and said,
It was fairly difficult. I auditioned for it and I was the last audition so maybe that's why I got it because they ran out of people (laughs). I had read the script so my curiosity was driving me mad; when I spoke to Saim, I came to this realization that he will be open to discussion and debate about the intentions of the character. The challenge was that there is nothing black and white in Haider's life so, I realized that this will require a lot of work and I loved it."
Award
In 2022, Ali Junejo won the Special Mention Award at the 46th So Paolo International Film Festival.
Facts/Trivia
Ali Junejo's debut Lollywood film Joyland became the first Pakistani film to be screened at the Cannes Film Festival. The Lollywood film also received a standing ovation after its screening at the 75th annual Cannes Film Festival and won the Cannes Queer Palm prize for best LGBT, "queer" or feminist-themed movie.
Initially, Ali Junejo's critically acclaimed Pakistani film Joyland (2022) was banned by the government of Pakistan, alleging that the film contained "highly objectionable material." In an interview, Pakistan's Ministry of Information and Broadcasting talked about the film and said,


Written complaints were received that the film contains highly objectionable material which do not conform with the social values and moral standards of our society and is clearly repugnant to the norms of 'decency and morality' as laid down in Section 9 of the Motion Picture Ordinance, 1979."

However, on 16 November 2022, after the Pakistani authorities received severe repercussions for their decision to ban the film Joyland, the authority decided to lift the ban. In a tweet, Salman Sufi, an aide to Pakistan's Prime Minister Shehbaz Sharif, informed about the government's decision to lift the ban on the film Joyland. He tweeted,

The film #Joyland has been cleared for release by the Censor board review committee formed at the direction of [Prime Minister Sharif]. Freedom of speech is fundamental right & should be nourished within ambits of the law." [3]The Hollywood Reporter

In an interview, Saim Sadiq, a Pakistani director, talked about his film Joyland and shared how he selected Ali to play the role of Haider in his film. He said,


For Haider's role, we had a casting call and auditioned nearly 600 actors. It was crazy! I wasn't there for all 600 auditions, but my casting director was. And we didn't like anyone. There were actors who said they couldn't do the role. I knew I needed a courageous actor. I had almost given up and we would not have made the film if we hadn't found the right lead. Ali walked into my living room and in 10 minutes, I decided I was going to cast him. Even before he read the script, there was something about him that I liked. He made the film happen in many ways."

Ali Junejo doesn't use any social media platforms. According to the Pakistani director Saim Sadiq, the only place Ali exists is on the stage (theatre). In an interview, Saim Sadiq talked about this and said,


I had almost given up and we would not have made the film if we hadn't found the right lead. But then somebody recommended that I see this theatre actor who had no Instagram, no social media presence. He didn't exist except on stage.