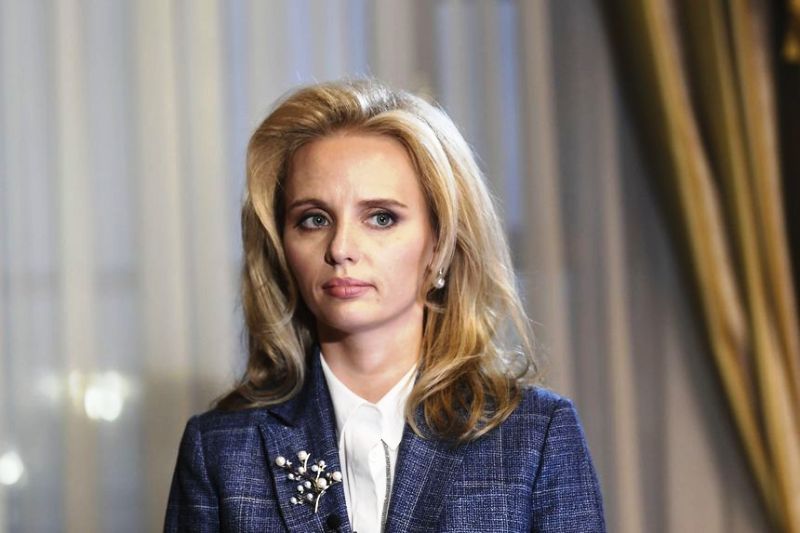 Maria Vladimirovna Vorontsova is a Russian Endocrinologist and a trained Pediatrician. She is also the eldest daughter of Russian President Vladimir Putin. She is also a well-trained genetics researcher. Maria is also the co-owner of a multi-million dollar medical institute, called Nomenko. In 2022, Maria was sanctioned along with her sister Katerina Vladimirovna Tikhonova by the United States of America.
Wiki/Biography
Maria Vladimirovna Vorontsova was born on Sunday, 28 April 1985 (age 36 years; as of 2022) in Leningrad (now St. Petersburg), Soviet Union (now Russia). As a young child, when her father Vladimir Putin was deployed in East Germany as an officer in the KGB, Maria attended an East German school. From a very young age, Maria showed an intriguing aptitude for science. [1]Firstpost In 1991, the family came back from East Germany to their hometown in Leningrad (now St. Petersburg), where she was admitted to the Peterschule Gymnasium. The sisters, Maria and Katerina were sent back by their father, to Germany, due to a rise in gang violence in Leningrad. In Germany, Maria and her younger sister continued their studies under the abled guardianship of Matthias Warnig, who worked with Putin as a KGB operative in East Germany. When the family moved to Moscow, Maria along with her younger sister, joined her family. In Moscow, she was admitted to the German School, Moscow. After completing school, Maria took admission to St. Petersburg University, where she studied Biology. She, later on, graduated with a degree in medicine from Moscow State University. [2]Reuters
Physical Appearance
Hair Colour: Blonde
Eye Colour: Light Blue
Family
Parents & Siblings
Her father is the Russian President Vladimir Putin. Her mother's name is Lyudmila Putina, she is a former flight attendant.
Maria also has a younger sister, Katerina Vladimirovna Tikhonova, who is a tech executive and a former Acrobatic Rock n' Roll dancer.
Husband & Children
In 2014, Maria Vladimirovna Vorontsova got married to a Dutch businessman, Jorrit Faassen. Maria and Faassen reportedly had a child together. Putin, once told the filmmaker Oliver Stone, that he is a grandfather. Putin further stated that he gets very less time to play with his grandson. [3]Business Insider
Some sources claim that Maria divorced her husband Jorrit Faassen, and got married to Yevgeny Nagorny, who happens to work at the Russian gas plant, Novatek. [4]Radio Free Europe Radio Liberty
Career
After completing her graduation, in 2011, from Moscow State University, Maria Vladimirovna Vorontsova went ahead with another degree and took admission for a degree in PhD. Academician Ivan Ivanovich Dedov, who was heading the Endocrinological Research Center (ESC) of the Ministry of Health of the Russian Federation, became her mentor. Her topic for PhD was "Growth and metabolic effects of recombinant growth hormone in the treatment of children with idiopathic short stature." From 2013 to 2015, Maria is said to have co-authored 5 research studies, out of which, 2 of her famous studies are, "The status of blood antioxidant system in patients with active acromegaly" and another study of her which focused solely on the "Idiopathic Stunting in kids." [5]Reuters
Controversies
The United States has accused Maria Vladimirovna Vorontsova of playing a major role in shadowing Putin's actual wealth. [7]

The Hindu The United States issued an official statement regarding the levied sanctions. The country stated,


We have reason to believe that Putin, and many of his cronies, and the oligarchs, hide their wealth, hide their assets, with family members that place their assets and their wealth in the U.S. financial system, and also many other parts of the world. We believe that many of Putin's assets are hidden with family members, and that's why we're targeting them." [8]The Hindu
The sanctions on Maria Vladimirovna Vorontsova are in response to the allegations of the Russian military's perpetrated massacre of the resident of Bucha, Ukraine.
The American Treasury Department has accused Maria Vladimirovna Vorontsova to be undertaking genetics research secretly with the help of the Russian government, for the defence industry. In an officially issued statement, the Treasury Department of the United States of America said,


 Maria Vladimirovna Vorontsova (Vorontsova) is the daughter of Russian President Vladimr Putin. Maria Vorontsova leads several state-funded programs that have received billions of dollars from the Kremlin toward genetics research and are personally overseen by Putin." [9]US Treasury Department
There are rumours that Maria Vladimirovna Vorontsova has another, younger step-sister, that her father and his supposed girlfriend had together. [10]

Business Standard
Net Worth
Maria Vladimirovna Vorontsova's net worth is estimated to be between $5 million to $10 million. [11]Get India News
Facts/Trivia
Maria Vladimirovna Vorontsova acts as a personal advisor to Russian President Vladimir Putin in the field of 'Genetic Engineering.'