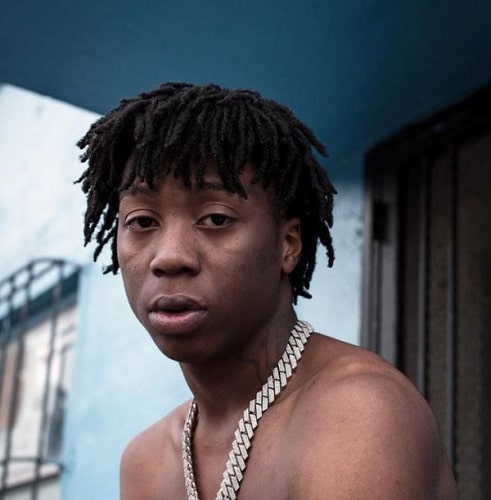 Lil Loaded was an American rapper who gained immense popularity with his song "6locc 6a6y" (2019). On May 31, 2021, he was found dead in Dallas, Texas, U.S.
Wiki/Biography
Lil Loaded aka Dashawn Maurice Robertson [1]The Atlanta Journal-Constitution was born on Tuesday, August 1, 2000 (age 20 years; at the time of death), in San Bernardino, California, U.S. His zodiac sign is Leo. He did his elementary schooling in California. He moved to Dallas, US when he was 1o years old. [2]Complex
Physical Appearance
Height (approx.): 5′ 5″
Eye Color: Black
Hair Color: Black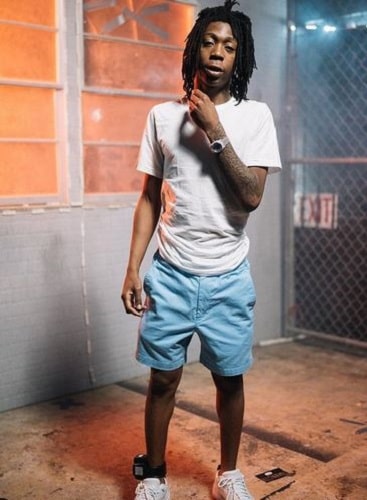 Family & Ethnicity
In an interview, he shared that his father has been locked up in jail in the US. He was raised by his mother along with his four siblings. When he was 15-years-old, his older brother was killed in a street fight. Lil Loaded has one elder sister, one younger brother, and one younger sister.
Career
In late 2018, he started rapping songs. He uploaded a few rap videos on YouTube but did not get any views. Later, a Polish YouTuber named Tommy Craze was filming the second episode of his series " Reacting To Music Videos With 0 VIEWS!." While searching for videos with zero views, he stumbled upon Lil Loaded's song "6locc 6a6y." Tommy was amazed by the video once he watched it and subsequently, pressed the like button. Surprisingly, the video that had a single view at night, received around 45000 views by the next morning.
He then uploaded more rap videos on his YouTube channel which went viral. His mixtapes includes '6locc 6a6y' (December 6, 2019) and 'Criptape' (December 11, 2020). On October 9, 2020, his studio album 'A Demon in 6lue' was released. Some of his popular singles are 'Gang Unit' (2019), and 'While I'm Here' (2020).
Controversy
On October 25, 2020, Lil Loaded allegedly shot and killed his 18-year-old friend Khalil Walker while Lil was recording a music video. On November 9, 2020, an arrest warrant was issued against him, and Lil was charged in a manslaughter case. [3]Dallas News
Net Worth
Reportedly, his net worth at the time of his death was worth $400,000. [4]The U.S. Sun
Death
On May 31, 2021, he was found dead in Dallas, Texas, U.S. According to the Cedar Hill Police,
A relative found Robertson with a self-inflicted gunshot wound about 11:20 a.m. Monday at a home in the 1500 block of Allen Drive."
The reason for his death was not confirmed officially, and, as per some sources, he committed suicide. Lil had shared a cryptic message on his Instagram account before his demise. He wrote,
Dear most high, please forgive me for my shortcomings and all of the times I've fell short of making you proud and being appreciative of the blessings that have been put in my life. Sometimes the lines are blurred between being solid and being heartless. I want to thank you for how far I've come and the people you've put in my life to keep me grounded and humble through everything, and I love every single one of those people that are genuinely for me." [5]Vibe
Lil's lawyer, Mehryari, in a written statement said,
While pending charges as serious as Mr. Robertson's can be exceedingly stressful, and it certainly may have contributed to this tragic outcome, I believe he was in a good place mentally with regard to the charges and our upcoming court date." [6]Dallas News
Facts/Trivia
In an interview, he shared that he was a part of street fights and was shot many time before making his career as a rapper.
His song '6locc 6a6y' was certified gold by the Recording Industry Association of America in May 2021.
In an interview, he was asked, what artists were you listening to when you were growing up? He said,
I listen to a lot of people. Like, Chief Keef and Rich Homie Quan. Michael Jackson's a big one. To me, he started the whole rapping and singing at the same time. I feel like he invented that. Lyfe Jennings. That's who Rod Wave reminds me of. And stuff my mom used to listen to, I liked it. Bone Thugs-N-Harmony, Snoop Dogg, Tupac. I listened to a lot of the greats growing up."
During an interview, he shared how he got the name Lil Loaded. He said,
People called me Lil Loaded for the longest. I mean shit, I used to go to the basketball court with a pistol in my backpack. They always called me Lil Loaded. I used to go to football practice loaded, on God. They were like, "That nigga look high." And James was like, "Nah, man, that's Lil Loaded." On God, that shit was funny. That shit killed me, on God. That's what everybody called me."
Lil Loaded was an avid dog lover and had a pet dog named Choppa.
He had uploaded various pictures and videos while smoking on his Instagram account.
View this post on Instagram
He had got a tattoo of a boy inked on the front side of left forearm, and his song's title '6locc 6a6y' inked on the backside of his left forearm.
He owned a Can-Am Ryker motorcycle.