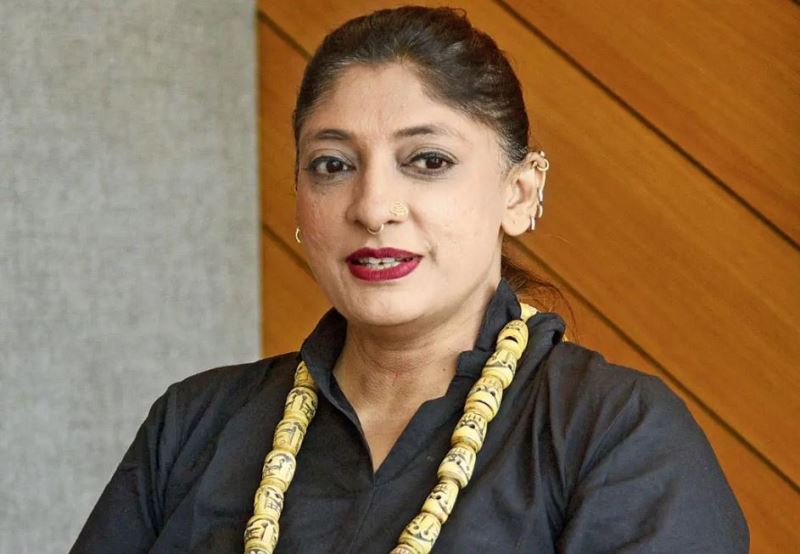 Jigna Vora is a former Indian crime reporter who made headlines in 2011 when she was arrested for her alleged involvement in the murder of renowned journalist Jyotirmoy Dey (fondly known as J Dey). She was acquitted of all charges in 2018. She has worked for various media houses like the Free Press Journal, Mid-day, Mumbai Mirror, and the Asian Age. She underwent a spiritual transformation during her time in prison which led her to become a consciousness healer and Aatmic Awareness teacher. She is also a professional tarot card reader.
Wiki/Biography
Jigna Jitendra Vora [1]Open Magazine was born in 1974 (age 49 years; as of 2023), and she hails from Ghatkopar, Mumbai. She pursued a bachelor's degree in Law at DG Ruparel College affiliated with the University of Mumbai. [2]Behind Bars in Byculla- Google Books She also obtained a diploma in mass communications from the K. J. Somaiya Institute of Management, Mumbai. [3]Mid-Day At K. J. Somaiya, Velly Thevar, her faculty and a well-known crime reporter working for The Times of India, sparked her interest in crime reporting. In 1998, she got married and moved to Bharuch, Gujarat. After separating from her husband, she returned to her maternal home along with her four-year-old son in Garodia Nagar, Ghatkopar in 2004. While solely raising her son as a single mother, she decided to pursue a career in media.
Physical Appearance
Height (approx.): 5′ 5″
Hair Colour: Black
Eye Colour: Black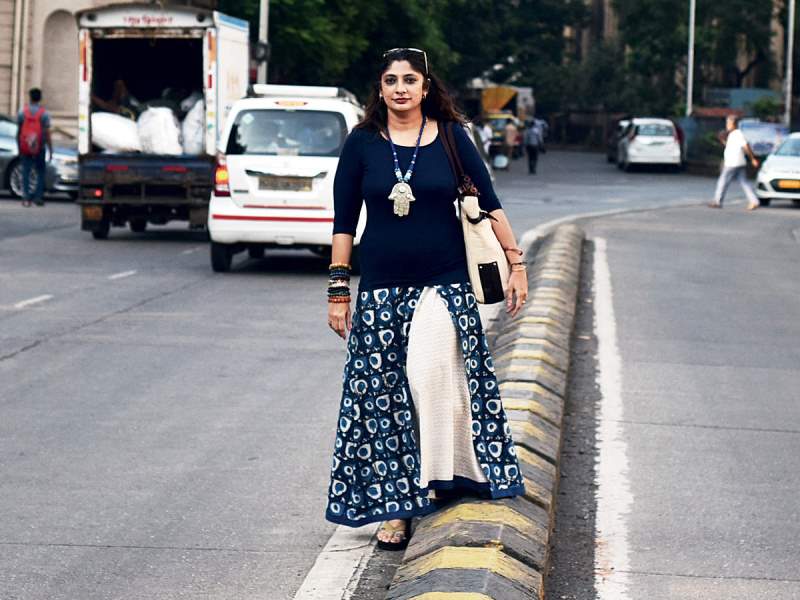 Family
Jigna Vora hails from a Gujarati family. [4]Behind Bars in Byculla- Google Books
Parents & Siblings
Vora's mother, Harshaben, passed away on 9 June 2015 after suffering a heart attack. Her father worked in Dubai. Her grandfather's name is Tulsidas Hargovindas.
Husband & Children
Jigna Vora got married on 4 December 1998 following her graduation from Ruparel College. It was an arranged marriage at the behest of her parents for which he had left an internship with a reputed law firm. Her parents had told her that her husband was an engineer and ran a printing press in Bharuch, Gujarat. Later, she discovered the claims to be false leading to a tumultuous marriage and then separation. She has a son. In 2009, when her son was eight, Vora enrolled him in a Panchgani boarding school.
Religion/Religious Views
She is an adherent follower of the spiritual guru Satish Kaku, the founder and trustee of the Swarg Foundation. [5]Behind Bars in Byculla- Google Books She also underwent a spiritual transformation while she was behind bars for her alleged involvement in J Dey's murder, following her conversations with BJP MP Pragya Singh Thakur. [6]Mumbai Mirror
Address
Jigna Vora resides in Savita Building, Flat Number 11, 2nd Floor, Srimad Raj Chandra Marg, Off Tilak Road, Near Ashirwad Hospital, Ghatkopar East, Mumbai 77, India.
Career
After completing her formal education, she landed her first job as a court reporter at the Free Press Journal (FPJ) in November 2005; she worked there for 10 months. Her first assignment was to cover gangster Abu Salem's case at the TADA court situated inside Arthur Road Jail. She made a name for herself in crime reporting in the following six years during which she went from rookie reporter to deputy chief of bureau at an English broadsheet. Jigna joined Mumbai Mirror as a court reporter in 2006, where her assigned beat was the sessions court at Kala Ghoda, Mumbai. She covered her first underworld story in December 2005 when Sujata Nikalje, dreaded gangster Chhota Rajan's wife, was arrested for extortion threats against a builder under the MCOCA. Thereafter, Vora started working for Mid-Day as a senior correspondent for the sessions court. At Mid-Day she worked with J Dey. Her big story about the controversial encounter specialist Pradeep Sharma sent shock waves across the country. In May 2008, she joined Asian Age, the publication part of Deccan Chronicle. As a reporter, she filled the stories of various accused like Fahmeeda (a bomb blast accused), Maria Susairaj (an accused in the sensational Neeraj Grover murder case), Jaya Chheda (accused of murdering her husband), etc. Among the stories that accumulated her acclaim were a series of reports on the killing of gangland operative Fareed Tanasha in Tilaknagar, articles on the activities of right-wing terror groups from Gujarat, and a land scam in Andheri which had at its centre a landlord who had been declared dead several times despite being alive and kicking all along. In 2011, before her arrest for alleged involvement in J Dey's murder, she was working as the Deputy Chief of Bureau of Asian Age. After undergoing a spiritual transformation in prison, she became a consciousness healer and Aatmic Awareness teacher. She holds meditation classes at home and offers private consultancy on healing techniques. She is also a professional tarot card reader who holds sessions at her home.
The Murder of J Dey
On 11 June 2011, J Dey was murdered in a shootout carried out by unidentified assailants at Hiranandani Gardens, Powai, Mumbai. Later, the assailants were identified as hitmen of the underworld Don Chotta Rajan. On 25 November 2011, Jigna, who was then working as the Deputy Chief of Bureau of Asian Age, was taken into police custody for her alleged role in the sensational murder. The police claimed that Vora gave Rajan vital details about Dey, including his residence and the licence plate number of his bike to plot the murder. She was charged under various sections of IPC like murder, criminal conspiracy and destruction of evidence, and the Arms Act. Investigating officer Himanshu Roy cited telephonic records featuring phone calls between Rajan and Vora to level the murder allegations against her. The police also claimed that Vora's professional rivalry was the reason for Dey's murder. However, the Police did not have a piece of strong evidence to implicate her. She was imprisoned in Byculla Women's Jail in Mumbai. She remained in jail for nine months. On 27 July 2012, Jigna Vora was granted bail by a special court observing that she had a child to look after and was a single parent. Special MCOCA court judge S M Modak also noted that she had no previous criminal record. In 2018, the Maharashtra Control of Organised Crime Act (MCOCA) court convicted Chotta Rajan and eight others accused in the case and acquitted, while Vora was acquitted for lack of evidence. [7]Deccan Chronicle
Salary
She was earning over Rs 1 lakh as the Deputy Chief of Bureau of Asian Age. [8]Mid-Day
Facts/Trivia
On 11 May 2018, Himanshu Roy, who had investigated the murder of J Dey, shot himself at his residence. Reportedly, he had been suffering from cancer for a long time. First, he was diagnosed with cancer in his ankle in 2015, which later spread to his brain, slipping him into depression. At the time of his death, he had been serving the ADGP (Establishment) Maharashtra post.
There were numerous rumours about Jigna before her arrest. In August 2011, a fellow reporter told Vora that there were rumours about her extra-marital affair with Dey and that he had got her pregnant and refused to accept her and the child. It was also said that a professional rivalry emerged between Vora and Dey over Rajan's aide Farid Tanasha, which led her to conspire to kill Dey. Sources claimed that Vora had abruptly booked tickets to Sikkim on 7 June 2011 and took off without sanctioned leaves whereas she had booked the tickets two months prior, and several of her colleagues, including Zaidi, who had granted the leave, were aware of the trip. [12]

Mid-Day
In 2019, she published the book Behind Bars in Byculla: My Days in Prison which chronicled her arrest in connection with the murder of J, Dey, her time in prison, the court hearings, and her years as a crime reporter.

Jigna also practices healing, Tarot card reading, and astrology.
In 2023, Netflix released a drama series, Scoop, based on Jigna Vora's biographical memoir Behind Bars in Byculla: My Days in Prison. The series was directed by filmmaker Hansal Mehta and starred Karishma Tanna in the lead role.
In her book Behind Bars in Byculla, she mentioned that her father's alcoholism had doomed her childhood and family.
She has a nose piercing and wears a Trishul-shaped nose ring.
In 2023, Jigna appeared in the reality show 'Bigg Boss 17' as a contestant. The show aired on Colors TV.