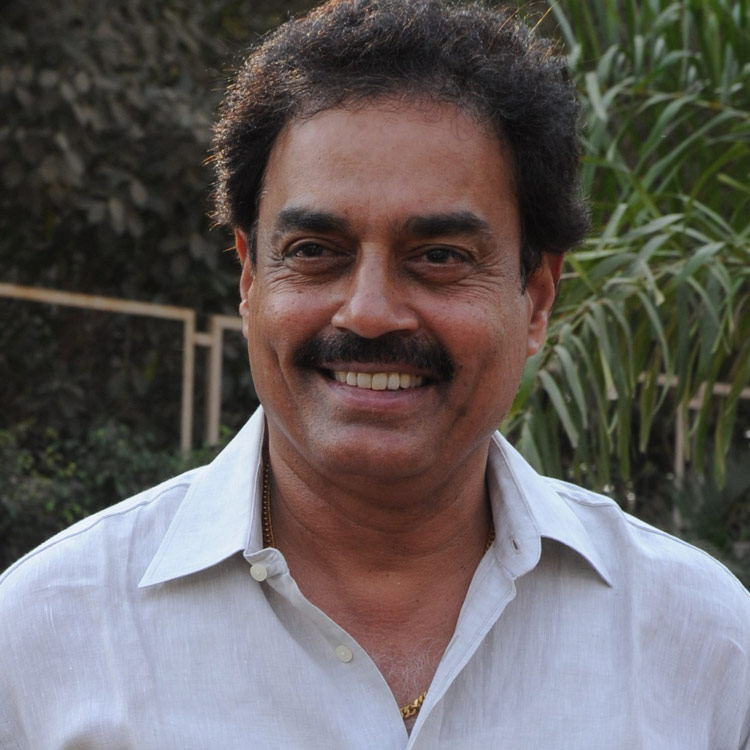 Dilip Vengsarkar is regarded as one of the key batters of the Indian batting lineup during the 1970s and 1980s alongside Gundappa Vishwanath and Sunil Gavaskar. His upright stance combined with the ability to play stylish drives is adored by cricket fans all over the world.
Wiki/Biography
Dilip Vengsarkar was born on Friday, 6 April 1956 (age 67 years; as of 2023) in Rajapur (Ratnagiri), Maharashtra. His zodiac sign is Aries. He studied in a King George School in Dadar (Mumbai). For pursuing his Bachelor of Commerce, he took admission at R.A. Podar College Of Commerce & Economics in Matunga (Mumbai). He started playing cricket for the Bombay team against the Rest of India (ROI) in the Irani Trophy at the Vidarbha Cricket Association (VCA) in Nagpur (Maharashtra) in 1973. Two years later in 1975, he made his test debut against New Zealand where he didn't taste much success. It was in 1977 when he established himself as the permanent member of the Indian team squad. In 1981, he got married and soon he was included in the 1983 World Cup Indian squad that won their maiden title in cricket. As time went by, he was becoming the premier batter of Indian cricket and in 1987, he became the captain of the national team. In 1992, he retired from all forms of the game. But his service to Indian cricket didn't end here. He established his cricket academies and soon became the Chairman of the National Selection Committee in 2006.
Physical Appearance
Height (approx.): 5′ 8″
Weight (approx.): 75 kg
Hair Colour: Natural Black
Eye Colour: Dark Brown
Family
Dilip Vengsarkar belongs to a Maharashtrian Brahmin family.
Parents & Siblings
His father name is Balwant Vengsarkar.
Wife & Children
In 1981, he met Manali Vengsarkar at the Chhatrapati Shivaji Maharaj International Airport in Mumbai when she was traveling with her mother. It was Manali who was fascinated with Vengsarkar's personality. At that time, she didn't know that Vengsarkar was an international cricketer. On 15 August 1981, they both tied a knot, and one year later, they were blessed with a baby boy whom they named Nakul Vengsarkar.
A few years later, his daughter Pallavi Vengsarkar was born.
She is a model by profession and got married to Karan Danthi (businessman) on 3 July 2017.
They are blessed with a son named Nirvaan Vengsarkar.
Dilip's son got married to Ayesha Faridi in 2013 who is a news anchor and journalist at the 'ET now' news channel.
Caste
Brahmin
Address
Worli, Mumbai
Signature/Autograph
Career
His first breakthrough in cricket came when he scored 110 runs against the Rest of India (ROI) team in the Irani Trophy at the Vidarbha Cricket Association (VCA) in Nagpur (Maharashtra). ROI was having the players like Erapalli Prasanna and Bishan Singh Bedi who were at their peak during those days. Dilip came to the side after replacing injured Eknath Solkar at the last moment right before the match. Initially, it was decided that Dilip will play as the opening batter. But unfortunately, he couldn't perform as per expectation and was averaging 13.75 in the series. As a result, he was dropped out from the team.
On 24 January 1976, he made his international debut against the Kiwis at the Eden Gardens in Calcutta (now Kolkata), West Bengal where he couldn't perform well in that match and ended up scoring just 7 and 6 runs in both innings. As a result, he was omitted from the second test and was later included in the next test where he could only manage to score 16 and 30 runs. On 21 February 1976, he made his one-day International debut against the same team at Hagley Park South in Christchurch (New Zealand) where he scored 16 runs. It took him several years to establish his place as the permanent member of the side and play an anchor role in the team. He took this responsibility for over a decade. Soon, he became the premier batter of the Indian team. His first major performance came against West Indies on 24 December 1978 at Eden Gardens in Calcutta (now Kolkata)where he smashed 157 runs in the second inning and held a record partnership of unbeaten 344 runs for the second wicket along with Sunil Gavaskar. This match ended in a draw. His most memorable inning came against Pakistan at Feroz Shah Kotla (now Arun Jaitley Stadium) in New Delhi. India was requiring 390 runs to win on the final day of the test match. India lost the key wickets of Yashpal Sharma, Kapil Dev, and Roger Binny in the early stage. But Dilip held the nerves and scored unbeaten 146 runs and taking the score to 364 runs. Dilip was running out of partners at the other end so he decided to play with caution and took the side to a draw. He held the partnership of 64 and 112 runs with Vishwanath and Yashpal Sharma. On 10 June 1982 at Lords Cricket Ground in England, Dilip scored 157 runs in the second inning along with Kapil Dev who scored 89 runs and helped his side to narrow the margin of defeat against England. Remembering that inning, he told,
"I was on the way to score a double hundred, more than that. We were shot out early in the first innings (128 all out), so we were trying to save the match. It's all ifs and buts. It was a slow bouncer from (Bob) Willis, edged it, and was caught at deep fine leg. That was an enjoyable inning. The wicket was good. Sunshine throughout the day, wicket became a beauty. That one delivery I played badly. Call it complacency, overconfidence."
Soon in 1983, an Indian World cup team was announced where Dilip was included in the 15-member squad. But he could only manage to play just two games against Australia and West Indies where he scored 5 and 32* runs.
His best season came in 1985 when he scored centuries against Australia, England, Pakistan, West Indies, and Sri Lanka. A few of those centuries came in consecutive games he played taking the tally to eight hundred in 16 test matches until 1987. In 1986, he played a major role in the first-ever test series win against England at their homeland. He scored three consecutive centuries and was being awarded the 'Man of the Series' title (now 'Player of the Series') at Lord's Cricket Ground (London) and scripted his name in the history books. It was his third tour to England.
Before that, he toured England in 1979 and 1983. Recalling that special moment, he said, [1]Lords
"I am always surprised whenever I am at Lord's. The English fans know who's who. They still believe in autographs and photographs. But they don't disturb you. They wait for their moment to approach you. When I first toured in 1979, everybody had said that you'll be written about only if you score runs in England. And Lord's, well, you read so much about the ground, hear so much about it on the commentary that you want to succeed there. More than two centuries old, and the way they care about their history and tradition is unbelievable. Now, just making that walk to the stadium, walking on the greens there, you get goose pimples. It feels like yesterday, yaar."
A few weeks later, he scored 61 and 102 runs against the same side and finished the tour with 793 runs with an average of 132.16 comprising of four centuries. After the match, he told that centuries and records are just numbers. It's the win for the team that matters. Interestingly, he already scored a century at Lords during the practice game against Marylebone Cricket Club (MCC) in the 1979 Cricket World Cup. He was later omitted from the remaining matches due to injury. Remembering that time, he said,
"I was injured in the middle of the tour, almost two weeks from the final. I was fit for the match but the Indian team was doing really well. And when the team is in good form and performing, the winning combination always stays. Of course, you feel bad missing out on an iconic game."
But his success at Lords took years of hard work and dedication. He was dismissed on duck in his first inning at Lords after facing 12 balls. Recalling that time, he said,
"Rain interruptions, but you soon learn that's no excuse in England. And at Lord's, if you score a duck, it's a long way back. So the second time I went in, I was muttering 'I don't want to get a pair at Lord's. That will be a disaster. I didn't want that against my name in the record books."
It wasn't until the second inning where he scored 103 runs along with Gundappa Vishwanath (113 runs) and took his side to a draw. After that inning, he told,
"In the later part of my England tours, when I played league cricket (unofficial games played across venues such as West Brom, Sunderland, and Chester-le-Street), I came across many grounds with massive slopes. In England, they don't level the grounds. Headingley too has a slope, it goes the other way, east-west. You could see Bob Willis running uphill. Players who went in with a positive frame of mind succeeded. At that level, it isn't like an international bowler will only bring it back in because of the slope. They took it away and you had to adjust. Technically, it is very important in England to stay absolutely side on and play on the off-side. The bowling used to be middle and off to take it away. If you opened up, you're gone. You'll square up, you will edge it to slip. Side on, you got a better view of the ball moving away. I loved to drive, but you had to be very careful of the movement."
Soon he took over the captaincy of the Indian team from Kapil Dev after the 1987 World Cup where India reached the semis. In the semis, Dilip couldn't play due to a stomach disorder resulting from a seafood allergy.
In the same year, Ted Dexter; one of the greats of the England cricket team along with the statisticians Gordon Vince and Rob Eastaway developed the first ranking system of cricket where Dilip was kept at the top. [2]Scroll.in He started his campaign with the consecutive centuries in his debut series as a captain. But he couldn't carry that form forward and had the disastrous tour of the West Indies in 1989.
This followed up with a controversy with the Indian Cricket Board (now Board of Cricket Control of India; BCCI). As a result, he was sacked from the captaincy of the Indian cricket team and later lost his place in the playing eleven due to his poor form in 1989. A few months later in 1990, he was included in the team but wasn't able to perform in the remaining matches. In 1992, during a Ranji Trophy final, against Haryana led by Kapil Dev, he scored 139 runs with an injured thigh when the team was chasing 355 runs.
Just when victory was near, the last batter of the team got run out and lost the match by two runs. It was the first loss of the Bombay team in the finals of a Ranji Trophy. In 1992, he retired from all forms of cricket and ended his international career with most test runs and centuries after Sunil Gavaskar at that time.
He played 185 innings in 116 test matches and scored 6868 runs with an average of 42.13 including 17 hundred and 35 fifties. Talking about the shorter format of the game, he played 129 one-dayers and scored 3508 runs with an average of 34.73. He also featured in 434 first-class and List-A games and scored 22703 runs with an average of 44.08. Besides this, he has one wicket in the first-class game. His favorite test team is Australia against whom he was scored the most number of runs. 1987 is the successful year for Dilip where he scored 1493 runs across all formats. He played under Sunil Gavaskar, Bishan Singh Bedi, S. Venkataraghavan, Gundappa Vishwanath, and Mohammad Azharuddin. His most successful batting position is two down where he scored 4743 runs.
Records
First overseas player to score three consecutive test centuries at Lords Cricket Ground (London) [3]

Indian Express
The first Indian to score over 2000 runs in one-day internationals [5]

Tata Power
Best batsmen in the Coopers and Lybrand rating (a predecessor of the PWC ratings) and he held the number one slot for 21 months in a row till March 2, 1989
Second behind the legendary Sunil Gavaskar in terms of test runs and centuries until his retirement in 1992
Awards, Honours, Achievements
Arjuna Award by the Government of India in 1981
Padam Shri Honour by the Government of India in 1987
Being rated as the best batsmen in the Coopers & Lybrand and held the number one slot for 21 months in a row till March 2, 1989
CK Naidu Lifetime Achievement award by the Board of Cricket Control of India (BCCI) on 21 November 2014
Favorites
Cricket Ground- Lord's Cricket Ground (London)
Food– Pohe, Thaalipeeth, Misal, Idli, Dosa, Eggs
Facts/Trivia
During his era, he was one of the most successful batters against the lights of the Caribbean pace attack comprising of Malcolm Marshall (1978-92), Michael Holding (1975-87), and Andy Roberts (1974-83).
Despite his historic knocks at Lords Cricket Ground in London, this ground is not the most successful track for Dilip. His most centuries came at the Feroz Shah Kotla Ground (now Arun Jaitley stadium) in New Delhi. He has four centuries at this venue. Interestingly, England is not his favorite team. Rather he has more centuries against West Indian Side against whom he had six hundred.
Speaking about the playing conditions in England, he told, [11]

CricketTimes.com


"The thing is that once you get acclimatized, the important factor is that, to counter the extra movement, especially off the wicket, it's important to stay side-on (batting stance). Don't go for big drives to start with because the ball moves quite a bit and if you go for a big drive when you see a half volley, you are likely to end up in slips or anywhere. So just push the ball rather than going for the big drives. In England sometimes you get overcast conditions and the ball starts moving, then suddenly you get sunshine and it becomes a good batting wicket. You get different seasons in one day in England. So, you, as a batsman, are never settled. In India, once you are set and score 30 plus runs, you can score a big inning. But that doesn't happen in England. You are never set as such, you know. The ball moves around quite a bit and you have to be careful."

He further adds,

"It's important to have matches. You have practice (net sessions), but the important thing is to have matches and spend time in the middle, not just for the batsmen, but for the fast bowlers and spinners as well. By spending time in the middle, they know what length to hit. That has been a problem for the past 10 years now. Look, when you go to Australia, England, and New Zealand, the conditions are so different. You need practice matches to get acclimated to the conditions."

Revealing his reason of success at Lords, he said,


"Many of us had played in England earlier. So, we knew how to get acclimatized to these conditions quickly. We had a good preparation time before the Tests."

He was a good player against spin bowling at home. His highest test score of 166 runs came against Sri Lanka at the Barabati Stadium in Cuttack (Orissa; now Odisha). Barabati stadium is known for its spin-friendly tracks with the puff of dust coming out from the pitch while he was batting. [12]

Indian Express
In an interview with a news channel, he embarks on his 16 years old cricket journey by saying that


"When I look back, it's been a very happy and fulfilling journey. Playing 116 Tests for India is the biggest satisfaction. Add to it, the 129 ODIs, winning World Cup (1983) and World Championship of Cricket (1985). And to top it all, being an India captain. It was a great journey."

He also spoke about the 2020 Indian pace attack.


"It would be very high on my list, to be honest. I can't remember when I saw four fast bowlers bowling for India. We used to play three pace bowlers and a spinner. That used to be the bowling lineup. But we had five bowlers. To play with five bowlers requires a positive attitude from the think tank and confidence in the ability of the bowlers. I think they were brilliant, they bowled extremely well and they always kept the pressure on the England batsmen."

Virat Kohli in September 2021 announced that he would step down from the T20I captaincy after the ICC T20 World Cup 2021. Backing his decision, Vengsarkar said,


"I was expecting it. He's been leading India and has been the No 1 batsman in all formats for almost eight years. He's been under tremendous pressure to perform because we expect a lot from him every time he goes into bat. The timing of his decision has been perfect. The only thing I hope now is he wins the World Cup and signs off as an India T20 captain on a high. It could be his last hurrah as T20I captain. Besides that, he's not done exceptionally well in the T20 format as captain. Even in the IPL, he hasn't led the Royal Challengers Bangalore to a single tournament win. That must've played on his mind too."

He adds further,

"Rohit deserves to be India's next T20 captain because he's done exceptionally well whenever he's been given an opportunity. In 2018, India won the Asia Cup under his captaincy. Besides that, he's been an exceptional captain for the Mumbai Indians."

It is also been said that if David Gower was born in India and Dilip was born in England, they both would have been the national symbols in that countries. As Gower was known for his aesthetic style of batting, Dilip was known for his diffident nature on-field and low-key professionalism that doesn't match with the portrait of superstars in India. But he would be widely accepted in the European nation. The two historic matches which he missed were the 1983 World Cup final and the tied test of 1986-87 against Aussies at Chepauk stadium in Madras (now M.A. Chidambaram Stadium). [13]

Cricketcountry
In 2020, he became the mentor and the head coach of the Telugu Warriors Team in the Celebrity Cricket League (CCL) season 5 and helped his side gain a victory over the two-time champion Chennai Rhinos.
He was the chairman of the Indian selection committee when Virat Kohli played his first international game. Virat at that time was playing for India A against New Zealand when he caught the eye of Vengsarkar. He smashed unbeaten 123 runs and instilled his place in the Indian side. During an interview with a newspaper, he revealed,


"What I appreciated was that even after his hundred, he went on to win the game for his team and he remained not out. That really impressed me and there I thought that here is a boy that we must push into the Indian team because he was mentally mature and of course we picked him and the rest is history."

There is a book dedicated to Dilip Vengsarkar's cricket journey named "1983 Dilip Vengsarkar 27 years old".
A Bollywood movie named '83' was set to release on 24 December 2021. This movie is dedicated to the successful journey of the Indian Cricket team from league stages to winning the coveted trophy of the 1983 World Cup. It is directed by Kabir Khan and Addinath Kothare is playing the role of Dilip Vengsarkar.
After retiring from all forms of cricket, Dilip started his own cricket academy with the name Elf Vengsarkar Academy situated at the Oval Maidan at Chembur (Mumbai) in 1995. In 2003, he became the Vice-president of the Mumbai Cricket Association (MCA). At that time, he was the prime candidate for the Chairman post of the National Selection Committee but wasn't selected due to his policies against zonal representation. Before that, he was made the Chairman of the Talent Resource Development Wing (TRDW) in 2002 which is also supported by Brijesh Patel; the former Indian cricketer. The main purpose of this organization is to produce new cricket talents that could represent their teams at the highest level. On 17 June 2015, he was made the Vice President of the Mumbai Cricket Association (MCA). Later, he also served as the Vice-chairman of the Dadar Union Cricket Committee (DUCC) for four years.
In March 2006, he became the prime candidate for the match referee position by the BCCI but wasn't selected as he was made the Chairman of the national selection committee. During that period, the Indian team performed poorly in the 2007 World Cup where the team couldn't even qualify for the super 8s. Despite that, Dilip remained in this role for several years and helped the board to nurture new cricket talents. He also took some bold steps in dropping some of the key senior players of the Indian team. Under his administration, MS Dhoni was made the captain of team India who went on to win their maiden ICC T20 World Cup title on 24 September 2007. Also, India recorded their last test series win in England in 2006 under the leadership of legendary batter Rahul Dravid.
There are three cricket academies of Dilip Vengsarkar in Pune and Mumbai. These academies provide free coaching to talented young cricketers. Apart from this, he also has a cricket website that provides relevant information about cricket and helps budding cricketers to know every detail about the game.
His daily routine starts at 6 in the morning during his playing days. Then after having breakfast at around 7:30, he went to the ground for practicing. After retiring, he started waking up at 6:30 and then has a video chat with his grandson Nirvaan for ten minutes. This followed up with 20 minutes of pranayama and 30-min walk along the seashore. After returning to his home, he switches off his mobile phone and reads the newspaper. Then he attends his routine morning engagements. [15]

Moneycontrol