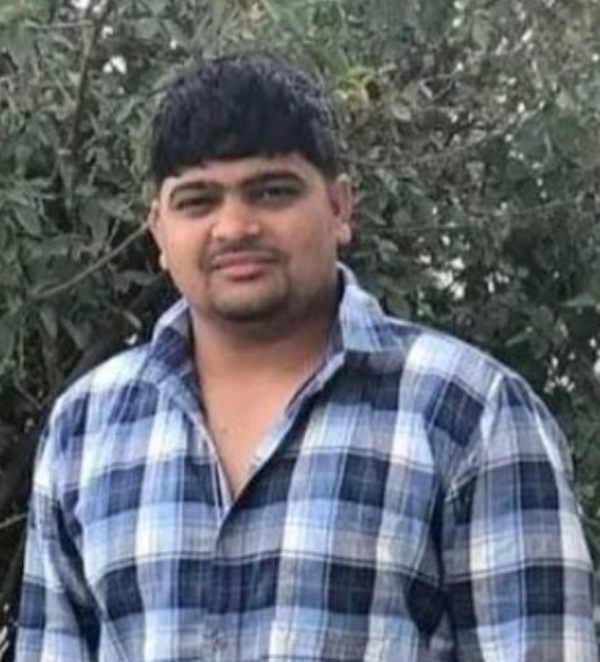 Deepak Boxer is an Indian boxer and gangster considered one of India's most wanted fugitives charged with multiple murders, robberies, and extortion. In 2023, he was nabbed with the help of the US investigative agency Federal Bureau of Investigation (FBI) and arrested in Mexico City by the Special Cell of Delhi Police.
Wiki/Biography
Deepak Pahal alias Deepak Boxer was born on Monday, 1 January 1996 (age 27 years; as of 2023) in Ganaur village of Sonepat district, Haryana. His zodiac sign is Capricorn.
Deepak Pahal studied till the 10th standard, and began training as an amateur boxer at age 13.
He grew up idolizing Vijender Singh Beniwal, an Indian professional boxer hailing from Haryana, and dreamt of participating in the Rio 2016 Summer Olympics. When Deepak made it into the junior India boxing team, he expressed his desire of becoming a professional boxer to his coach Anil Malik and said,
Coach saab, maine bas naam kamana hai."
Physical Appearance
Height (approx.): 5′ 8″
Weight (approx.): 85 kg
Hair Colour: Black
Eye Colour: Black
Body Measurements (approx.): Chest: 42 inches, Waist: 32 inches, Biceps: 16 inches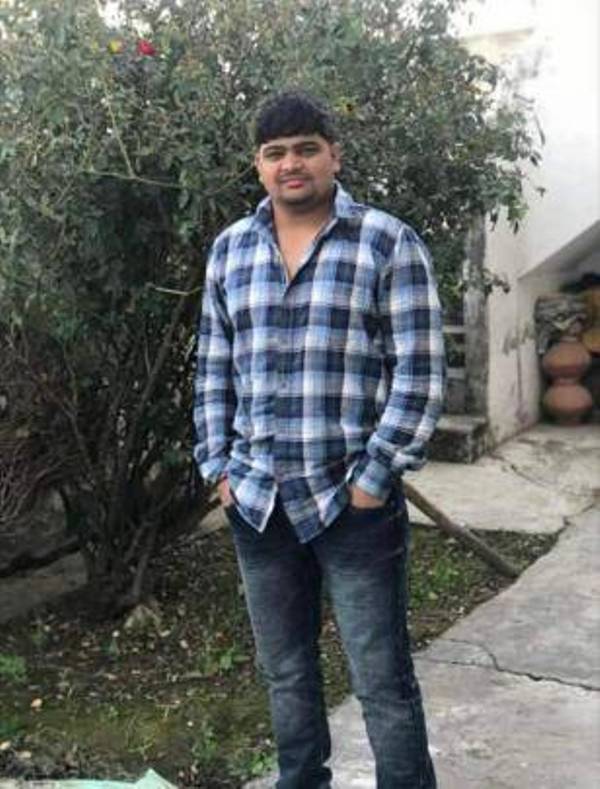 Family
Parents & Siblings
His father, Suresh Pahal, has been bedridden since he suffered a paralysis attack in 2012 that put him in a coma and was unable to speak or sit. In 2022, he passed away. Pahal's mother's name is Rajbala Devi. He has two brothers named Praveen and Naveen.
Wife 
He is unmarried.
Career
As a boxer
He started boxing on 29 November 2008 when he was 12 years old. At the age of 15, he became a national junior-level champion. He was hired as a boxing apprentice by the Sports Authority of India in 2009. Deepak was awarded the best loser award at the 24th Sub-Junior Haryana State Boxing Championship 2008-09. He won gold medals in the 37th Junior Men Haryana State Boxing Championship 2011, the 27th Junior Men National Boxing Championships 2011, and the 39th Junior Men State Boxing Championships 2013. He won a silver medal in the 27th Sub-Junior Men Haryana State Boxing Championships 2012. He won the best boxer award 39th Junior Men State Boxing Championships at Ganaur, Sonipat Haryana 2013. At the age of just 16, he stopped fighting after losing a match, and gave up athletics due to minor altercations with other boxers.
As a gangster
Association with Indian gangsters
Around 2014, Deepak came in the contact with Mohit Panchi, a local criminal who was associated with Jitender Maan alias Gogi. Later, he also got associated with the Gogi gang, run by Jitender Gogi, and Lawrence Bishnoi gang, run by Lawrence Bishnoi. In 2016, the Panipat Police arrested Gogi, but within three months of his arrest, he escaped while he was going to court for a hearing in a case. Following this, Deepak was arrested for being one of the 10 people who helped Gogi flee. In 2017, Deepak was released from jail on bail but he continued his criminal activities. Deepak was said to be handling the Gogi gang's illegal businesses and later, he became the head of the gang. On 25 March 2021, Deepak led the Gogi group, which was involved in a shootout with Delhi Police personnel at GTB Hospital, and helped Gogi's aide Kuldeep Maan alias Fazza escape from police custody; Fajja lost his life in that police shootout. According to the police, Deepak also worked alongside Goldy Brar, a Canada-based gangster who took responsibility for killing the Punjabi singer Sidhu Moosewala. A police official revealed in an interview that after joining Gogi's parole, Deepak was involved in four murder cases.
His name has been disclosed by an accused in four cases. He, along with another member named Hemant, operates the gang and they are accused of killing rivals, and the witnesses of their cases."
Accused for the murder of Amit Gupta
On 23 August 2022, Amit Gupta, hotelier and realtor, was shot dead by Deepak Boxer's men in the Civil Lines area, Burari, North Delhi. After being on the run for several months, Deepak claimed in a Facebook post that he was the one who killed Gupta and that the murder was motivated by revenge rather than extortion. Deepak Boxer further asserted in the Facebook post that the death was connected to the gang's financier in Tillu Tajpuria, a renowned adversary of the Gogi gang. He was killed in this situation, according to his post. The social media post further stated that Amit Gupta had told Kuldeep Maan alias Fazza, the leader of the Gogi gang, about the Special Cell's interaction with him. Moreover, Gogi mobster Deepak Boxer openly stated in the social media post that everyone who joined the Tillu would face the consequences.
Arrested in Mexico
By creating a bogus passport under the name of Ravi Antil from Bareilly, Deepak escaped from India in January 2023 and attempted to enter the United States illegally via Mexico. Reportedly, he was planning to run the illegal operations of his gang from the US. The Delhi Police revealed that Deepak was helped by his cousin Sandeep, based in California, to reach Mexico. Deepak first fled from Kolkata to Dubai and went to Mexico via Almaty, Kazakhstan, Turkey, and Spain. The passport had the address of Moradabad, Uttar Pradesh.
A team was assembled to find Deepak under the direction of Hargobinder Singh Dhaliwal (popularly known as HGS), the Special Commissioner of the Special Cell. As soon as the Delhi Police learned that Deepak was in Mexico, they asked the Mexican Government to deport him. In order to ensure Deepak's quick deportation before any legal challenges from his criminal network, the Indian Embassy in Mexico City worked with the Delhi Police. A team of seasoned field officers was also sent to Mexico City to coordinate with the Embassy, Mexican authorities, police, and FBI.
Facts/Trivia
The arrest case of Deepak Pahal is considered the first operation in which an Indian criminal was arrested outside the country in the history of Delhi Police.
Deepak was once suspended for punching a player. Even after this, Deepak tried to get a job through sports quota but he failed to do so and got involved in criminal activities.
In 2018, the Delhi Police slapped the stringent Maharashtra Control of Organised Crime Act (MCOCCA) against him as he became a key member of Gogi's gang.
After Deepak became a vicious criminal, his parents abandoned him and got it published in the newspaper that they had nothing to do with him.
When Deepak was helping Kuldeep Maan alias Fazza escape th police custody, he threw red chilli powder police's eyes.
He weighed 57 kg when he became the Junior National Champion at the age of 13.
Deepak Boxer, whose name has appeared in more than a dozen criminal cases, had been given many rewards on his head including a reward of Rs 2 lakh by the Delhi Police, Rs 2 lakh by the Haryana Police and Rs 1 lakh by the UP Police.