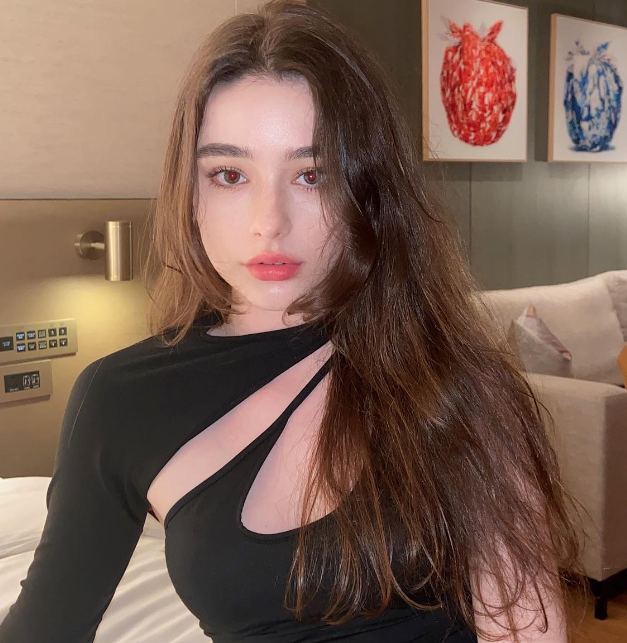 Dasha Taran is a Russian social media influencer famous for sharing her makeup routine, travel, and daily vlogs.
Wiki/Biography
Dasha Taran, whose full name is Dasha Daria Taran, [1]Dasha Taran – YouTube was born on Tuesday, October 12, 1999 (age 24 years; as of 2023) in Krasnodar, Russia. Her zodiac sign is Libra. She started her career by being a photographer and an artist and sold her work online. She is studying to be a film director.
Physical Appearance
[2]Dasha Taran – YouTube Height (approx.): 5′ 8″
[3]Dasha Taran – YouTube Weight (approx.): 49 kg
Hair Colour: Brown
Eye Colour: Brown
Body Measurements (approx.): 30-26-30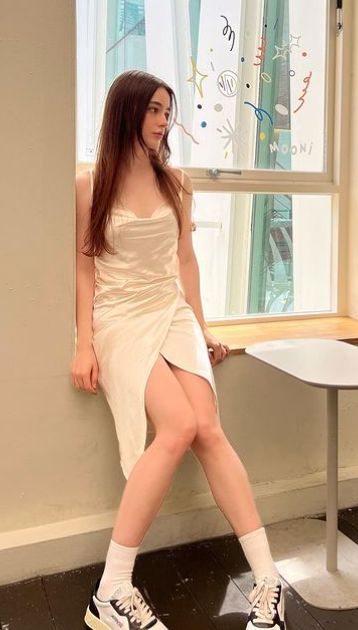 Family
Parents & Siblings
Her father's name is Garik Taran who is also a content creator and has a YouTube channel by the name of Garik Tarano.
Her mother's name is unknown.
She has a younger brother Stephan Taran who is a social media influencer.
Husband & Children
Dasha is unmarried.
Relationships/Affairs
Dasha Taran is single.
Career
As a social media influencer
Dasha started her own social media quite early on where she used to showcase her photography work and drawings. However, she got immense popularity after she started posting her pictures online. She also has a YouTube channel where she constantly makes vlogs.
She was discovered by a Korean talent agency, Rainmakers, and moved to Korea in 2019. Since 2020, she has been working on her creating her cosmetic own brand.
Favourites
Movies: Any movie by Hayao Miyazaki and Makoto Shinkai
Colors: Baby blue, pastel green, pink, yellow, purple, and black
Beverage: Water with lemon, Matcha, and Coffee
Travel Destination: Japan
Subjects: Literature, Biology, Psychology, and Russia
Facts/Trivia
In August 2020, her brother Stefan did her makeup in a YouTube video that went viral.
Although she was offered a role in a Russian TV series, she declined it as she found the role too "provocative" for her taste. However, given the opportunity, she would love to pursue professional acting. [4]

Dasha Taran – YouTube
She became the face of VIEU, a fashion eyewear brand sold at Lotte Department Store, in February 2019. Her image was prominently displayed at retail locations in Seoul's Myeongdong district, Busan's Gwangbok, Suwon, Jamsil, and Incheon Terminal. She has also worked with other brands, such as Nature Republic, GANESHI, MAC, and L'Oreal Feline.
Dasha is a self-proclaimed workaholic and finds joy in working. She prioritizes her family life as well.
Korea holds a special place in her heart as she has a deep appreciation for Korean beauty and skincare routines, movies, fashion, and entertainment.
Dasha seeks therapy to manage her anxiety disorders and utilizes techniques such as journaling, walking, meditating, and working to alleviate her symptoms. [5]

Dasha Taran – Y0uTube
In 2016, she recreated Vincent van Gogh's renowned piece, Starry Night.
Writing is another passion of hers, with romance being her favorite genre. She hinted at the possibility of writing a book in the future [7]

Dasha Taran – YouTube
She was nominated as one of the Most Beautiful Faces of 2018.
As a teenager, Dasha began selling her artwork to family and friends.
In her younger years, she was a devoted fan of BTS and had a crush on Jungkook.
Dasha is fluent in Russian, Korean, and English. She also studied Japanese in school and is currently learning Chinese. She hopes to add Spanish to her language repertoire in the future.
Dasha prioritizes staying active throughout the day by walking around her city to achieve at least 10k-20k steps and regularly going to the gym.
Dasha follows a 16-hour intermittent fasting routine and has an 8-hour eating window. She has had negative experiences with diets and their impact on mental health, and therefore, does not want to endorse or follow any specific diet.
Being an animal lover, Dasha owns a cat named Zaida and a dog back in her hometown in Russia.
Numerology and astrology are Dasha's interests, and she knows that her rising sign is Scorpio and that she was born in the year of the rabbit.
Dasha enjoys spending time by the sea and has been going to the beach since childhood almost every other day.
In a video, Dasha shared that she admires people with strong mental health, a good sense of humor, and who are funny. She also likes tall, brunette guys.
Dasha is an introvert and prefers to spend time with her close group of friends.
Drawing, photography, video-making, and social media posting are Dasha's hobbies, which eventually led her to become a full-time model and social media influencer. However, as a child, she disliked being photographed as she was insecure about her body image.