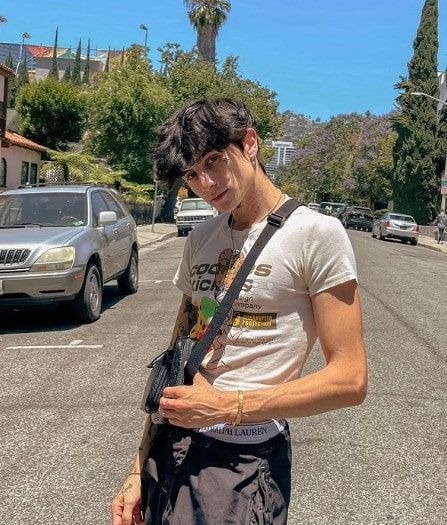 Cooper Noriega (2002-2022) was an American TikToker, YouTuber, and model. He was best known among his fans and followers for creating comical lip-sync and duet videos on TikTok. On 09 June 2022, Cooper Noriega's dead body was found in the parking lot of a mall in Burbank, California.
Wiki/Biography
Cooper Noriega was born on Friday, 28 June 2002 (age 19 years; at the time of death) in Los Angeles, California, United States of America. His Zodiac sign was Cancer.
Physical Appearance
Height (approx.): 5′ 6″
Weight (approx.): 60 kg
Hair Colour: Black
Eye Colour: Light Brown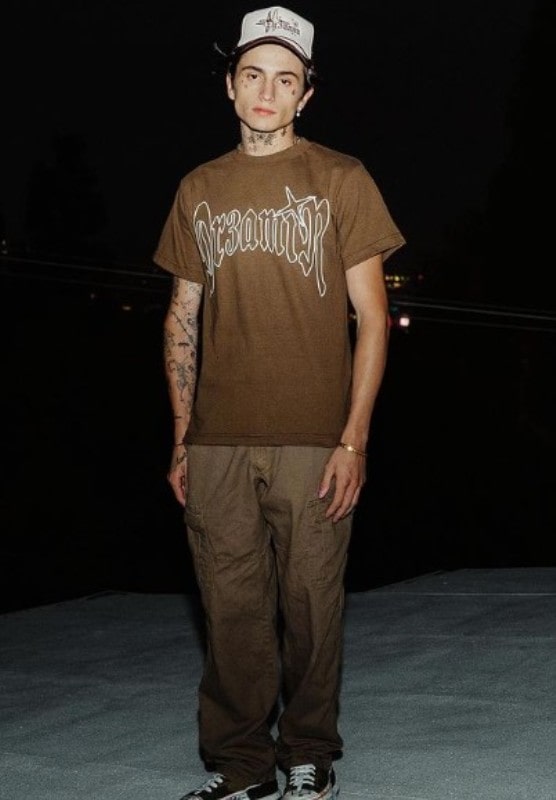 Family & Ethnicity
Cooper Noriega's father is Mexican, while his mother is an American.
Parents & Siblings
His father, Harold Noriega, is a real-estate businessman.
His mother's name is Treva Noriega. She is the owner of TrevasBeachWear, which is an online clothing store.
His sister, Parker Noriega, is a Hollywood celebrity stylist.
Wife
Cooper Noriega was unmarried.
Relationships/Affairs
From December 2020 to April 2022, Cooper Noriega dated Sabri Quesada. She is also a TikToker.
Religion
Cooper Noriega followed Christianity. [1]Thelocalreport.in
Career
Cooper started his TikTok journey in 2019, and as of June 2022, he had 1.7 million followers on TikTok. On 9 June 2022, a few hours before his death, Cooper, on his TikTok account, posted a video about dying at a young age.
On 5 June 2022, Cooper Noriega started a discord server named Coop's Advice for his fans and followers. Through his server, he wanted to talk about mental health and drug addiction. He even requested his followers to join him on the live discord server and share their experiences of going through mental illness and substance abuse. While conducting the discord server, Cooper once said,
I have just created a Discord server strictly for mental health because of how much I love you guys, and how much I struggle with it myself. I want you guys to not be alone and feel safe. One of the many things I've learned while struggling with addiction was that surrounding yourself with negative people will only bring you down and for that reason, this discord is meant to bring us all together and create a safe space where people can vent and help others through their tough times."
As a YouTuber, Cooper began his journey in 2021. Cooper had posted only three videos on his YouTube channel. His YouTube channel, as of June 2022, had more than 56.6k subscribers.
Modelling career
Apart from making content for YouTube and TikTok, Cooper Noriega was also an aspiring model. He had modelled for several renowned brands. During his modelling photoshoot, Cooper's sister, Parker Noriega, often worked as his Stylist.
On 30 March 2022, Cooper Noriega was featured on the cover page of Inked, a tattoo magazine.
Death
On 9 June 2022, Cooper Noriega's lifeless body was found by the local police in the parking lot of a mall situated in Burbank, California. The police reached the spot after being informed by a man, who was passing by the parking lot. However, the autopsy report, stating the actual reason for death, has not yet been revealed by the authorities. [2]HuffPost
Facts/Trivia
During an interview, Cooper Noriega once revealed that he was bullied when he was studying in 5th grade. The bullying was traumatizing to him, which severely affected his mental health, and he started consuming drugs.
In 2022, during a live discord session, Cooper Noriega revealed that he had been struggling with drug addiction since he was 9 years old, and despite his repeated attempts, he was unable to get rid of this addiction.
Cooper Noriega once expressed his desire to open a rehabilitation centre to help drug addicts. While interacting with his followers on a discord server, Cooper Noriega once said,


I want to open a rehab centre for the people, who are like me and find it difficult to get rid of their drug abuse habits. I want to establish a rehab because I know how it feels, how helpless one feels. So I want to help people get rid of their habits without them being judged for their past made decisions."
In March 2021,

Cooper Noriega said that he desired to open an online apparel brand named The 28 Club to raise funds for those who are trying to cope with severe mental health issues and constant drug abuse. While giving an interview, he said,

It is a fashion line revolved around hope instead of fear and that is kind of the culture we want to have around it."
Cooper Noriega was an animal lover. He had a pet dog named Koda.
Cooper Noriega, on his Instagram, often posted pictures of himself smoking a cigarette.
Cooper Noriega had several tattoos on his face, neck, right arm, right hand, and chest.