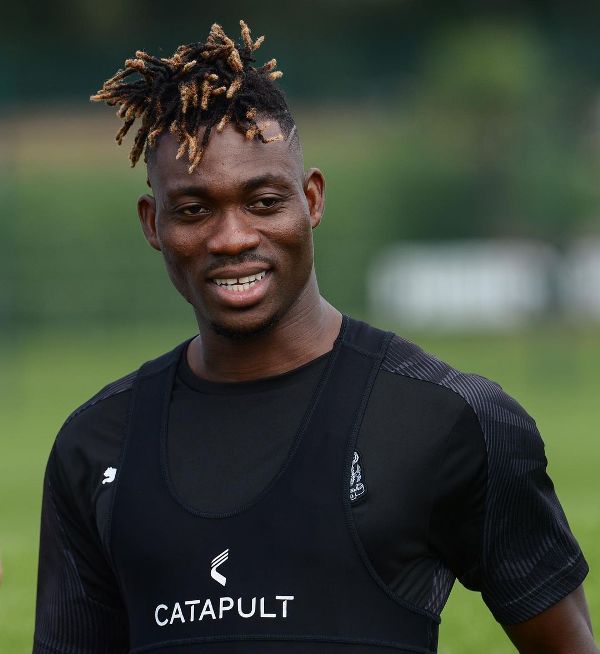 Christian Atsu (1992-2023) was a Ghanaian footballer who played for Ghana's national football team and many clubs including Everton, Newcastle United, and Hatayspor. He was found dead after the 2023 Turkey earthquake.
Wiki/Biography
Christian Atsu Twasam [1]BBC News aka Christian Atsu was born on Friday, 10 January 1992 (age 31 years; at the time of death) in Ada Foah, Greater Accra Region, Ghana. His zodiac sign was Capricorn. He was interested in playing football since childhood and played for Madina Nakwantang BA 2 Primary School in many regional tournaments. He played for Peace Boys FC and then moved to Feyenoord Football Academy in Gomoa Fetteh, Central Ghana, and later trained at the West African Football Academy at Sogakope, Volta Region of Ghana. He then joined the Kasoa-based club Cheetah F.C. in late 2009.
Physical Appearance
Height (approx.): 5′ 7″
Weight (approx.): 65 kg
Hair Colour: Black
Eye Colour: Black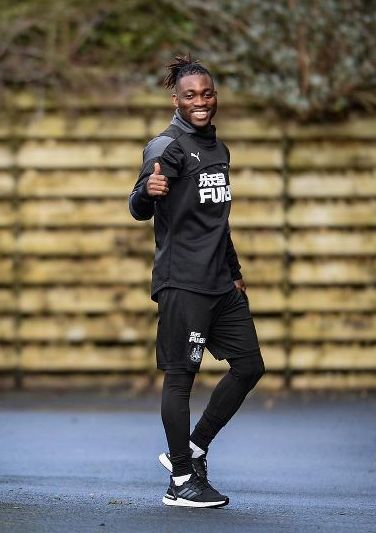 Family
Parents & Siblings
His father's name was Emmanuel Twasam, and his mother's name was Afiko Twasam. His father was a fisherman who dies when Christian was 12 years old. His mother swept roads and sold fish to feed the family. He had 10 siblings including his twin sister Christiana who is a nurse.
Wife & Children
He got married to German-born author Marie-Claire Rupio in 2012. The couple had two sons named Joshua and Godwin and one daughter.
Religious Views
He was a Christian who often stated that his faith was one of the most important things in his life. He shared verses from Bible on the social media. He said in an interview that he felt lucky and blessed by god. He said,
My faith is the most important thing in my life. I know I'm one of the lucky people God has blessed. I'm very lucky and privileged to be in the position. I had nothing and now I've got so much I have to give something back." [2]The Guardian
Ethnicity
He belonged to the Ada tribe from his father's side and to the Ewes tribe of the Ayigbe from his mother's side.
Signature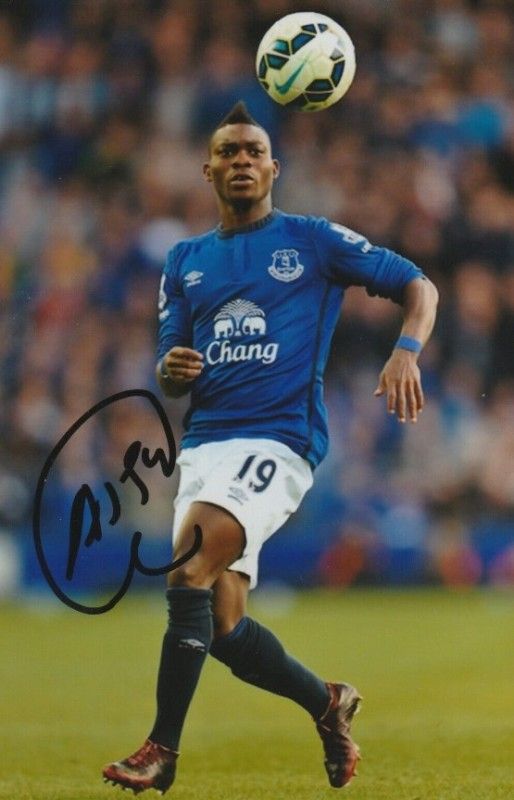 Career
International
He played his debut match for Ghana national team on 1 June 2012 against Lesotho which was Ghana's first match in the 2014 World Cup Qualifiers. He played in the 2013 Africa Cup of Nations tournament held in South Africa in which Ghana was eliminated in the semifinal. He played in the 2014 FIFA World Cup held in Brazil in which Ghana was eliminated in the group stage. He played in the 2015 Africa Cup of Nations held in Equatorial Guinea in which Ghana lost in the final to Ivory Coast in the penalty shootout. He played in the 2017 Africa Cup of Nations held in Gabon in which Ghana came in fourth position. He played in the 2019 Africa Cup of Nations held in Egypt in which Ghana was eliminated in the round of 16.
Club
FC Porto
He was acquired by Portuguese club FC Porto in January 2010 after he impressed them with his skills during a 3-day trial. He helped FC Porto's youth team to win the FIFA Youth Championship in 2011 in Zurich, Switzerland. He returned to FC Porto for the 2012-13 season and played nine matches for them in that season.
Loaned to Rio Ave
For the 2011-12 season, he was loaned out to the Rio Ave Club for Liga Portugal, and he made his debut in the league on 28 August 2011.
Chelsea
Christian Atsu joined Chelsea for £3.5 million for a period of five years on 1 September 2013. He never played any match for Chelsea in English Premier League (EPL) and was loaned to different teams.
Loaned to Vitesse Arnhem
He was loaned to the Dutch club Vitesse Arnhem for the 2013-14 season. He made his debut in the Eredivisie on 6 October 2013 against Feyenoord. The club finished sixth in the league and qualified for the playoffs.
Loaned to Everton
He was loaned to the English club Everton on 13 August 2014 for the 2014-15 season. He played his debut match in the English Premier League on 23 August 2014 against Arsenal. He emerged as an impactful player and was selected for the 2015 Europa League Round of 16. He played his final match for Everton on 19 March 2015.
Loaned to Bournemouth
He was loaned to the English club Bournemouth on 29 May 2015 for the 2015-16 season. He played his debut match for the club on 25 August 2015 against Hartlepool United.
Loaned to Malaga
He was loaned to the Spanish club Malaga on 25 January 2016 for the 2016-17 season. He played his debut match in La Liga on 5 February 2016.
Loaned to Newcastle United
He joined the English club Newcastle United on 31 August 2016 with a one-year loan deal which had the option to buy into the contract. He played his debut match for the club on 13 September 2016 against Queens Park Rangers.
Newcastle United
In May 2017. he signed a four-deal with Newcastle United for £6.2 million. He was regarded as one of the most talented African footballers by then-Newcastle manager Rafael Benitez.
Al-Raed
He joined the Saudi club Al-Raed on 17 July 2021 for one year and played eight matches for them in the Saudi Professional League.
Hatayspor
He signed up with the Turkish club Hatayspor on 6 September 2022 for one year with the option of one more year. He played his last match for them in the Super Lig (Turkish League) on 5 February 2023 before his death.
Jersey Number
He played with different jersey numbers for different teams. For the FC Porto's team, he wore 51 number jersey. For the Rio Ave FC, he wore 20 number jersey. For Vitesse Arnhem, he wore 19 number jersey. For AFC Bournemouth, he wore 20 number jersey. For Malaga CF, he wore 11 number jersey. For Newcastle United, he wore 30 number jersey. For Al-Raed, he wore 3 number jersey. For Hataspyor, he wore 30 number jersey. For Ghana national team, he wore 7 number jersey.
Injuries
He suffered many injuries during his career. In December 2014, he suffered a hamstring injury due to which he missed 6 games and took 21 days to recover. In September 2015, he suffered a stress injury to the bone due to which he missed 9 games and took 69 days to recover. In February 2016, he suffered a torn muscle fibre due to which he missed 2 games and took 16 days to recover. In November 2017, he suffered a strain injury on his thigh muscle due to which he missed 4 games and took 24 days to recover. In April 2018, he suffered a knee injury due to which he missed 6 games and took 79 days to recover. In August 2019, he suffered a hamstring injury due to which he missed 1 game and took 12 days to recover. In February 2020, he became severely ill due to which he missed 2 games and took 9 days to recover.
Philanthropy
He actively supported various charities in Ghana and other countries he lived in during his career. In 2017, he started working with the charity group Arms Around The Child as an ambassador and raised money for orphaned and underprivileged children. He helped to raise money for building a school in Ghana and was successful in acquiring the land and also funded the construction of the school partially. He also worked with CrimeCheck Foundation to help secure the release of people jailed for petty crimes. He helped secure the release of a 62-year-old woman fondly called Mama Theresa who was facing a 10-year prison sentence for possession of Marijuana and also funded her surgery. He paid the fine of a blind person named Peter Ennin who was sentenced to a jail term. In 2018, he paid the fine of 10 prisoners who were convicted of stealing food and faced the threat of being sentenced to jail in case they failed to pay the fine. He donated 80 pairs of football shoes to the young players of his former club Cheetah F.C. in 2021. He donated many items to the orphanage Becky's Foundation in Senya Berekum in Ghana. [3]The Independent [4]Ghanaweb
Awards, Honours, Achievements
Best Player of the FIFA Youth Championship in 2011
FC Porto's Youth Player of the 2010-11 season
Rio Ave's Player of the 2012-13 season
Vitesse Arnhem's Player of the 2013-14 season
Player of the Tournament award of the 2015 Africa Cup of Nations and Goal of the Tournament award for his goal in the Quarterfinal of the tournament
Named in the Team of the Tournament of 2015 and 2017 Africa Cup of Nations
Cyrille Regis Players Award in 2018
Net Worth
His net worth at the time of his death was estimated to be $ 2 million. [5]CelebrityNetWorth
Death
He went missing during the series of earthquakes which hit Turkey on 6 February 2023. His apartment in the Ronesans Rezidans building in the Hatay province collapsed during the earthquake. He was scheduled to fly out of Turkey a few hours before the earthquake hit; however, he decided to stay back after scoring the winning goal in the match on 5 February 2023. On 7 February 2023, Hataspyor's vice president Mustafa Ozat said that he was rescued and admitted to a hospital. On 8 February 2023, Hataspyor's manager Volkan Demirel said that he was still missing. On 14 February 2023, his Turkish agent Nana Sechere said that he was not yet found and only two pairs of shoes were found. On 18 February 2023, his agent confirmed his death at the age of 31, and his body was recovered from the debris of the building. On 19 February 2023, his body was flown from Istanbul, Turkey to Accra, Ghana for burial in his hometown. [6]BBC [7]ESPN [8]The Thaiger
Press Release.#GhanaMFA pic.twitter.com/7WtZHmhpBg

— Ghana MFA (@GhanaMFA) February 19, 2023
Several footballers and teams across the world paid tribute to him and mourned his demise. Former Ghana captain Mohammed Kudus scored a goal for his club in a match and revealed a t-shirt that he was wearing underneath his t-shirt with a message of paying tribute to him.
We are deeply saddened by the news Christian Atsu lost his life in the devastation of the earthquakes that have hit Turkey and Syria.
 
Our thoughts and condolences are with Christian's family and friends and everyone affected by this tragic event. pic.twitter.com/GLqXdd80Xl

— Premier League (@premierleague) February 18, 2023
Facts/Trivia
His childhood idol was Ghana's legendary footballer Abedi Pele.
He was also called Africa's Messi by his fans.
He usually played as a left winger; however, he also played as a left-back and attacking midfielder.
He had multiple tattoos on his body including a football tattoo on his left leg.