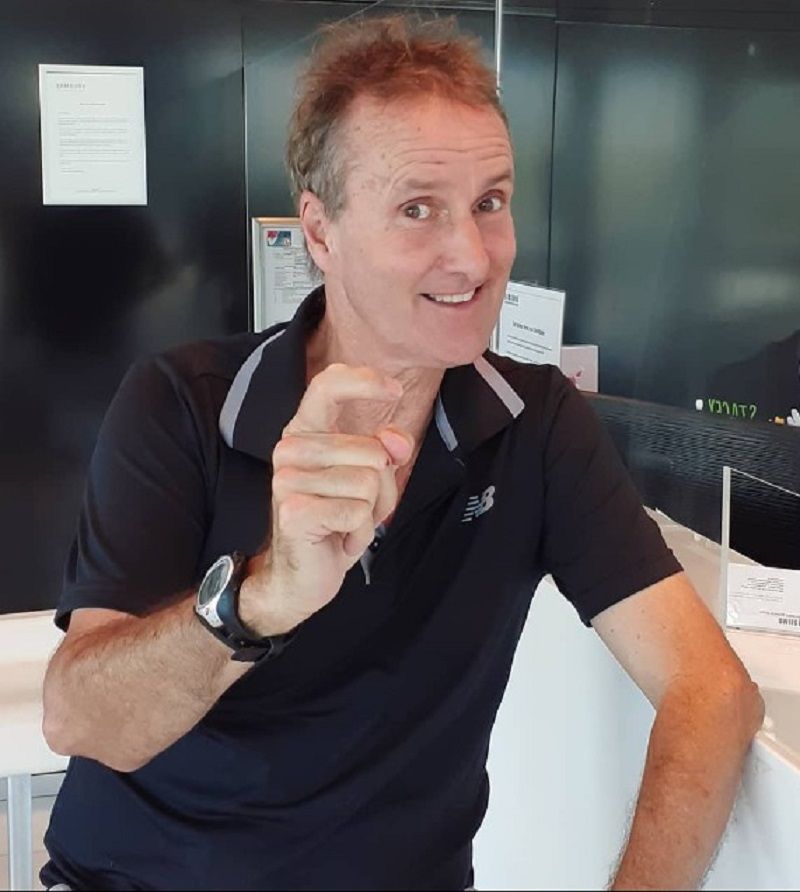 Billy Bowden is a New Zealand cricket umpire who is known for using his dramatic signal style, including the famous "crooked finger of doom" out sign in the matches he used to umpire.
Wiki

/Biography

Brent Fraser Bowden [1]nzherald was born on Thursday, 11 April 1963 (age 60 years; as of 2023) in Henderson, New Zealand. His zodiac sign is Aries. When he was a child, he and his older brother used to play cricket in their backyard. When he was a middle-order batsman and off-spinner, he served as the captain of his high-school cricket team for three years. Following his graduation from school in 1982, he played in four summer cricket seasons in Manchester, where he broke the league's batting record during his second season.
Physical Appearance
Height (approx.): 5′ 9″
Hair Colour: Salt and Pepper
Eye Colour: Black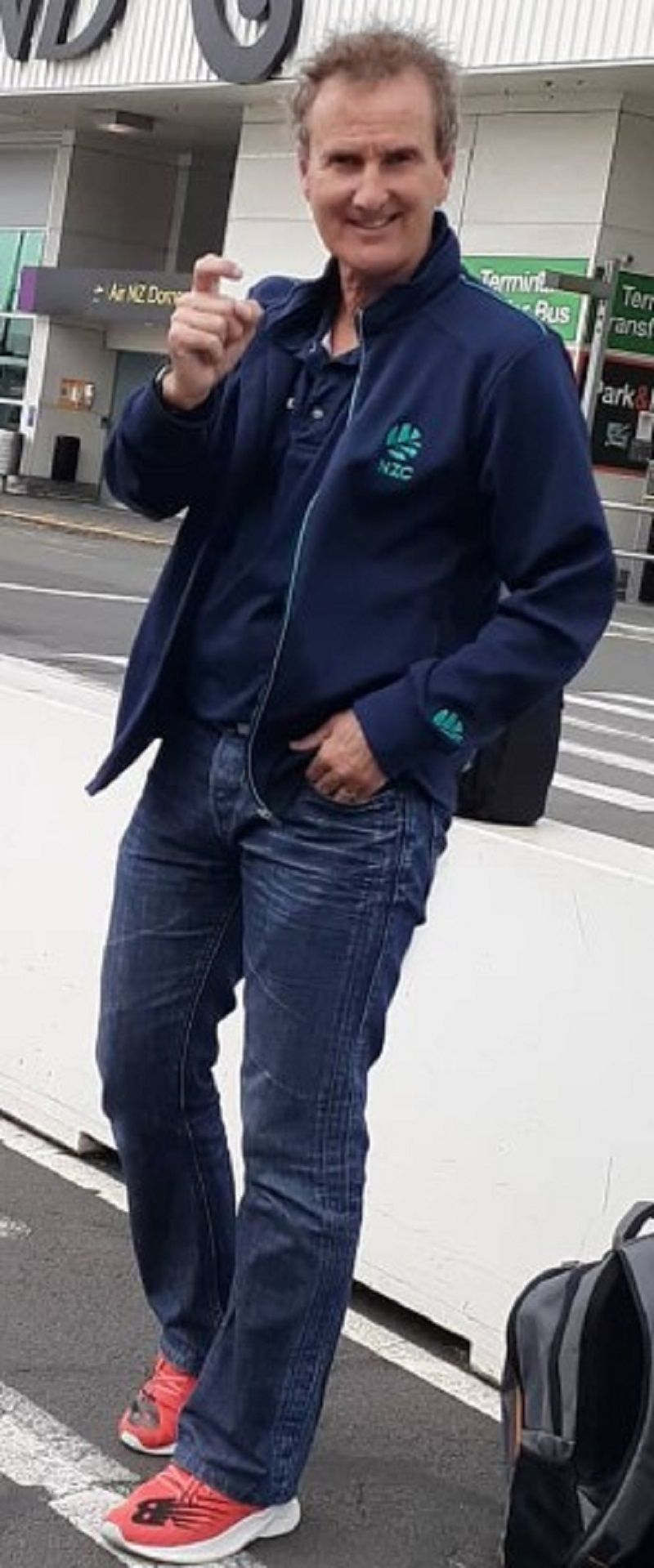 Family
Parents & Siblings
His father's name is Marcus Bowden, who is a church minister. He has an elder brother.
Wife & Children
On 27 May 2006, he married Jenny Bowden, who is a nutritionist.
He has a son, Fraser and a daughter, Brooke from his first wife. He has other two children from his wife Jenny.
Career
Cricket
He began his cricketing journey representing Westlake Boys and later joined the Takapuna Cricket Club. His dream was to don the black cap and represent his country, but his dream broke when he was diagnosed with arthritis at the age of 19. He made his ODI debut on 29 March 1995 against Sri Lanka at Hamilton. He made his Test debut on 11 March 2000 against Australia at Auckland. On 17 February 2005, he made his T20 debut against Australia at Auckland.
Crooked finger of doom
He began his umpiring career around 1989, but due to his rheumatoid arthritis, he faced difficulties straightening his hands, which caused his fingers to swell up. As a result, he developed a unique way of giving players out by using a crooked finger gesture. This earned him the nickname of the "crooked finger of doom." Using a straight index finger raised above his head, the conventional method of signalling a batsman out was too painful for him. To avoid his condition, he would dip his fingers in hot water before each game, but the effects would wear off over time. In addition to his distinctive out gesture, he introduced other unique signals. For instance, he would use a sweeping arm wave to indicate a four and perform a hopping motion with double crooked fingers to indicate a six. His signalling style varied depending on the format of the game, with a more standard approach in Test matches, flashier gestures in ODIs, and an excited one in Twenty20 matches. While his behaviour attracted a significant number of fans, there were also critics. Martin Crowe referred to him as "Bozo the Clown," and one critic argued that the matches were for the fans and players, not the umpire. However, many people came to his defence, acknowledging that his unconventional style was a result of his arthritis and the need to keep his body fluid. Despite the attention-grabbing gestures, he is renowned for his accurate decision-making abilities as an umpire.
Umpire
In his umpiring career, he has umpired in over 259 ODIs, 104 Tests, and 32 T20Is and has also been part of many first-class matches and cricket tournaments. In March 2000, he was given the opportunity to serve as an on-field umpire for his first test match.
In 2002, he was selected to be a part of the Emirates Panel of International Umpires. He also achieved the distinction of becoming the youngest umpire to officiate 100 One-Day Internationals (ODIs) in the same year. In 2003, he was given the opportunity to umpire at the Cricket World Cup held in South Africa, and he was specifically selected as the fourth umpire for the final match between Australia and India. This experience led to his promotion to the prestigious Emirates Elite Panel of ICC Umpires, where he served as a member from 2003 to 2013.
In 2007, he was assigned the role of the fourth umpire in the final of the Cricket World Cup. In 2013, he was named as one of the five umpires selected to officiate during the Ashes series. In 2014, the International Cricket Council (ICC) appointed him as the umpire and match referee for the warm-up and first-round matches in the ICC Cricket World Cup Qualifier 2014 held in New Zealand. He was chosen as one of the twenty umpires to officiate matches during the 2015 Cricket World Cup. On 6 February 2016, he umpired his 200th One Day International match in the game between New Zealand and Australia in Wellington. Until 2016, he was a member of the International Panel of Umpires and Referees. However, he was later demoted to New Zealand's national panel. On 24 December 2020, he umpired the Dream 11 domestic T20 competition opening double-header between Wellington Firebirds and Auckland Aces for both men's and women's teams. In January 2023, he was the umpire in the Super Smash T20 women's competition. In 2023, he was an umpire in the T20 Black Clash game between top-class cricketers and rugby players in Christchurch.
Facts/Trivia
He follows a non-vegetarian diet.
He is known by the nicknames Billy, Captain Hook, and Mr Slow Death.
When he was diagnosed with arthritis, in an interview, he said that it was a condition affecting one in six New Zealanders, with over 700,000 individuals being diagnosed. The arthritis he had affected his wrists, elbows, fingers, and feet, and unfortunately, there was no cure for it. Living with the condition was incredibly challenging, as it felt like walking on broken glass. However, through a careful diet, exercise regimen, and medication, he managed to cope with the ailment for a span of 40 years.
In an interview, he revealed that he grew up in a Christian family, and his father served as a minister for 65 years. He mentioned that having a strong religious background helped him cope with his disease.
In one of the matches, Indian cricketer Suresh Raina copied the gesture of Bowden's finger and raised his finger in unison with him.
He used to appear in commercial advertisements. On many of the posters, he often posed with his famous "crooked finger of doom" out sign.
There were thousands of fans who would stand up with him when he used to do the iconic "crumb-sweeping" wave of the arm to signal four.
In 2005, he made a unique gesture by waving a red card at Australian bowler Glenn McGrath, even though red cards are not used in cricket. The Australian cricketers found his showmanship funny, but in a survey conducted in 2007, Australian cricketers ranked Bowden as the worst Test umpire. Additionally, former New Zealand cricketer Martin Crowe was not impressed with Bowden's style of umpiring.
In 2006, during the Brisbane Ashes test match, Bowden was standing at the square leg fielding position when he was accidentally knocked to the ground by a ball hit by Geraint Jones.
During the 5th Test of the 2006-07 Ashes series, Bowden intervened to stop Paul Collingwood and Shane Warne from engaging in verbal exchanges while Warne was batting and Collingwood was fielding in the slips. Bowden ran in from the square leg to maintain peace. It was noted that during this period, Bowden was going through a difficult phase and his decision-making was not as precise as usual. In an interview, Warne talked about Billy and said,


Billy Bowden is inconsistent, which we saw at Headingley. I think Billy can be very good, but sometimes he gets a bit carried away."
In 2007, he became the eighth umpire to officiate in 100 One-Day International matches.
In 2010, during an Australia-West Indies One-Day International match in Adelaide, he made a unique umpiring move. After Mitchell Johnson took a wicket, he moved across the stumps to allow the batsmen to cross over and then returned to his original position to raise his signature crooked finger to signal him out.
In 2012, during the seventh ODI at The Gabba in Brisbane, an incident took place involving MS Dhoni and the on-field umpires. Michael Hussey was bowled, and Dhoni removed the bails, so the third umpire, Bruce Oxenford, indicated "Out." However, on-field umpire Billy Bowden called Hussey back. This decision angered Dhoni, who expressed his frustration towards the umpires.
In 2016, he was removed from New Zealand Cricket's international panel. Prior to that, he had already faced a similar situation when he was dropped from the International Cricket Council's elite panel in 2013. He made a comeback to the panel in 2014 but was once again removed after umpiring the Test match between the West Indies and England in Barbados in May 2015. However, Bowden continued to umpire and reached the 200th One Day International (ODI) match when New Zealand played against Australia in Wellington in February 2016.
In February 2016, he was part of an ODI match between Australia and New Zealand. During the game's second innings, he dedicated a significant amount of time to support charitable trusts that aimed to raise funds for individuals suffering from arthritis. In his interviews, Bowden expressed gratitude that despite his own battle with arthritis, he could still maintain the ability to walk and communicate like most people.
In an interview, one of the critics commented about him and said,


Umpires have their own characters and their own personalities. We're not clones. We're not paper cut-outs. It would be a boring place if we were all exactly the same. There's no additives when you see me, no preservatives. It's freshly squeezed. What you see is what you get."
In a statement, the Australian media said that they never really liked him and questioned his gestures and said,


Maybe he should think of having a word after an over or during a small break, rather than interrupting the flow."
He is teetotal, but he prefers to drink a South African drink called Amarula.