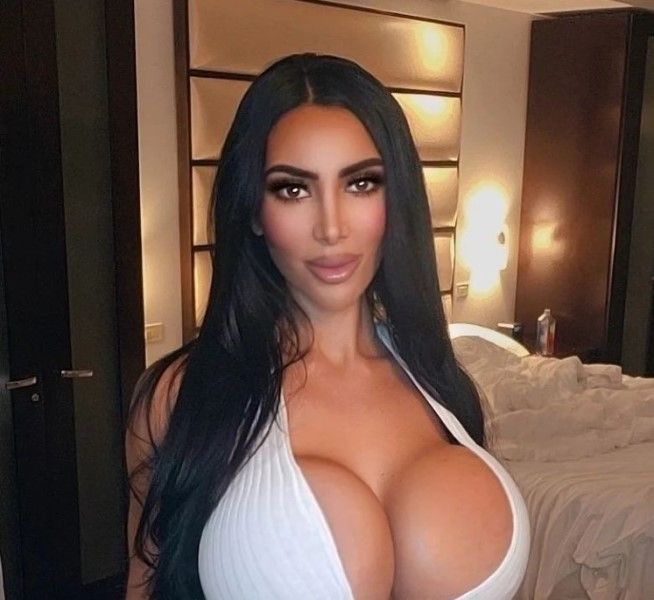 Ashten Gourkani was a social media influencer and an OnlyFans model. She was known for her resemblance to Kim Kardashian. On 20 April 2023, Ashten died of cardiac arrest hours after undergoing a plastic surgery procedure.
Wiki/Biography
Christina Ashten Gourkani was born on Saturday, 22 October 1988 (age 34 years; at the time of death) in California, United States of America. Her zodiac sign is Libra. Soon after completing high school, Ashten pursued a Bachelor's degree in management. Fascinated by acting since childhood, Ashten often participated in various functions and stage plays in her school.
Physical Appearance
Height (approx.): 5′ 5″
Weight (approx.): 56kg
Hair Colour: Black
Eye Colour: Hazal green
Body Measurements (approx.): 43-23-43
Family
She belonged to an Iranian-American family.
Parents & Siblings
Christina Ashten had a brother named Michael Gourkani.
Relationships/Affairs
According to Christina Ashten Gourkani's Facebook account, she was engaged. [1]Facebook – Christina Ashten Gourkani
Husband
Christina Ashten was unmarried.
Career
Christina Ashten started her career as a fitness model. She often shared her photographs on various social media platforms. Later, due to her resemblance with Kim Kardashian, she earned popularity on social media. Ashten, during an interview, recalled about her teenage days and said she was often praised by people for her resemblance to Kim Kardarshian. Christina Ashten said,
Since my late teenage years, people have been telling me that I bear a striking resemblance to Kim Kardashian."
Later, she was hired by a talent agency to do stunt work  for Kim Kardashian, involving appearances at events and other concerts.
Christina Ashten Plastic Surgeries
According to a source, Christina Ashten had spent more than 40 thousand dollars to become like Kim Kardarshian. The various surgeries she has undergone, including breast surgery and buttock lifts, are in addition to a series of treatments, such as fillers, Botox and other cosmetic procedures. Her breadt enlargement surgery cost her $14,000, bringing her breast size to 34E. The same amount of money was invested for a rhinoplasty, a plastic surgery for nose. In an interview, she talked about what influenced her to undergo various plastic surgeries and said,
I took this as an opportunity to pursue my own look, which was bigger boobs and a bigger butt, going beyond what Kim has done." [2]Marca
Death
On 20 April 2023, Christina Ashten passed away in a hospital while she was recovering from a plastic surgery; she died of a heart attack hours after the surgery. The news of her demise was shared by Christina Ashten Gourkani's brother, Mike Gourkani, after he started a GoFundMe page with an intention to raise money for her funeral
It is with deep sorrow and an emensly heavy broken heart that we have to share the most shattering, unfortunate and unexpected passing of our beautiful beloved daughter and sister Christina Ashten Gourkani.In the early morning hours at approximately 4:31am on 4/20/2023 our family received a tragic phone call from a family member who was frantically screaming and crying histaricaly on the other end of the line….Ashten is dying…Ashten is dying…A phone call that instantly shattered our world and will forever haunt our family for the rest of our lives. After arriving at the hospital shortly after the phone call our family continued living a nightmare as we were informed that her health and wellbeing had continued to decline in a downward spiral for the worse after suffering from a cardiac arrest. Her sudden and tragic passing is currently being investigated as a homicide related to medical procedure that took a turn for the worse. For the privacy of Christina Ashten, our family and the investigation no other details will be shared at this time. If you knew Ashten you knew that everyone mattered to her. She was such a caring and loving free spirit that always took the time to bring a smile to anyone's face she crossed paths with. She was the kind of person that would kneel down and talk to children at eye level, she searched for the lonely person in the corner and made them feel special as she has such a gift of connecting with people."
Facts/Trivia
In an interview, Christina Ashten said her family and Kim Kardarshian's family came from a similar enthinic backgrounds. Further, in the same interview, Ashten talked about her resemblance with Kardarshian and said,


It's a comparison I hear almost every day when I'm out in public. And the truth is, if you look at our baby or teen pictures, we share many similarities. Our parents also come from similar ethnic backgrounds, which could explain our resemblance."

She followed a non-vegetarian diet.
She was often spotted consuming alcohol on various occasions.
In an interview, Christina said that she underwent various plastic surgeries to look different and not like Kim Kardarshian. She said,


So, the money I spend on maintaining my looks or achieving my look is not to look like Kim but to look different."

Christina had more than 632K followers on her Instagram and 202K followers on Twitter. She had more than 7.5K followers on TikTok