Arvind Trivedi was an Indian actor who was best known for portraying 'Ravan' in Ramanand Sagar's epic television series 'Ramayan;' an Indian mythological drama that used to create a lockdown-type situation in India when it aired on Doordarshan between 9 am and 10 am in the '80s.
Wiki/Biography
Arvind Trivedi was born on Tuesday, 8 November 1938 (age 82 years; at the time of death) in Ujjain, British India. [1]Dainik Bhaskar Since his childhood, he was passionate about acting; as his elder brother was also a theatre artist. Trivedi's family has its roots in Kukadia Village near Idar, Gujarat. When his family moved to Ujjain, his father had a paralysis attack. Thereafter, the Trivedi family settled in Indore, Madhya Pradesh.
Family & Caste
Arvind Trivedi belonged to a Gujarati family.
Parents & Siblings
His father was a mill worker who died after a paralysis attack when Arvind was still a child. Arvind had three siblings; two elder brothers Bhalchandra (educationist) and Upendra Trivedi (actor) and a sister. His elder brother, Upendra Tripathi was a prolific Gujarati actor who is well known as "Abhinay Samrat" for his excellent performance in the Gujarati play "Abhinay Samrat." Upendra Trivedi died on 4 January 2015.
Wife & Children
Arvind Trivedi got married to Nalini on Saturday, 4 June 1966. He had three daughters with Nalini.
Awards & Honours
The Government of Gujarat had bestowed him with the Best Actor Award seven times for his performance in Gujarati films.
Career
Acting
Trivedi worked in more than 250 films, including Gujarati and Hindi films, and many television serials. Most of his films and television series had mythological or social issues-related themes. Before entering the film and television industry, he had done many Gujarati plays. In 1971, he made his debut in the Hindi film "Paraya Dhan."
In the same year, he made his Gujarati debut with the film Jesal Toral.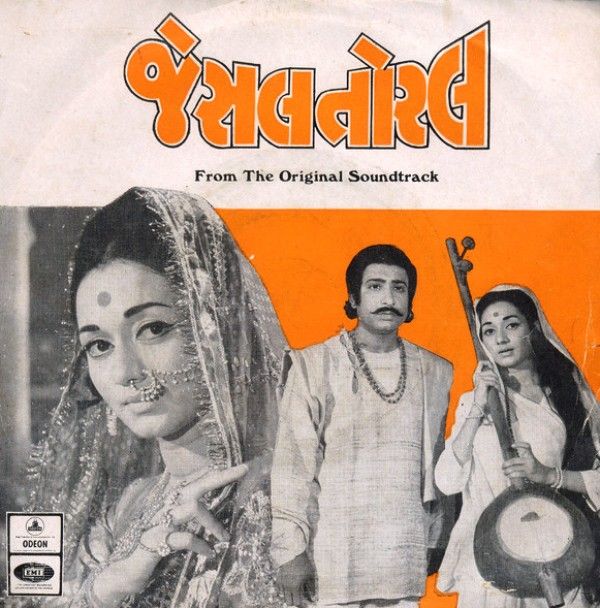 In 1987, he made his television debut with Ramanand Sagar's epic television series 'Ramayan' in which he portrayed Ravan.
He played the role of Ravan so passionately that he is still applauded for his intense acting skills.
Besides Ramayan, he also appeared in many other popular television series, including Vikram Aur Betal (1988) in which he played the role of "Yogi" and Brahmrishi Vishwamitra (1991) in which he played the role of "Trishanku." Trivedi's last appearance was in the Gujarati film 'Desh Re Joya Dada Pardesh Joya' (1998) in which he played "Dadaji."
Politics
After the success of Ramayan, Trivedi was inducted into the Bharatiya Janata Party, and in 1991, he was elected to the Lok Sabha from the Sabarkantha Constituency in Gujarat on a BJP ticket where he served as a Member of Parliament from 1991 to 1996.
Death
After prolonged age-related ailments, he passed away on 5 October 2021, due to a cardiac arrest in Mumbai followed by multiple organs failure. [2]The Indian Express
Facts/Trivia
Before Ramayan, Trivedi had done many Gujarati films and a few Hindi films.
Arvind was inspired by his elder brother, Upendra Trivedi, who was a prolific Gujarati actor, to make a career in acting.
Arvind's elder brother, Upendra was also a politician and had fought elections in 1985 and 1990, but unlike Arvind who fought the elections on a BJP ticket, he fought on a Congress ticket.
Arvind had actually gone for the audition of the role of Kevat (boatman) in Ramanand Sagar's Ramayan and was eventually selected for the role of Ravan. While revealing the fact during an interview, he said,


I had gone to give the audition for Kevat's role. I was the last one to be called for the audition when Ramanand Sagar handed over to me a script. After reading the script, I had barely walked a few steps that Ramanand Sagar exclaimed: I have found my Lankesh." [3]Amar Ujala
In common perception, Ravan's character is considered a negative one, but to Arvind, it's not like that; as he has always received due respect for portraying Ravan. He says,


Whenever I attend any program or event, I see how much people love Ravan. They have a sacred respect for the character. Ravan is, in fact, considered a supreme intellectual who was a person of ethics and principles."
Ravan is the only antagonist role that Arvind played in his acting career; he played mostly positive roles in his films and television serials. [4]

Dainik Bhaskar
After Ramayan, Arvind was mostly identified as Ravan in his locality. While talking about it in an interview, he said,


After Ramayan, I was no more Arvind Trivedi, rather I had become Lankesh for the people. Even my children were called Ravan's children and my wife was recognised as Mandodari (Ravan's wife). The day Ravan was killed, people mourned in my locality." [5]Amar Ujala
In 2002, when Vijay Anand (the then Chairman of CBFC) put his papers, Arvind Trivedi was appointed as the acting chairman of the Central Board for Film Certification (CBFC).
After taking retirement from acting, Arvind started doing social work in association with many social organizations.
Sunil Lahri, who played Laxman in Ramayan, was very close to Arvind Trivedi.
The year 2020 took him down memory lane when Ramanand Sagar's Ramayan was re-telecast on Doordarshan in March after nearly 32 years of its original telecast during the '80s. The serial was re-launched amid the outbreak of the Corona pandemic when there was a nationwide lockdown.