Ami Denborg is a Swedish woman and the sister of Anni Dewani. Ami Denborg is known for being the vocal of her family members after the death of Anni Dewani who was murdered on her honeymoon when the taxi in which Anni and her new husband Shrien Dewani were travelling in South Africa on 13 November 2010.
Wiki/Biography
Ami Denborg was born in 1977 (age 44 years; as of 2021) in Mariestad, Sweden.
Physical Appearance
Hair Colour: Light Brown
Eye Colour: Light Brown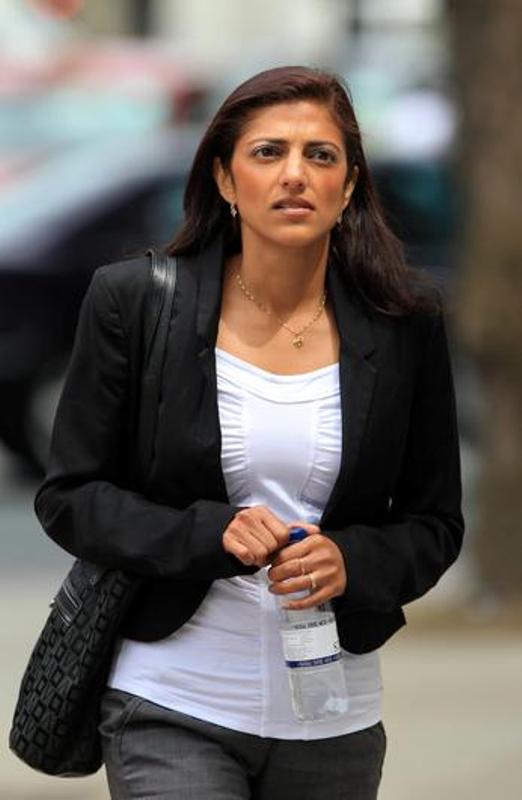 Family
Parents & Siblings
Her father's name is Vinod Hindocha, and he is an electrical engineer in Sweden. Her mother's name is Nilam Hindocha. She has two siblings named Anish Hindocha and Anni Dewani. Anni died on 13 November 2010.
Husband & Children
Her husband's name is Henning Denborg. The couple has two children named Alicia and William.
Early Years
Ami Denborg was born in Mariestad, Sweden. In her childhood, she was a quiet child. She is the elder sister of Anni Dewani. After her marriage, she started living in Stockholm in Sweden along with her husband, a son, and a daughter.
Statements in Media after the Death of Anni Dewani
After Shrien Dewani was dragged by the Capetown police in the Anni Dewani murder case, the family members of Anni Dewani and all media houses started doubting Shrien Dewani. Soon, Ami Denborg became the voice of her deceased sister Anni Dewani and Ami's family members during the court trials of Shrien Dewani. Once, Ami Denborg revealed in a media conversation that before three weeks of Anni's marriage in October 2010, Anni called Ami Denborg and said that it was not working well in the relationship of Anni and Shrien, and Anni had second thoughts for the marriage.
She called me, I talked to her a lot that evening. She was saying a lot of things. 'It's not working well', and things like that. I thought she was just stressed out. Looking back, I should have told her 'All right, forget it, I'll support you, break this off.' Maybe she would have been alive today."
Shrien Dewani was cleared by the Capetown court in 2014 in Anni's murder case. Ami Denborg and her family members were devastated with the decision and claimed in a conversation with a media house that they would never ever find out that what happened to Anni and this truth would haunt them for the rest of their life. She uttered,
I lost my sister and all I want to know is what happened to her. I will never ever find out the truth and I don't know how to deal with it." Will be haunted for the rest of life."
Ami Denborg further recalled the nature of Shrien Dewani before getting married to Anni. Ami stated that he was a charming and nice man who always liked to joke around. She Said,
He has enormous charm. He was a really nice guy and liked to joke around a lot."
Ami further remembered that Anni loved Shrien very much. She was very excited before her marriage. Anni used to say that she got butterflies in her stomach when Shrien Dewani used to call her before their marriage. She told,
They laughed together a lot. I think that was what Anni first liked about him."
Facts/Trivia
Ami Denborg and Anish Hindocha requested the Capetown court through a video on YouTube not to stop the Anni Dewani murder case and cross-examine Shrien Dewani under the murder accusations.
In November 2021, a documentary based on the Anni murder case was picturised and released on the online platform Amazon Prime Video.