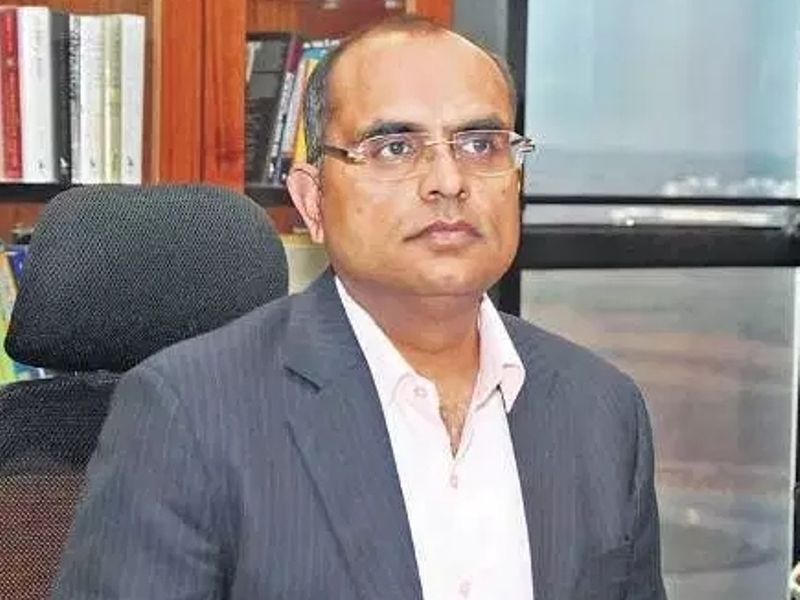 Aman Kumar Singh is a former Indian Revenue Service Officer. He held several significant positions in the Chhattisgarh government under the leadership of Chief Minister Raman Singh for over 14 years. As the principal secretary to the chief minister, he wielded considerable bureaucratic power during his tenure. In February 2020, he was booked by the Economic Offences Wing (EOW) of Chhattisgarh for owning disproportionate assets.
Wiki/Biography
Aman Kumar Singh was born in 1969 (age 54 years; as of 2023). He pursued a Bachelor of Engineering (1986-1990) at Maulana Azad National Institute of Technology (MANIT) in Bhopal, Madhya Pradesh. He received a Master of Arts degree (1990-1992) in Sociology from Barkatullah University, Bhopal. [1]Aman Kumar Singh – LinkedIn
Physical Appearance
Height (approx.): 5′ 7″
Hair Colour: Salt & Pepper (Semi Bald)
Eye Colour: Black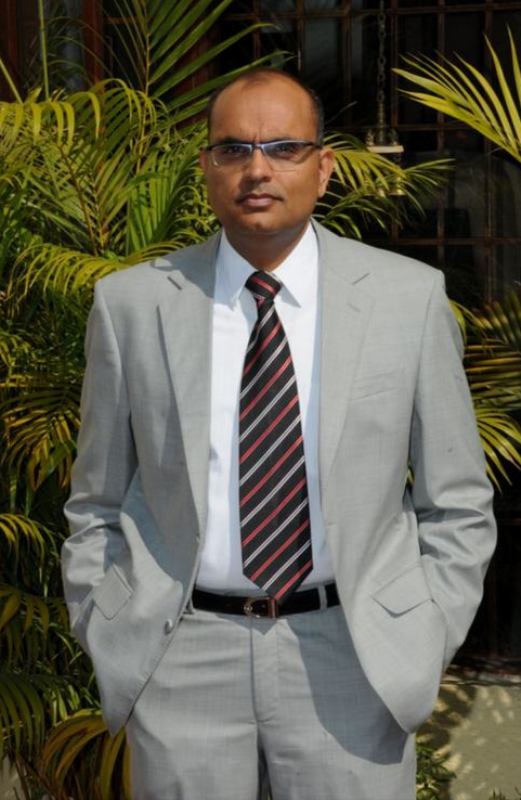 Family
Parents & Siblings
His father's name is Yadu Nath Singh (deceased). Aman Kumar has two brothers named Aseem Singh and Arun Singh; Aseem serves as the director of three companies including 'Power Infrastructure & Logistic Services Private Limited,' 'Powerauto Dealers Private Limited,' and 'Y. N. Singh Memorial Foundation,' while Arun serves as the designated partner of 'Vyas Mines And Minerals LLP' and 'Samay Multitrade (India) LLP' and the director of Y. N. Singh Memorial Foundation.
Wife
Aman Kumar is married to Yasmeen Singh, a former consultant to the Government of Chhattisgarh. She held contractual positions as the Director of the Communication and Capacity Development Unit (CCDU) in the Public Health Engineering Department from 14 November 2005 to 31 March 2015 and as the Director of ICE and Capacity Building within the Department of Panchayat & Rural Development from 1 April 2015 to 10 December 2018 for the Government of Chhattisgarh.
Career
Civil Servant
Aman Kumar Singh became an Indian Revenue Service officer in 1995 and was sent to Raipur, Chhattisgarh on a deputation. He resigned from his position in 2004.
Government of Chhattisgarh 
In April 2004, Aman Kumar was appointed as the Joint Secretary to Chief Minister Raman Singh under the Ministry of Electronics and Information Technology. He served in this position till March 2009. Aman Kumar Singh was promoted to the position of Secretary in April 2009 under the Ministry of Electronics and Information Technology of the Department of Energy, which he served until December 2013. He served in the position of principal secretary to the chief minister under the Ministry of Electronics and Information Technology and the Department of Housing and Environment from December 2013 to December 2018.
Chief Executive Officer (CEO)
In April 2004, Aman Singh joined the Chhattisgarh Infotech Promotion Society as the Chief Executive Officer (CEO) and served the post till March 2009. Aman Singh became the CEO of the Chhattisgarh State Renewable Energy Development Agency (CREDA) in April 2009; he served in the position until March 2013.
Director 
He served as the director of the boards of four Chhattisgarh State Power companies, i.e., Genco, Transco, Discom, and Holding from April 2009 to April 2016.
Board of Governors
Aman Kumar Singh served as a member of the board of governors at the Indian Institute of Technology Kanpur (IIT Kanpur) from April 2009 to December 2013. He became a member of the board of governors at the Indian Institute of Technology Indore (IIT Indore) in July 2013, and he remained in the position till December 2018.
Chairman 
Aman Kumar served as the chairman of Nava Raipur Atal Nagar Vikas Pradhikaran or Nava Raipur Atal Nagar Development Authority and Chhattisgarh Environment Conservation Board in Raipur from April 2016 to December 2018.
RattanIndia Power Limited (RPL)
Aman joined RattanIndia Power Limited in May 2019 in New Delhi as a CEO, a position he served until November 2020 following which he was appointed as the senior advisor to the board.
Adani Group
Aman Kumar Singh became the Corporate Brand Custodian and Corporate Affairs head of the Adani Group in November of 2022. After the Adani Group acquired NDTV, he was appointed as one of the directors of the board of the news broadcaster; however, on 9 March 2023, he resigned from his position as an additional non-executive independent director of the company. According to the company's stock exchange filing, his resignation came into effect on 1 April 2023 after business hours. [2]Mint
Controversy
Legal Battle for Disproportionate Assets
In February 2020, Singh and his wife, Yasmeen Singh, were accused of having disproportionate assets and an FIR was registered against them by the Economic Offences Wing (EOW) of Chhattisgarh. Aman Kumar Singh, while serving the Government of Chhattisgarh, established the Y. N. Singh Memorial Foundation (Trust) and allegedly used the foundation for money laundering and to invest illicit funds obtained during his time in Chhattisgarh. Aman, along with his brothers Aseem Singh and Arun Singh, held a third of the foundation's shares. As per accusations, Aman received large sums of money in connection with the Naya Raipur Project and the construction of a cricket stadium, preferring to accept these funds through Dubai in his offshore bank accounts. He is said to have amassed a monthly total of Rs. 10 crores in extortion money from various sources including police, excise, and corporations. This money was allegedly funnelled to other states of India to finance his brothers' companies. Additionally, it has been claimed that Aman and his family possess vast amounts of unaccounted-for land in Chhattisgarh, Madhya Pradesh, Karnataka, Delhi, Maharashtra, and abroad. He is also said to have made significant investments in major projects such as in Saudi Arabia's 'NEOM' and Tunisia Economic City. Aman Kumar Singh reportedly acquired apartments in Burj Khalifa, Dubai. These properties are said to have been purchased under the name of George Henry, further adding to the list of allegations against him. Subsequent to his resignation from the government service, Aman Kumar Singh joined RattanIndia Power. Despite the company's financial insolvency, he withdrew an annual salary of Rs. 6 crores, which raised questions about the company's ability to make such substantial payments. Aman Kumar Singh is also alleged to have guaranteed payments to major media outlets including the India Today Group, Times Now Group, and Republic in exchange for advertisements. It is further claimed that he accumulated disproportionate assets exceeding Rs. 2,500 crores, which appear to be inconsistent with his lawful sources of income. Aman's wife, Yasmeen, allegedly attended various dance events across India and abroad under the pretext of being on government duty. She is accused of buying land worth crores of rupees in prime locations including Mandir Hasod, Chhattisgarh under the false name Bindu Kumari Omanna Amma. Furthermore, she is suspected of having connections with several terrorist organizations and coordinating with them in various capacities. Aman Kumar Singh was implicated in numerous scams and allegedly engaged in various fraudulent and suspicious transactions related to illegal activities. For instance, approximately Rs. 30 crores were transferred to Hong Kong under the guise of payments for mining machinery that was never imported. Around Rs. 8 crores were sent to Dubai Feldspar but the funds were instead deposited into Yasmeen Singh's account. Furthermore, more than a thousand acres of land from KRIBHCO, a central government company owned by the Ministry of Cooperation of the Government of India, was leased to the Y. N. Singh Memorial Foundation Trust. Several benami properties in Bhopal, Mandideep, and Raisen were also transferred to this trust, raising further questions about the legitimacy of Aman Kumar Singh's dealings. According to the FIR, Rs.1,01,83,869 was deposited by 'Cargill India Private Limited' between April 2013 to July 2016 and an amount of Rs.75,55,058 was deposited by 'Courtesan Consulting Private Limited' between October 2018 to November 2019 in the bank account of Aman Kumar Singh. Although the High Court initially dismissed the FIR, the Supreme Court overturned this decision in 2023, stating that corruption case FIRs should not be quashed by High Courts during the investigation stage, even if it is suspected that the case was registered by a new government against officers of the previous government. Following the Supreme Court's ruling, Aman Singh presented himself to the EOW on 6 March 2023; however, a week later, his request for anticipatory bail was denied by an additional district and sessions judge court in Raipur. [3]The Hindu [4]Verdictum
Awards & Honours
In 2015, he was conferred with National Energy Conservation Award and National Award for e-Governance by the Government of India.
Salary/Income
Aman Kumar Singh withdrew a salary of Rs. 6 crores as Senior Advisor at RattanIndia Power Limited. [5]Verdictum
Facts/Trivia
According to the 2013 BoI Power List, Aman Kumar Singh was India's 5th most powerful bureaucrat.
He is considered to be the longest-serving official in any chief minister's secretariat.