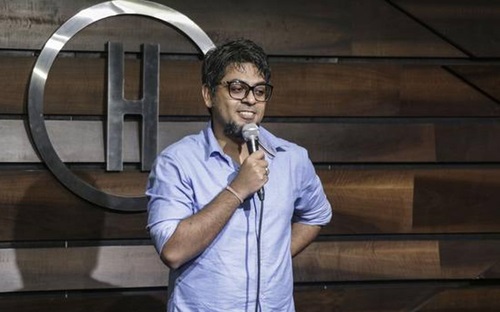 Abijit Ganguly is an Indian stand-up comedian, freelance writer, and YouTuber who is known for his stand-up sets that are inspired by the daily events of his life, his married life with occasional self-deprecation, and political satire. Abijit Ganguly is among the very few bi-lingual comedians who perform in both Hindi and English.
Wiki/Biography
Abijit Ganguly was born on 5 September and hails from Bengaluru, India. His zodiac sign is Virgo. He completed his schooling at The Mother's International School, and he went on to pursue a Bachelor of Business Economics at Delhi University (2005-2008). He then pursued his master's degree in International Business at the Delhi School of Economics, University of Delhi (2010-2012).
Physical Appearance
Height (approx.): 5′ 9″
Eye Colour: Black
Hair Colour: Black
Family & Caste
Abijit Ganguly belongs to a Bengali family who lived in Delhi. [1]Insider
Parents & Siblings
Abijit Ganguly's father's name is Rama Prasad Ganguly, and his mother's name is Shefali Ganguly. He has an elder brother, Aidityo Ganguly.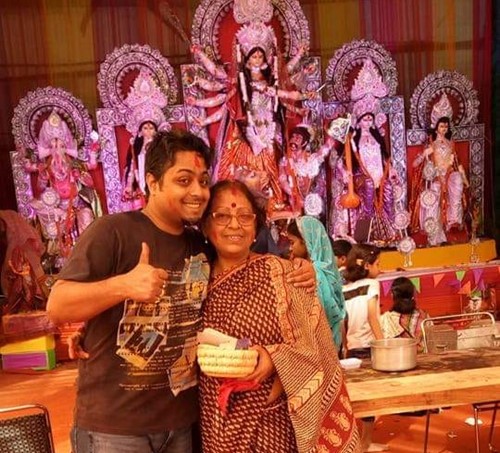 Wife & Children
Abijit Ganguly got married to Nidhi Shah on 15 February 2016. She is an artist.
Career
Corporate Sector
After completing his master's degree in International Business in 2012, he started working as a business analyst with Deloitte India.
As a comedian
Abijit made his first appearance as a comedian at an open mic in 2010 in Delhi. The event was organized by the comedy collective Cheese Monkey Mafia. His content was appreciated by the people, and he got more shows at pubs, bars, and corporate events. In the early days, he started off with his comedy sets as a part-time gig. However, after 2014, he started comedy as a full-time profession. After performing at several cafes and bars, he joined Canvas Comedy Club, and That Comedy Club in Banglore. He has done shows in different cities like Mumbai, Delhi, Kolkata, Chandigarh, Nagpur, etc. Apart from India, Abijit has performed in Dubai, Australia, Nepal, and Tanzania.
Awards
Abijit received the Iconic Achievers Award for 'Most Promising Stand-up Comedian of the Year' in 2019.
Controversy
In 2017, Abijit Ganguly had a difference of opinion with Kapil Sharma and accused him of plagiarism. The accusations were made on the basis that Kapil Sharma used one of Abijit's jokes in the 100th episode of his show The Kapil Sharma Show. The news was not well received by Kapil Sharma's fans, and they abused Abijit Ganguly on various social media platforms. In response, Abijit released a video on his YouTube channel and mocked Kapil Sharma's fans for abusing him. [2]Mid-Day
Facts/Trivia
Abijit Ganguly often consumes alcohol.
Abijit came across the stand-up comedy scene when he was pursuing his master's degree during which he attended an event at the Indian Habitat Centre, Delhi. During an interview, he said,


I used to attend a lot of theatre at the India Habitat Centre, one day I accidentally saw the performance of Abish Mathew and I was blown away. I enjoyed the show so much that I mailed the organiser of the show asking if I could try my luck at it. Surprisingly, he wrote back inviting me for an open mic, and that is how the journey began,"
He first started showcasing his stand-up shows on YouTube. Abijit started uploading small sets of his shows on his YouTube channel. On 27 November 2014, he uploaded his first video 'Indian Mid Twenties Issue, Parents & Marriage' on YouTube.
Abijit has done more than 1000 shows, starting from small cafes to doing tours of different countries and performing individual sets. In conversation with The Hindu, Abijit talked about how he improved his content for different shows. He said-


Getting famous is just the first step. Once you have established yourself there is the constant urge to keep getting better . If I should look back at a video I uploaded three years ago and do not feel I need to improve on it, then I am not honing my skills. And the day you stop getting better at your art is the day you have lost it,"
Abijit Ganguly was invited as a TEDx speaker at the Indian Institute of Technology, Delhi (IIT Delhi) in 2016, and TEDx RGNUL in 2017 where he spoke about how certain 'out of the box' life decisions can change a person's life for good. He also shared his experiences in the comedy industry and talked about things and life events that inspire him to write new content for his sets.
During the COVID-19 pandemic, like many comedians, Abijit Ganguly also started hosting online sessions of stand-up shows using Zoom video calls. Along with the shows, Abijit also started a series 'The Kaafi Random Quiz' for his YouTube channel. On this, he invites his friends through a Zoom video and asks them random questions about food, places, cultures, etc. He also has a playlist titled 'Abijit Mann Ki Baat' where he posts his rants.