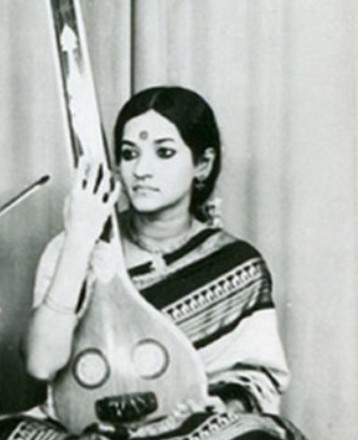 Viji Subramaniam (15 August 1952 – 10 February 1995) was an Indian musician. She was skilled in World, Indian classical, and film score genres of music. She is known for being the first wife of the veteran Indian musician and violinist Dr L. Subramaniam.
Wiki/Biography
Viji Subramaniam was born Vijayashree Shankar on Friday, 15 August 1952 (age 46 years; at the time of death) in Madras, India. [1]LA Times Her zodiac sign was Cancer. Soon after graduating, she joined the California Institute of the Arts to pursue a master's degree in music. [2]LA Times Her mother and uncle were well-versed in Indian classical music, and they began training Vijayashree Shankar in music when she was a very young. She was brought up in Bombay.
Physical Appearance
Hair Colour: Black

Eye Colour: Black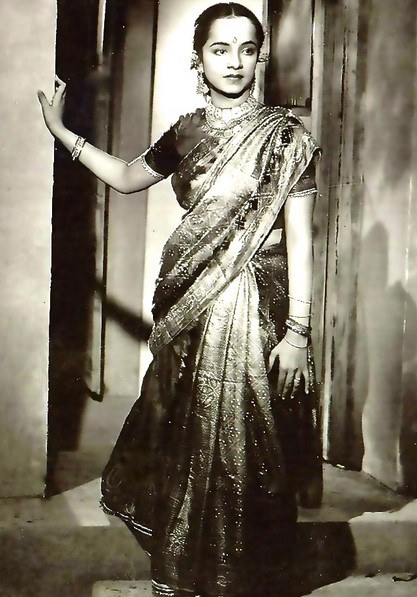 Family
Parents & Siblings
Her father's name is Rajendra Shankar, and he was the elder brother of Indian sitarist Ravi Shankar. Her mother's name is Lakshmi Shankar, and she was a Hindustani vocalist.
Husband & Children
In 1976, Viji Shankar got married to Dr L Subramaniam who is an Indian musician.
According to some media sources, in 1974, Viji Subramaniam and Dr L Subramaniam participated in the Music Festival from India, which was organised in London. During this event, they first met each other. After two years, they tied knot in Bombay. The couple has four children. Their sons Dr Narayana Subramaniam and Ambi Subramaniam are musicians.
Her daughters Gingger Shankar and Bindu Subramaniam are popular Indian musicians.
Caste
She belonged to the Brahmin community. [3]LA Times
Career
Musical Shows
At a very young age, Viji Subramaniam started participating in almost every musical event with her mother. During these musical shows, her mother used to sing while Viji played the tambura. Apart from being a versatile tambura player, Viji was also a proficient singer. In the 1970s, she began attending international live musical shows. She often accompanied the sitarist Shankar and Ustad Alla Rakha in public performances and used to play tambura with them.
In 1974, Viji Subramaniam, along with her aunt, Kamala Chakravarty, and mother, Lakshmi Shankar, attended Shankar's Music Festival from India, which was organised in collaboration with the English musician and singer-songwriter, George Harrison.
She began lending her voice to the Music Festival from India in 1976 when she sang the songs for its studio album, which was produced by Harrison. At the end of 1974, this album was recorded at Friar Park mansion in England.
Films
In 1988, Viji Subramaniam lent her voice to many songs in the film Salaam Bombay. In the same year, this film was honoured with the Cannes Film Festival Audience Award and the Academy Award for Best Foreign Language Film. In 1991, she lent her voice to various popular songs in the film Mississippi Masala starring Indian actors Sarita Choudhary and Denzel Washington in lead roles.
Co-founder at the Lakshminarayana Global Music Festival (LGMF) 
Viji Subramaniam, along with her husband, L Subramaniam founded the Lakshminarayana Global Music Festival (LGMF) in 1992 in memory of her later father-in-law for his immense contribution to Indian classical music. The main motive behind the launching of this music festival was to unite well-known Indian and international artists on the same platform. This festival includes the organisation of many music events in different cities all across the world including India, Norway, Denmark, Sweden, the United States, China, Japan, Cuba, Senegal, Iran, and Baluchistan. Several global artists and instrumentalists are associated with this festival for regular musical shows all around the world. These artists include Yehudi Menuhin, Bismillah Khan, Allah Rakha, Kishan Maharaj, Arve Tellefsen, Malavika Sarukkai, and Christian Eggen.
Award
In 1972, Viji Subramaniam earned the All India Radio "President of India" medal for her excellence in singing on Indian radio and television.
Death
On 10 February 1995, she died from cancer in Los Angeles, the United States. [4]The Times of India
Facts/Trivia
In 1997, Ravi Shankar, the noted Indian musician wrote in his autobiography that Viji Subramaniam's voice was sweet and lovely.
Reportedly, Viji Subramaniam's favourite hobby was cooking South Indian food for her family. She used to cook Parmigiana for her husband who likes eating it often. It was stated in many media sources that she was proficient in preparing Mexican, Chinese and Italian cuisines. The report stated,


Occasionally she branches out into other cuisines–Mexican, Chinese and Italian, for instance. Eggplant Parmigiana is one of her husband's favorite dishes. And she makes enchiladas filled with cheese, olives and mushrooms."
Soon after her marriage to L Subramaniam, she stood with him to propagate the concept of Global Music all across the world. According to them, this would reduce the dominance of Western music and let all other forms of music including Irish, Swedish, Danish, Chinese, African, Japanese, and Iranian flourish across the globe.
She moved to Los Angeles from India in the early 1990s and quit her career in music for the sake of her husband and four children. She died in February 1995 after suffering from cancer.
In 2006, her vocal performance was introduced in a documentary film 'Violin from the Heart,' which was based on the life of L Subramaniam. This short film was made by the French director Jean Henri Meunier.
Her daughter, Gingger Shankar is considered one of the most influential Los Angeles-based violinists and composers across the world. According to Gingger Shankar, she is blessed with diverse musical training from her mother. Once, in an interview with a media house, Gingger Shankar remembered her childhood days and said that when she was a child, Gingger accompanied her mother at various classical concerts and used to listen to rock music together at home. Gingger Shankar said,


We'd go to classical concerts and listen to rock music on the way back home. She was a very open-minded person and because of that I was able to soak up so much."
Her two other children, Bindu Subramaniam and Ambi Subramaniam were spotted performing a live music show at the 22nd staging of LGMF between December 2013 and January 2014. This event was a part of a six-city Indian tour.
Kavita Krishnamurthy, the second wife of L Subramaniam, once, disclosed in a media conversation that she attended one of the wedding ceremonies of Viji Subramaniam and L Subramaniam. Kavita said,


I was in St Xaviers and she was a year senior to me in Elphinston College. We shared our passion for music. It was because of a common friend that we met. My friend was invited to Viji's wedding and I also went along for the haldi ceremony and thereafter, for the reception too. All I knew was that Viji was marrying a South Indian musician. Later on, I heard that she was going off to live in America."