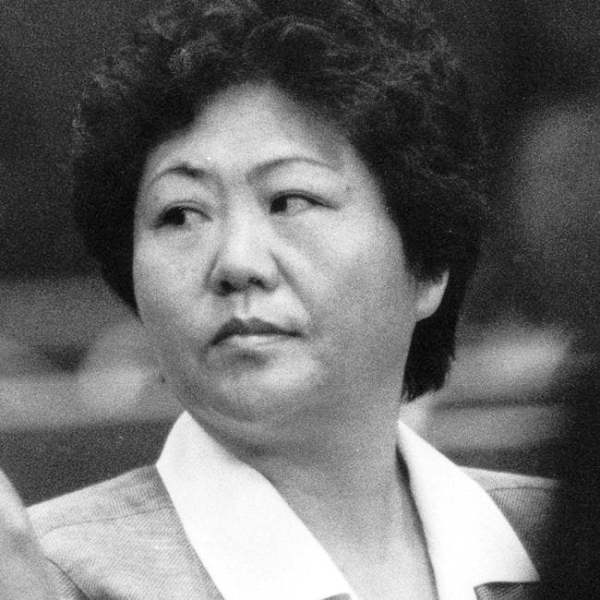 Soon Ja Du is a Korean woman who co-owned the Empire Liquor Store in Vermont Vista, Los Angeles. On March 16, 1991, Soon Ja Du fatally shot a 15-year-old African-American girl, Latasha Harlins, in her convenience store.
Wiki/Biography
Soon Ja Du was born on Saturday, December 27, 1941 (age 79 years; as of 2020), in North Chungcheong Province, South Korea. Soon Ja Du and her family migrated to Los Angeles in 1976 when she was 35 years old. She graduated from a university in Seoul, South Korea, where she studied literature.
Family & Ethnicity
Soon Ja Du follows Christianity. Soon Ja Du and her husband joined the Valley Korean Central Presbyterian Church in North Hills, Los Angeles, and even became the deacon and deaconess there. [1]The Contested Murder of Latasha Harlins
Parents & Siblings
Her father was a doctor, and her mother was a nurse.
Relationships, Husband & Children
On Monday, December 15, 1958, Soon Ja Du got married to Billy Heung Ki Du. The couple has three children; two sons, Joseph and Michel, and a daughter, Sandy, who was a theological student at Biola University in 1991.
Career
Soon Ja Du started off working as a couch assembler, and then, turned into a crotchetier in a garment factory, St. John Knits. In 1981, Soon Ja Du and her husband, Billy Heung Ki Du, purchased a convenience store, Empire Liquor Store, in San Fernando Valley, Los Angeles.
The killing of Latasha Harlins
On the morning of Saturday, March 16, 1991, Soon Ja Du shot Latasha Harlins, a 15-year-old African-American girl in the Empire Liquor Store, in Vermont Vista, Los Angeles. Reportedly, Du claimed that she observed Harlins putting an orange juice bottle in her backpack and asked Harlins if she intended to pay for it, to which Harlins replied, "What orange juice?." Therefore, Du grabbed Harlins by her sweater, accused her of stealing, and snatched her backpack. Harlins reciprocated to this by punching Du twice and knocking her down to the ground. Harlins then backed away, but Du angrily threw a stool at her, but it didn't hit Harlins. Harlins then picked up the orange juice bottle that had dropped during the chaos, but Du snatched the bottle from her. Harlins then turned around and tried to leave, but Du retrieved a revolver from under the cash-counter and shot Harlins at the back of her head.
The two eye-witnesses of the event contradicted Du's claims and stated that Du never asked Harlins' intentions to pay for the orange juice, instead she called her a "bitch." After viewing the videotape of the store security camera, the police concluded that Harlins intended to pay for the beverage as she held money in her hand.
Trial & Sentence
Soon Ja Du testified on her own behalf, and she claimed that she shot Harlins in self-defence as she believed that her life was in danger. Du's testimony was contradicted by the two eye-witnesses and the video which was revived from the store security camera. The video exclusively showed that Du shot Harlins when she attempted to leave the store empty-handed. On November 15, 1991, the jury found Du guilty and delivered the verdict stating that Du fired the gun voluntarily. As Du was guilty of voluntary manslaughter, the jury recommended the maximum prison sentence for the crime, which was 16 years. However, Joyce Karlin, the trial judge, did not approve the jury's recommendation and instead sentenced Du to five years of probation, 400 hours of community service, and a $500 fine. The court stated that the crime was committed under extreme provocation and that Du's capacity to act rationally in the situation was undermined by her past experiences with the robberies. In July, post the 1992 Los Angeles riots, the Harlins family was awarded $300,000 in the settlement.
Facts/Trivia
During the 1992 Los Angeles riots, Du's store was looted and burned down, and it never reopened. The property later became a market under different ownership.
The Los Angeles Police Department ballistics report also stated that the handgun used by Du was altered in such a way that it required much less pressure on the trigger to fire than an ordinary handgun.
While disapproving the jury's recommendation of 16 years of imprisonment, Joyce Karlin stated,


Did Mrs. Du react inappropriately? Absolutely. But was that reaction understandable? I think that it was." Karlin added, "this is not a time for revenge…and no matter what sentence this court imposes Mrs. Du will be punished every day for the rest of her life."

 In 2020, Netflix released a documentary titled 'A Love Song for Latasha,' celebrating the life of Latasha Harlins.