Russell Mehta, 58-year old, MD of Rosy Blue is one of the leading and successful diamantaires in the world.
Wiki/Biography
Almost 50 years ago, his father started a company and began trading as 'B Arunkumar' and now renamed- Rosy Blue, still manage to be the worlds' leading, trusted and successful suppliers in the diamond industry.
He also owns a retail brand for their jewellery namely- 'Orra'.
They have more than 30 stores in all over India and 12 stores in other 12 countries around the world.

Family, Caste & Wife
He was born into a Hindu-Gujarati family in Bhavnagar, Gujarat. His father,  Arun Ramniklal Mehta, initially did cotton farming and later on started a company called- 'B Arunkumar'.
His father is the chairman of the company-Rosy Blue and Russell is the managing director.
He has a brother- Ragin Mehta, who also helps his father and brother in their majorly successful diamond business.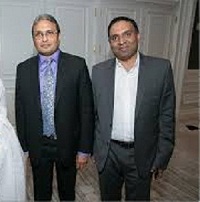 He married to Mona Mehta who is allegedly related to PNB fraudster Nirav Modi and has three children, two daughters- Diya Mehta, Shloka Mehta and son Viraj Mehta.
His daughter Shloka Mehta is marrying Akash Ambani, the eldest son of Mukesh Ambani and other two children are also married.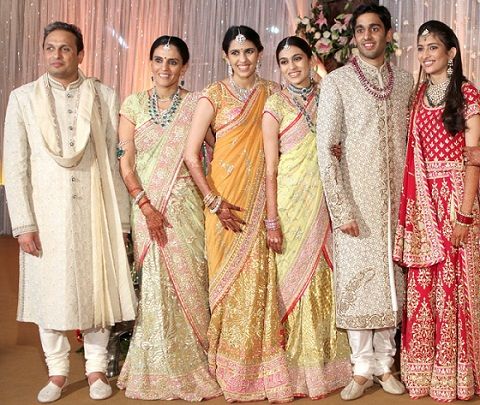 Career
Russell Mehta holds a B.com degree from Mumbai University and a Diploma in Diamonds Russell's father, Arunkumar Ramniklal Mehta, began trading diamonds with a label  'B Arunkumar' more than 50 years ago. Their company is now renamed as Rosy Blue, which continues to be the leading, trusted and successful suppliers in the diamond industry.
Over the time, Rosy Blue has become one of the largest names in the global diamond industry.
They have their own retail diamond jewelry brand- Orra. They own more than 30 stores in all over India and holds their presence in 12 other countries around the world.
Controversies
As per records, their company Rosy Blue took Appleby's help to intervene in a bank fraud that targeted one of its offshore entities. They also show that Rosy Blue reached an out-of-court settlement in September 2010 that involved assurances of payment of up to $14 million.
He was one the six alleged beneficiaries of a trust and his name came got highlighted when in 2016 Bombay High Court suspended their writ- petition filed by an NRI (an alleged beneficiary of the same trust linked to an account with HSBC Geneva) in order to escape the investigation by tax Indian authorities.
 Facts
He owns a retail diamond jewelry brand Orra, which has more than 30 stores in India and successful trade with 12 other countries.
Russell company, Rosy Blue, has an approximate turnover of 4000 crores every year.
He is the managing director of Rosy Blue, one of the world's largest diamond jewelry companies.