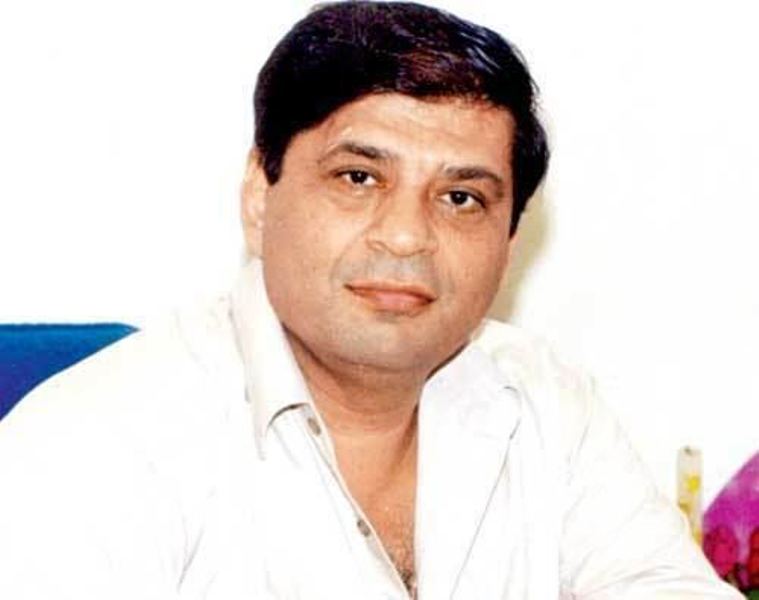 Ravi Chopra was a well-known Indian film producer and director. He was the son of B. R. Chopra, and he worked with his father in directing one of the most successful Indian television series, Mahabharat. Ravi Chopra died on 12 November 2014 due to a lung ailment.
Wiki/Biography
Ravi Chopra was born on Friday, 27 September 1946 (Age 68 years; at the time of death) in Mumbai. His zodiac sign is Libra. Ravi pursued BA from St. Xavier's, Mumbai. After completing his degree, Ravi joined his father in the BR Films production house and began assisting him in directing movies and television series.
Physical Appearance
Hair Colour: Black
Eyes Colour: Black
Family & Caste
Ravi was born in a Hindu (Arya Samaji) family in Mumbai. [1]Hindustan Times
Parents
Ravi Chopra is the son of the famous director and producer, B. R. Chopra. His mother's name is Prakash Chopra. Ravi Chopra had two siblings, Shashi Chopra and Bina Chopra. The Chopra family has been friends with Johar's family for a very long time. B. R. Chopra's sister Hiroo Johar got married to Yash Johar, an Indian film producer.
Wife & Children
Ravi Chopra got married to Renu Chopra on 18 November 1975 after spending a year together. Renu's family and Ravi's family knew each other, and they both got married to each other after the release of Ravi's first movie as a director, Zameer. They have two sons, Abhay Chopra and Kapil Chopra.
Career
Ravi Chopra started his career as an assistant director and helped his father, B. R. Chopra, and uncle Yash Raj Chopra in directing movies. Ravi always wanted to direct movies independently, and he made his debut as a director in 1975 with Zameer. Ravi also directed the epic television series Mahabharat. Ravi made his debut as an independent director with the film Zameer (1975); starring Amitabh Bachchan, Saira Banu, and Shammi Kapoor. Along with this, Ravi also directed television series based on ancient Sanskrit scripts like Vishnupuran and Ramayan. In 1980, Ravi Chopra directed 'The Burning Train,' which became a cult classic over the years. This action thriller was very successful in the theatres. Another milestone in Ravi's journey was Aaj Ki Awaaz (1984), a political thriller starring Smita Patil and Raj Babbar. One of his most celebrated movies is Baghban (2003). This movie started slowly at the box office and it was criticized for its story-line. However, the young generation and people in their early 30's started relating to the movie and it turned out to be a super-hit movie. The last movie he worked on as a director was Baabul in 2006. Since then, Ravi worked as a producer on two movies- Bhoothnath (2008) and Bhoothnath Returns (2013).
Death
In October 2012, Ravi was diagnosed with a severe lung ailment and was admitted to Breach Candy Hospital in Mumbai. The doctors believed that it was lung cancer but after certain tests, they found out that his diaphragm got paralyzed because one of his phrenic nerves was damaged. A portable ventilator was imported from Sweden, and it was attached to his wind-pipe. Ravi Chopra died on 12 November 2014 at Breach Candy Hospital.
Controversy
In 2009, Ravi Chopra was served with a legal notice by the American film studio, 20th Century Fox. The studio charged them saying that Ravi Chopra's upcoming movie "Banda Yeh Bindaas Hai" was a copy of the 1992 Hollywood comedy movie, My Cousin Vinny. This was the first time a Bollywood filmmaker was in a legal battle with a Hollywood company. The damages were settled by Ravi Chopra by paying $1.4 million to Fox studios, and the movie still remains unreleased.
Facts/Trivia
Ravi Chopra was a firm believer in numerology. His lucky numbers were 1, 3, 5, 6, and 9.
Ravi Chopra was close friends with Salman Khan. During his days in the hospital, Salman would often visit him and sit with him for hours.
When Ravi Chopra was put on a ventilator, he used to communicate through an iPad as he had difficulty in speaking.
Ravi Chopra believed in making films that were entertaining but also had a social message. Under their production house banner B R Films, they made several films like 'Nikaah' (1982) which was based on a Muslim man's right to give divorce to his wife by saying talaq thrice. They also made movies like 'Insaaf Ka Tarazu' (1980) which dealt with rape and the damage that comes with it and 'Ek Hi Raasta' which focused on widow remarriage.
Ravi Chopra's son, Kapil Chopra is a director now. He had to make his debut as an actor with the film 'Kohinoor' but it got shelved.
Every family trip was dependent on how the film performs in the box office. The family went for a trip to Europe in 1959 and to Hong Kong and Tokyo in 1969 which indicated that the movies did well at the box office. Every time a movie turned out to be a flop one, the children would cut down their expenses to save money.
Ravi Chopra was known to be flirt and he would often crack jokes around the set to keep the environment light and breezy for everyone.