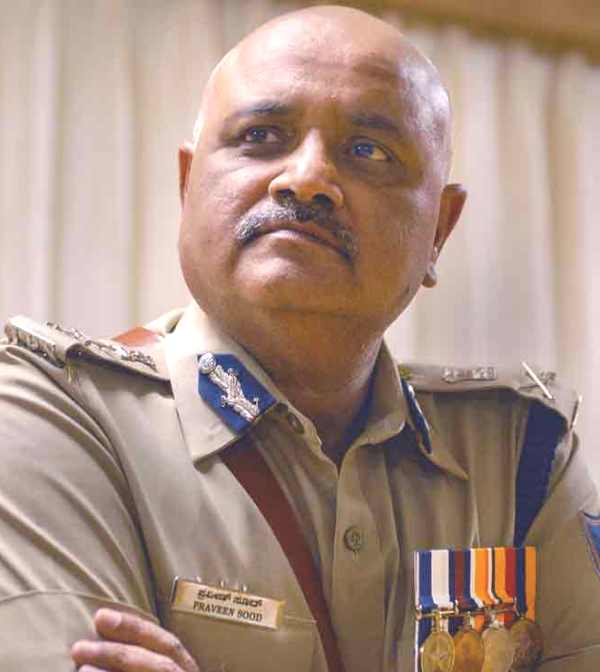 Praveen Sood is an Indian Police Service (IPS) officer of the 1986 batch of Karnataka cadre, who served as Karnataka's Director General & Inspector General of Police (DG & IGP) from 2020 to 2023. He hit the headlines on 14 May 2023 after the Government of India appointed him as the director of the Central Bureau of Investigation (CBI).
Wiki/Biography
Praveen Sood was born on Friday, 22 May 1964 (age 59 years; as of 2023) in Kangra, Himachal Pradesh, India. His zodiac sign is Gemini. Praveen was brought up in Delhi, where he completed his schooling in a municipal school on a scholarship.
After completing his schooling, he enrolled at the Indian Institute of Technology Delhi (IIT Delhi), where he pursued a bachelor's degree in technology in civil engineering. At IIT Delhi, he had psychology as an optional subject. After completing his engineering studies, he began preparing for the Civil Services Examination (CSE), conducted by the UPSC and managed to crack the exam in 1986. In 2003, he pursued a post-graduate degree in public policy and management at the Indian Institute of Management Bangalore (IIMB) and the Maxwell School of Citizenship and Public Affairs, Syracuse University, New York. [1]The Indian Express
Physical Appearance
Height (approx.): 5′ 9″
Hair Colour: Bald
Eye Colour: Dark Brown
Family
Praveen Sood was born in a lower-middle-class family in Himachal Pradesh.
Parents & Siblings
His father Om Prakash Sood (deceased) was a clerk in the Delhi government. His mother, Kamlesh Sood, was a teacher.
Wife & Children
His wife, Vinita Sood, is a businesswoman.
He has two daughters, Aashita Sood, and Anoushka Sood. Aashita is a lawyer and is married to the famous cricketer Mayank Agarwal.
Address
Praveen Sood resides at House No.59, Gen K.S.Thimmayya Road, Bengaluru- 560 025, Karnataka, India.
Signature/Autograph
Career
In 1986, after clearing the civil services examinations held by the UPSC, Praveen Sood joined the Sardar Vallabhbhai Patel National Police Academy in Hyderabad. In 1989, after completing his police training module, he was posted to Mysuru as the Assistant Superintendent of Police (ASP).
Thereafter, he served as the Superintendent of Police (SP) of the Bellary and the Raichur districts. Later, he was posted to Bengaluru, where he assumed the post of Deputy Commissioner of Police (DCP) (Law and Order). In 1999, out of many IPS officers, the Government of India shortlisted Praveen Sood to serve as the police advisor to the Government of Mauritius; he served in Mauritius for three years. During his tenure as a police advisor, he worked with the law enforcement agencies of the United States as well as the European Union. In 2004, he was posted to Mysuru, where he served as a commissioner till 2007. While serving as the commissioner of police, he not only devised numerous strategies to improve and control the traffic situation in the city but also played a pivotal role in arresting terrorists who had come to India from Pakistan. From February 2008 to September 2011, he served in the Bengaluru city's traffic department as an additional commissioner of police (traffic) and played an important role in the establishment of the Traffic Management Centre in Bengaluru.
Later, he was posted to the Computer Wing of the Karnataka Police as the Additional Director General of Police (ADGP). There, he played an instrumental part in the establishment of several public-oriented programs such as the Crime & Criminal Tracking Network System (CCTNS) and mobile governance through SMS gateways for the collection of fees as well as service requests from the public. He also aided the Karnataka government with the implementation of the Karnataka Guarantee of Services to Citizens Act (2011). Between 2013-2014, he was appointed as the Karnataka State Police Housing Corporation's managing director. Under his directorship, the housing corporation's profits increased from Rs 160 crores to Rs 282 crores. Thereafter, he held numerous appointments such as the principal secretary of the Karnataka Home Ministry, Additional Director General of Police (ADGP) of the Karnataka State Reserve Police, and Additional Director General of Police (ADGP) Administration.
Praveen Sood was thereafter appointed as the Police Commissioner of Bangalore. While serving as the commissioner, he aided in the implementation of Namma 100 (My 100), an Emergency Response System (ERS). To improve the security of women in Bengaluru, he launched an application named Suraksha, managed by women cops. He also initiated Pink Hoyasala, an initiative aimed at helping women in distress. According to several sources, Sood was shunted and removed from the post in just seven months after falling out of favour with the Congress-led Karnataka government.
After completing his tenure as Commissioner of Police, he was appointed as the Director General of Police (DGP) of the CID, Economic Offences & Special Units. As a DGP of a specialised unit, he played a monumental role in the establishment of the Centre for Cyber-crime Investigation, Training & Research. In January 2020, he succeeded Neelmani Raju as the Director General and Inspector General of Police (DG & IGP) of the Karnataka Police.
On 15 May 2023, the Government of India shortlisted Praveen Sood as the director of the Central Bureau of Investigation (CBI). He assumed his responsibilities on 25 May 2023 and relieved Subodh Kumar Jaiswal.
Awards
In 1996, Praveen Sood received the Chief Minister's Gold Medal for excellence in service.
In 2002, he won the Police Medal for Meritorious Service.
In 2006, he received the Prince Michael International Road Safety Award.
In 2011, he won the President's Police Medal for Distinguished Service.
In the same year, for "Most innovative use of Technology for Traffic Management," he was awarded the National E-Governance Gold Award.
Facts/Trivia
Praveen Sood is an avid golfer.
Following his appointment as the director of the CBI, D. K. Shivakumar, Karnataka Congress President, targeted Praveen and accused him of shielding the Bharatiya Janata Party (BJP) workers while registering more than 25 cases against Congress workers during the election campaigning in Karnataka in 2023. In an interview, Shivakumar talked about it and said,


This DGP is a 'Nalayak'. Let our government come to power. We will take action against him. Congress had also written to ECI to remove him. I thought he (Praveen Sood) was a respected man. Immediately, a case should be registered against him and he should be arrested. He has finished three years in service. How many days do you want to keep and worship him? He has been filing cases only against Congress. He has registered more than 25 cases against us and not a single case against BJP leaders."
Praveen Sood is a hodophile (one who likes to travel a lot) and has visited many countries.
Praveen Sood has been invited to numerous talk shows, including TEDx, to give motivational speeches.