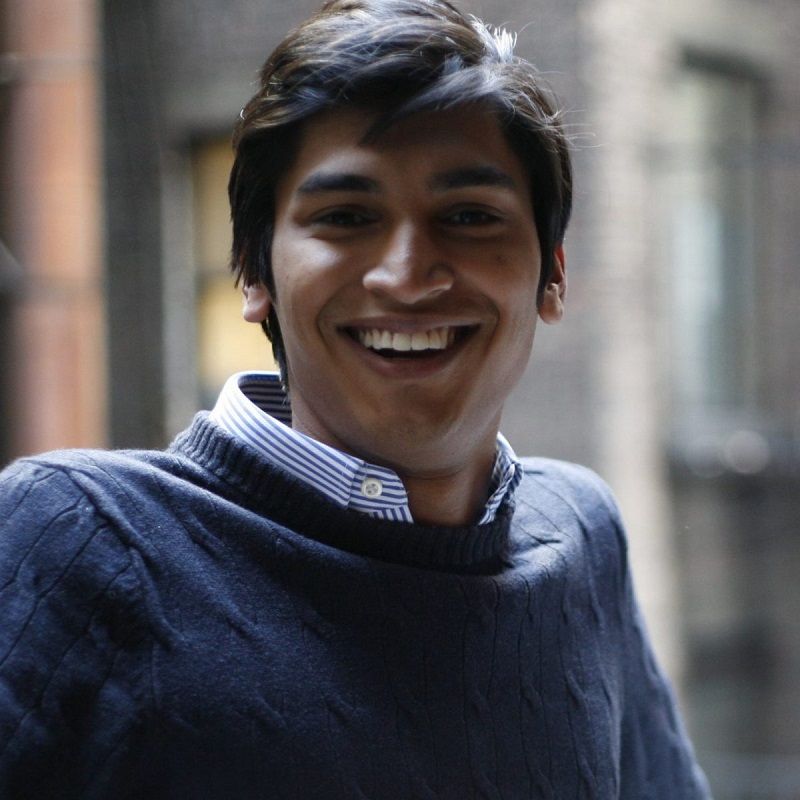 Pratham Mittal is an Indian businessman who is known for being the founder of Masters' Union, a business school in Gurugram.
Wiki

/Biography

Pratham Mittal was born in 1991 (age 32 years; as of 2023) in Jalandhar, Punjab. He was born and raised in Jalandhar and his family started the well-known Lovely Sweets shop in Punjab. He did his schooling at Doon Public School, Dehradun. He pursued Development Economics and International Development at Kwame Nkrumah University of Science and Technology, Kumasi, Ghana, Chinese Language and Literature at Peking University, Beijing, China, International Relations and Affairs at London School of Economics and Political Science, London and BSE, BA, Systems Science, Political Science at The University of Pennsylvania, Philadelphia, United States. [1]Pratham Mittal – Linkedin He was a gold medalist in the 50m Backstroke swimming event in school. He can fluently speak English, Mandarin, Chinese, German and Punjabi languages. While studying at the University of Pennsylvania, he participated in activities and societies like Wharton Venture Initiation Program, Phi Kappa Psi, PennSID, International Student Advisory Board, Hack the Change, and Startup Weekend.
Physical Appearance
Height (approx.): 6′ 0″
Hair Colour: Black
Eye Colour: Black

Family
Parents & Siblings
Pratham's father's name is Ashok Kumar Mittal, who is the chancellor of Lovely Professional University, Phagwara, Punjab. His mother's name is Rashmi Mittal, who is the pro-chancellor of Lovely Professional University. His sister's name is Srishti Mittal.
Career
Outgrow
In 2016, when he was pursuing his graduation, he started Outgrow in New York with his partner Randy Rayess. Outgrow is a growth marketing platform that enables marketers to build interactive content and tools to increase customer engagement and boost demand generation with no custom design or development. In an interview, Oratham said that his company became the largest polling technology company in the world with over 4000 publications with clients like The New York Times and The Guardian. He started the company because when he was working as a developer, many of his clients who did not have a good experience with outsourcing came to him to correct their mistakes. While working for these clients, he realized that there was a lack of major information asymmetry in the industry because of this the clients met the wrong developers. He started working on providing a trusted network of vetted developers and transparent portfolios up front to help companies choose the right developer.
Neta App
Pratham developed the Neta App in 2018. The app allows voters to rate their elected representatives at the State and Central level. The app allows the public to vote for the political leaders in power and it works as a feedback mechanism for political leaders. The app is available on Android and iOS platforms. The idea of this app was noted during the February 2018 by-polls in Rajasthan's Ajmer and Alwar constituencies. It was also used in the May 2018 Assembly elections in Karnataka. According to him, he started the app because he did not like the politicos in India. He thought that leaders do not respond to the public after being elected. He thought that the situation could improve if the politicians were rated just like Uber drivers and restaurants. In an interview, he talked about the app and said,
Unlike with [food aggregator] Zomato, we think, politicians don't really care about their grade. What they care about is the number of votes they have received. So we are following that model now. Voting is representative of the rating the politician will get. The company, however, is planning to launch another tool that allows users to show their approval of the government. That is on a five-point scale, as a poll."
Master's Union
In August 2020, he founded Master's Union, a business school in Gurugram. The education institution provides courses taught by CXOs from Morgan Stanley, Tata, StanChart, Google, Twitter, Reliance, and Razorpay. Pratham claims that the placements provided in his institute were the same as IIM Ahmedabad. He also claims that the students at the institute have an average GMAT of 715+, come from backgrounds like IITs and NITs and have 3 years of work experience at GS, ZS, Fractal, and BCG. In an interview, he talked about his venture and said,
We wanted to do something similar. We have almost all Fortune 500 companies within a two-mile radius and are nine minutes away from the airport. That's what matters if we want practitioners to come in and teach."
In 2022, KPMG International Limited in India partnered with his business school, Masters' Union to launch a one-year part-time programme in Applied Finance with an internship for BCom, BBA and MBA students to help them crack finance jobs. The programme was designed by KPMG and was planned to be taught by its partners and directors. The partnership became a way to improve employability and fill in the gaps left by colleges in their BBA, and BCom curriculum. In an interview, he talked about this and said,
While the jobs in finance are growing by the day, it is concerning that fresh graduates are unable to crack them due to gaps in their learning. We are happy to partner with KPMG in India to offer a course in applied finance which will help students, fresh graduates and early-stage professionals bridge those gaps and be industry ready."
Awards
2018: His company Outgrow ranked number 1 on the Top B2B New York Tech list
2018: Best Vendor Award for top-rated software vendor of the year by Siftery
Facts/Trivia
In 2013, he was ranked among the top 20 startups in Philadelphia by Philadelphia Magazine.
When he was studying in college, he came up with the idea of a business school and because of his connections with his peers and professors, he was able to set up the school in India.
In July 2021, he became a partner at 606 Ventures, an investing company.
After returning to India, he helped his parents make changes in LPU which is run by his parents. When he visited the university, he felt that there was a need to start innovative learning in college. After discussing the changes with his parents, he introduced departments of Ed-tech initiatives, new investments, and IP and resource commercialization that focused mainly on practical and evolved into centres of new innovation in education.
According to him, he spends 30% of his time managing the team and the current projects, 30% in business calls or meetings, 20% in research and exploration and 20% on doing other operational work.
In an interview, he said that when he was in college, he started a company and had the greed to become successful easily. According to him, in the beginning, he was very excited about the venture, but sometime later, he lost interest in it. When his company failed, he realized that setting up a startup was difficult and he had to work hard for it.
He took a lot of knowledge by reading about the industry and target market during his entrepreneurship journey. He used to get innovative ideas by drawing parallels between completely unrelated things. In an interview, he revealed that he received some of the best ideas by reading political journals.