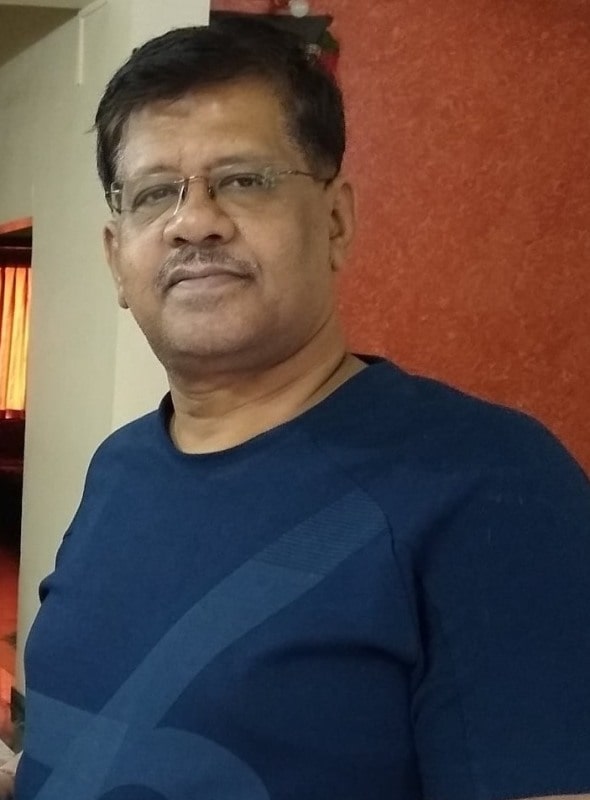 Pradeep Kurulkar is an Indian scientist and engineer, who has worked with Defence Research and Development Organisation (DRDO), India's premier defence research agency, on numerous projects. He hit the headlines in May 2023, after the Maharashtra Police Anti-Terrorist Squad (ATS) arrested him in Pune on the charges of espionage.
Wiki/Biography
Pradeep M. Kurulkar was born on Tuesday, 19 November 1963 (age 59 years; as of 2022) in Pune, Maharashtra, India. His zodiac sign is Scorpio. After completing his schooling in Pune, Kurulkar enrolled at the College Of Engineering Pune (COEP) Technological University in Pune, where he pursued a bachelor's degree in electrical engineering from 1981 to 1985. [1]LinkedIn He completed his graduation with distinction. Later, he enrolled at the Indian Institute of Technology Kanpur (IIT Kanpur), where he earned a degree in advanced power electronics coursework, There, he chose to specialise in drives and applications. [2]DRDO
Physical Appearance
Height (approx.): 5′ 8″
Hair Colour: Salt and Pepper
Eye Colour: Dark Brown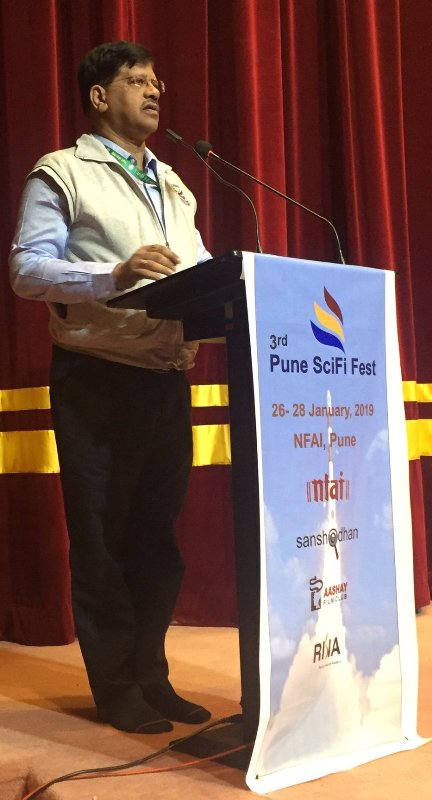 Family
Pradeep Kurulkar was born into a Maharashtrian Hindu family.
Parents & Siblings
There is not much information about his parents and siblings.
Wife & Children
His wife, Bharati Kurulkar, is a doctor. His son, Keyur Kurulkar, is an engineer and a musician.
Career
DRDO
Pradeep Kurulkar began his career as a scientist in 1988 at DRDO's Combat Vehicles Research & Development Establishment (CVRDE) in Pune. There, Kurulkar specialised in the Design and Development of Missile Launchers, Military Engineering Equipment, Advanced Robotics, and Mobile Unmanned Systems for Military Applications. Later, he became a part of the DRDO's Akash Surface to Air Missile project as a project leader and system manager.
Pradeep also played a vital role as project director in the design and development of the Agni Inter Continental Ballistic Missile's rail and road-based variants; he worked with Dr A. P. J. Abdul Kalam on the project. He has also led numerous DRDO projects such as Missile Launchers for Programme AD, Medium Range Surface to Air Missiles (MRSAM), Nirbhay Subsonic Cruise Missile System, Prahar Missile, Quick Reaction Surface-to-Air Missile (QRSAM), XRSAM (eXtra-long Range Surface to Air Missile), Hyperbaric Chamber and Mobile Power Supply, and High-Pressure Pneumatic Systems as a team leader and lead designer.
Thereafter, he was appointed as an 'F' grade scientist at the ADS Group at Research & Development Establishment (Engrs.) in Pune. He also played a vital role in designing India's first anti-satellite missile Shakti, which was successfully test-fired on 27 March 2019. Later, he was appointed as the director of the Research & Development Establishment (Engrs.). Under his leadership, R&DE worked on High Performance High Power Servo Drive Technology, Platform Stabilization Technology, AFPM based Alternator Technology, VSCF based Power Source Technology, Electric Propulsion Technology, Missile Canister Technology, Autonomous Navigation Technology for small UGVs, Intelligent Robotic Manipulators for hazardous military applications, and Linear Electric Motor Technology. Kurulkar was set to retire from DRDO in November 2023 but was arrested in May 2023.
Research Work
Throughout his career, Pradeep Kurulkar has written numerous research articles for several national and international journals such as Hall sensor fault detection and fault tolerant control of PMSM drive system in July 2015, Implementation issues of sliding mode observer for sensorless field oriented control of PMSM using TMS320F2812 in June 2016, Power supply systems for defence applications a review part-I: Gensets and Power supply systems for defence applications a review part: II power conditioner system in December 2017, and more.
Controversy
Arrested by the ATS on spying charges
On 3 May 2023, the Maharashtra Police's Anti-Terrorist Squad (ATS) arrested Pradeep Kurulkar in Pune on the charges of passing sensitive information to Pakistan through its intelligence agency PIO after a high-ranking official of the Vigilance and Security Department of DRDO filed a complaint against him. According to the ATS, Kurulkar was honey-trapped by a Pakistani woman, and he divulged military secrets to her via WhatsApp messages and video calls. Revealing more information, the ATS said that Pradeep came into contact with the Pakistani agent in early 2022 after he was lured by the agent through social media following which the agent blackmailed Pradeep by threatening him to release his private photos and chats. A case against Kurulkar was filed under the Official Secrets Act of 1923. [3]ABP In its official statement, the ATS said,
While carrying out his official duties, was found to have had contact with the operatives of Pakistan`s Intelligence Agency (PIO) through WhatsApp messages and voice and video calls. Despite holding a responsible position, the DRDO official has misused his post thereby compromising sensitive government secrets, which could pose a threat to India`s security if it falls into the hands of any of the enemy nation. Despite knowing that the official secrets in his possession, if obtained by the enemy country, can pose a threat to the security of the country, provided the details to the enemy country. A case has been filed against the accused under the relevant sections of the Official Secrets Act (OSA) by the Kalachowki unit of the ATS in Mumbai. Further investigation is on."
The ATS later seized his electronic devices to establish the extent to which Pradeep had given the information to Pakistani intelligence.
#WATCH | DRDO espionage case: Accused DRDO scientist Pradeep Kurulkar brought to ATS office in Pune for investigation.

(Identity of the accused confirmed by ATS sources) https://t.co/nag1KoWP3F pic.twitter.com/qtJ2hQ87uu

— ANI (@ANI) May 5, 2023
Awards, Honours, Achievements
In 2000, Pradeep Kurulkar received the Science Day Award.
In 2002, for playing a pivotal role in the Agni Missile project, he won the DRDO Agni Award for Excellence in Self-Reliance.
In 2008, for leading the development of the Akash Missile System, Pradeep Kurulkar was awarded DRDO Award for Path-breaking Research/Outstanding Technology development.
In 2016, he won the DRDO Award for Performance Excellence for working on the MRSAM project.
In the same year, Pradeep Kurulkar received the Award for Excellence of Technology from DEMA.
He is a fellow of the Institution of Engineers (India).
In January 2023, Ajeenkya DY Patil University (ADYPU) bestowed an honourary D.Litt degree upon Pradeep Kurulkar.
Salary
As an H Grade Scientist, also known as an Outstanding Scientist, Pradeep Kurulkar received a salary of Rs. 1,82,200 + other allowances as per the 7th Pay Commission. [4]DRDO
Facts/Trivia
Pradeep Kurulkar is a member of the Fluid Power Society of India (FPSI) and The Robotics Society of India. He is also a lifetime member of the Indian National Society for Aerospace and Related Mechanisms (INSARM) and the Institute of Smart Structures and Systems (ISSS).
Pradeep Kurulkar has been invited to give motivational speeches on different occasions.