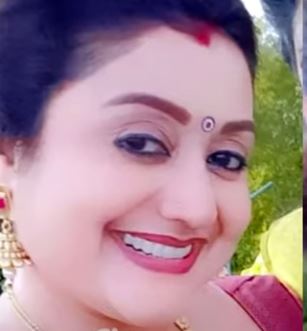 Nithya Sasi is a Malayalam actress and lawyer who became viral in July 2023 when she was accused of blackmailing an old man with his nude pictures.
Wiki/Biography
Nithya Sasi was born in Malayalapuzha village in Pathanamthitta district of Kerala, India. As per one source, she was born in 1991 (age 32 years; as of 2023), [1]Onmanorama and as per another source, she was born in 1983 (age 40 years; as of 2023). [2]Kerala Kaumudi She was interested in acting while growing up and acted in many plays. She later pursued a law degree and became an advocate.
Physical Appearance
Height (approx.): 5′ 6″
Weight (approx.): 55 kg
Hair Colour: Black
Eye Colour: Black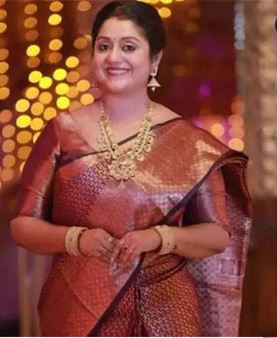 Family
She belongs to a middle-class family.
Parents & Siblings
There is not much information about her parents and siblings.
Husband & Children
There is not much information available about her marital status, husband, and children.
Relationships/Affairs
She is single.
Career
Lawyer
After completing her formal education in law, she worked at CAPEX, Kollam as a law advisor; however, she was later removed from her post when, M D Rajesh, who hired her, was suspended from his position.
Actor
In late 2022, she also appeared in a Malayalam TV serial that streamed on OTT platforms as well.
Controversy
Honey-trapping a retired Army personnel
On 27 July 2023, it was reported that Nithya Sasi with her friend, Binu, had blackmailed a 75-year-old man, a retired army man and football coach of a University in Kerala, who was residing in Pattom and owned a house and a farmhouse near Paravur, Kalakkode. He entrusted his nephew, Binu, a native of Paravur, with the task of selling the land who shared the information with various individuals on WhatsApp. One of these individuals was Nithya, whom Binu had known for the past two and a half years.
Binu introduced Nithya to the elderly man, and they had their first phone conversation on 24 May 2023 and later had multiple meetings, discussing the purchase of properties. As their friendship grew, Nithya agreed to rent one of the properties from him. [3]India Today On 6 June 2023, the 75-year-old man visited the house in Kalakkode accompanied by Nithya. Binu secretly recorded their intimate moments through a hidden camera on his mobile phone. Later, Binu demanded Rs 25 lakh from the elderly man, threatening to circulate the explicit visuals on social media if he refused to comply.
Binu further changed the extortion money and demanded Rs 15 lakh from the man and Rs 10 lakh from Nithya. The elderly man was also emotionally manipulated by Nithya who pretended to be financially constrained, leaving him with no choice but to deposit Rs 11 lakh in her account, which she was supposed to give to Binu. After receiving the money, Binu pretended to destroy the explicit visuals but later demanded an additional Rs 4 lakh, sending the visuals again as a sign of blackmail. Suspecting that he was being blackmailed by both Nithya and Binu, the elderly man filed a complaint with the Paravur police on July 18. Unaware of the complaint, Nithya and Binu continued to contact him. Following police instructions, he invited them to his flat in Pattom, where the Paravur police arrested both of them. As of 28 July 2023, it was suspected that the Rs 11 lakh given to Nithya was not handed over to Binu. [4]Kerala Kaumudi