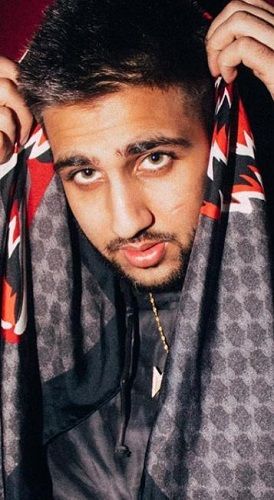 Money Musik is a Canadian music producer and music artist who has roots in India. He is well-versed in various genres of music like Hip-Hop and Rap.
Wiki/Biography
Money Musik aka Mohkom Singh Bhangal [1]SOCAN Magazine was born in 2002 (age 19 years; as of 2021). He is settled in Brampton, Canada.
When he was 15 years old, he started listening to the music of the Canadian rapper Nav, and after listening to his songs, Money developed an interest in music. He then contacted Nav through Instagram and said,
I wanna start making beats, what should I do?
Nav replied,
Get this USB keyboard, get yourself Fruity Loops, learn a little piano, get some speakers. FL Studio, Logic Pro, get some speakers. Just the basic stuff."
In an interview, while talking about it, he said,
After that conversation, I went the next day with my mom to Long & McQuade and – because I was already working a day job – I bought $2,000 worth of equipment: a computer, some speakers, a MIDI keyboard, stuff like that. And I've been grinding ever since."
Physical Appearance
Height (approx.): 6′ 2″
Hair Colour: Brown
Eye Colour: Hazel Brown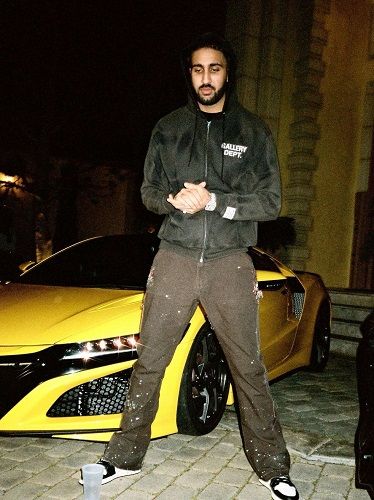 Family
There is not much information available about his family.
Career
He started his career with a day job. After a while, he gave up his job to pursue a career in music. Money worked with various Toronto artists like K. Money, Pressa, WhyG, Casper TNG, and LB Spiffy. On 19 August 2017, he released his music album "Youngest in Charge," and some of the songs released under the album are 'Sign It' (Ft. Booggz), 'Trigger Finger,' 'Can't Do Dat,' and 'Two Seater.'
In 2019, he worked as a music producer in the English music album 'Bad Habits' in which the songs were sung by the famous Canadian rapper Nav. Some of the songs released in the album are "Taking Chances," "Tension," "Ralo," and "Dior Runners." He produced the music of the Punjabi album "Not By Chance" (2020) including songs such as "Saada Pyaar," "Fate," "Takeover," and "Goat" in collaboration with singers like AP Dhillon and Gurinder Gill.
In 2021, Money Musik produced the music of the English music album 'Always Talkin Money,' and some of the songs released under the album are "Money Up," "Popcorn," "Living Life," and "Out Of Style."
Facts/Trivia
He grew up listening to the songs of popular English rappers like Lil Wayne and Gucci Mane.
The music albums 'Bad Habits' (2019) and 'Good Intentions' (2020) by Nav and Money Musik have been on the Billboard chart-topping albums.
He is often spotted drinking alcohol with his friends.
Money Musik shares a good bond with the rapper Nav. In an interview, while talking about Money, Nav said,


Oh man, he's picking [it] up really fast. The kid's really smart, he's only like 19, 20 years old. He went through me teaching him music theory like, yo, your chord progressions are wrong. Focus on the middle notes and the bottom notes. Don't think about the top line and make sure your bass is on key. I'm with him hands-on every time. I really believe in the kid and he's got a willingness to learn. I think he has a real clear future."

He added,

I know what it's like being a producer coming up. When big producers are in the room, you gotta perform. I don't really even think of Money as a melody-heavy person, but he came up with something crazy for 'No Debate.' In that pressure moment, he performed. Wheezy's sitting in front of you, Young Thug's sitting in front of you, I'm sitting in front of you. Cash is waiting on you to make a beat and you make something classic. It's the number two song on my album. That was a very proud moment for me."