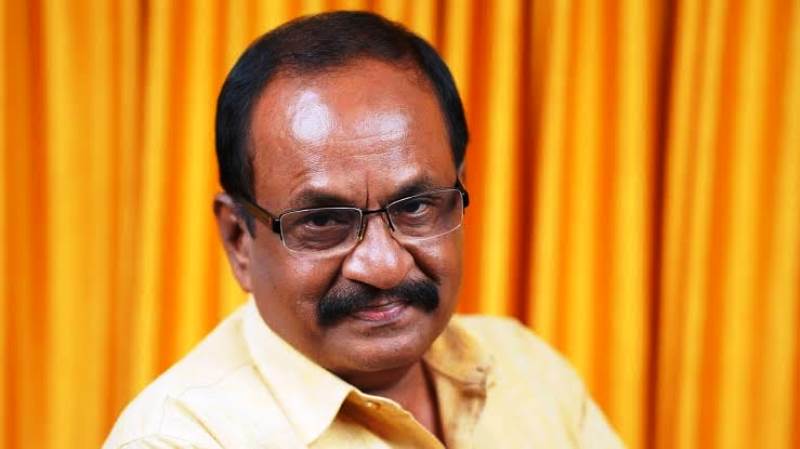 G. Marimuthu (1967-2023) was an Indian film director and actor who predominately worked in the Tamil film industry. He was best known for playing the role of Aadhimuthu Gunasekaran in the Tamil TV series Ethirneechal (2022) on Sun TV. He died of cardiac arrest in Chennai on 8 September 2023 while dubbing for Ethirneechal.
Wiki/Biography
G. Marimuthu was born on Wednesday, 12 July 1967 (age 56 years; at the time of death) in Varusanadu village in Theni District, Tamil Nadu, India. His zodiac sign is Cancer. He belonged to a family of farmers. Marimuthu decided to venture into the entertainment industry by watching Ilaiyaraaja (musician), Bharathiraja (director), and Vairamuthu (lyricist), all hailing from Theni district, establishing themselves in the Tamil Cinema. In 1990, he left his hometown of Pasumalaitheri in Theni and moved to Chennai with just Rs 200 in his pocket to become a film director. Initially, he pursued various odd jobs like working as a waiter in hotels. Soon, he crossed paths with lyricist Vairamuthu and started working for him.
Physical Appearance
Height (approx.): 5′ 10″
Hair Colour: Black
Eye Colour: Black
Family
Parents & Siblings
Not much is known about his parents and siblings.
Wife & Children
His wife's name is M. Bagiyalakshmi. They were married for 27 years before he passed away in 2023. Together, they have two children, a son named Akhilan and a daughter named Aishwarya.
Career
Tamil
At the beginning of his career, Marimuthu would reply to the letters Vairamuthu received from his fans. Eventually, he landed the opportunity to work as an assistant director working with Rajkiran on films like Aranmanai Kili (1993) and Ellame En Rasathan (1995). Thereafter, he worked as an assistant director with Mani Ratnam, Vasanth, Rajiv Menon, and S. J. Suryah. He worked with Vasant for the films Nerrukku Ner (1997), Poovellam Kettuppar (1999) and Rhythm (2000). He worked on the film Panchalankurichi  (1996) directed by Seeman. He worked under S. J. Suryah for the films New (2001), Khushi (2003), and Anbe Aaruyire (2005). He also worked on Rajiv Menon's Kandukondain Kandukondain (2000) and Mani Ratnam's Bombay (1995) and Iruvar. He co-directed on Silambarasan's Manmadhan (2004).
As a Director
G. Marimuthu made his directorial debut with Kannum Kannum (2008), a romantic film starring Prasanna and Udhayathara. He also wrote the story, screenplay, and dialogues of the film. The film had an underwhelming performance at the box office but impressed the critics.
Another Tamil film directed by him was Pulivaal (2014).
As an Actor
Films
In 1999, he made his film debut with a minuscule role in Vaali.
After another minor role in Udhaya (2004), he started appearing in supporting roles in Tamil films in the 2010s. He gained recognition with Yuddham Sei (2011) in which he played the role of a corrupt inspector named Isakki Muthu. He was immensely appreciated for his role in Yuddham Sei (2011) prompted him to play the role of a police officer in the Tamil films Aarohanam (2012), Nimirndhu Nil (2014), and Komban (2015).
He played the role of Bhagyam's father in the action drama film Marudhu (2016) and the role of a doctor in the action crime film Vada Chennai (2018). Other Tamil films under his belt include Kodi (2016), Kaththi Sandal (2016), Bairavaa (2017), Kadaikutty Singam (2018), Pariyerum Perumal (2018), and Sivaranjiniyum Innum Sila Pengalum (2021).
In the action comedy film Jailer (2023), starring Rajinikanth, Marimuthu played the role of Panneer. The last film in which he featured which was released before his death was Red Sandal Wood (2023). His films Indian 2 and Thookudurai were in post-production at the time of his death in 2023. Additionally, he was filming Atharva and Oththa Votu Muthaiya.
TV shows and Web Series
Various web series under his belt include MSD (2019), Kuruthi Kalam (2021), and Tamil Rockerz (2022). In 2022, he made his television debut as Aadhimuthu Gunasekaran in the Tamil TV show Ethirneechal on Sun TV. In the show, the antagonist Aadhimuthu Gunasekaran is a business tycoon from Madurai. Marimuthu gained popularity for playing the role. The show narrates the story of Janani, a determined and accomplished woman who confronts the traditional gender expectations in her husband's family, and her efforts to ensure that the other women are not oppressed.
Other Languages
In 2014, he featured in the French psychological drama film Son épouse as a dealer.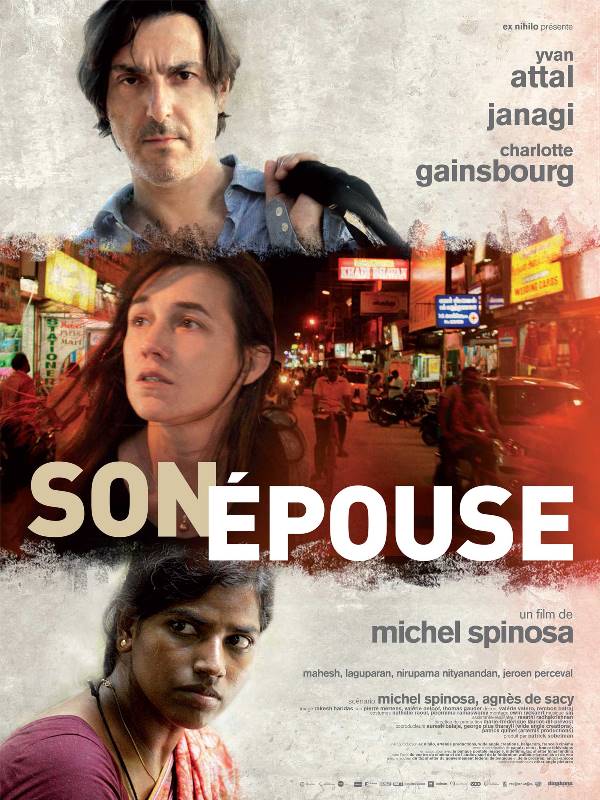 In 2020, he appeared in the Malayalam action thriller film Shylock in which he played the role of Chithappa.
In 2021, he made his Bollywood debut with Atrangi Re in which he played the role of Mandy's father.
Controversy
Criticised for Sexist Comments on the #MeToo Movement
In 2018, G Marimuthu garnered immense criticism for his sexist comments on the #MeToo movement. [1]The Indian Express In an interview, Marimuthu argued in favour of his long-time associate and acclaimed lyricist Vairamuthu, who had been accused of harassment by multiple women. Video clips of the controversial interview went viral on the internet in which he said,
He (Vairamuthu) calls a girl to his room. What's wrong in that? Let him call the girls he likes, and let the girls go to him if they like him too. Otherwise, they will go to the media. Let them."
Furthermore, he strengthened his argument by saying,
Isn't he a man? Even he has hormones, correct? He will also have desires to sleep with a woman, right? So he has approached a woman and that woman told everyone else. Vairamuthu has to brave it out…In three days, people will forget about it and they will start discussing other problems. This is what is going to happen."
During the interview, he also offended the LGBT community by saying,
I don't think this is a setback for the poet (Vairamuthu). He only called a girl to his room, right? It would have been shameful if he had called a man to his room."
Death
On 8 September 2023, G. Marimuthu died of a heart attack in Chennai. The news was confirmed by Film trade analyst and industry insider Ramesh Bala on X (earlier known as Twitter). He collapsed around 8.30 am in the morning while dubbing for his TV serial Ethirneechal in Chennai. He was rushed to the nearby Sooriya Hospital, where he was pronounced dead. [2]Hindustan Times
Facts/Trivia
In an interview, G. Marimuthu revealed that his character in the TV series Ethirneechal was inspired by a true story. Director V. Thiruselvam came up with the character of Aadhimuthu Gunasekaran while he was travelling in the southern part of Tamil Nadu. There, he met a person who was suffering and narrated his life story to V. Thiruselvam, who turned it into a character.
In an interview, Marimuthu talked about the difficulties he faced at the beginning of his career. He shared that once he survived on just water and pickles for three days as he did not have enough money to pay for his daily necessities. He had financial support from his friends, but all of them were out of town for Diwali celebrations at that time. His heath extremely deteriorated on the fourth day of the water pickle diet, and he suffered from diarrhoea. His neighbours spotted him in this deplorable condition and rushed him to the nearby hospital.
He won an award in the category of Favourite Villan for his role in the TV show Ethirneechal (2022).