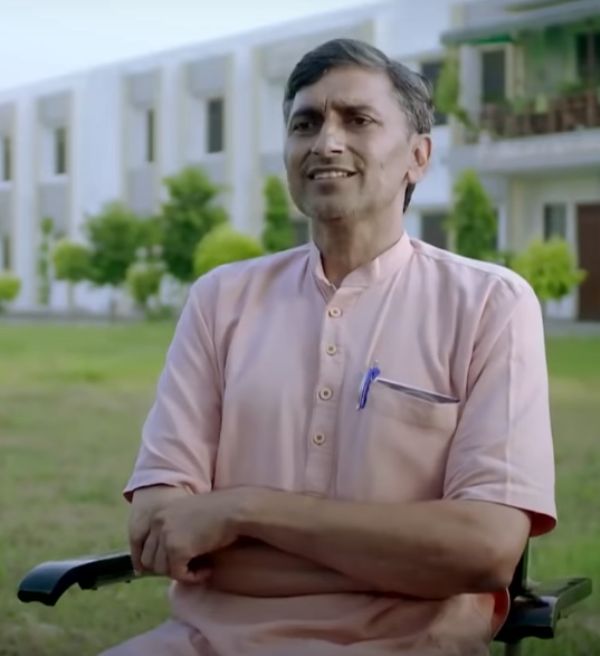 Dr. Brij Mohan Bhardwaj is an Indian social worker who founded the Maa Madhuri Brij Varis Sewa Sadan, Apna Ghar along with his wife, Dr. Madhuri Bharadwaj. Today, this home for the homeless has 21 ashrams across India, and it serves more than 4000 people.
Wiki/Biography
Brij Mohan Bhardwaj was born in Sahroi village in the Khair city of Aligarh District in Uttar Pradesh. While in school, he would often ponder over situations like poverty and suffering or death caused by the lack of food and shelter. After his schooling from Aligarh, he went on to pursue BAMS. Since his childhood, Dr. Brij Mohan is an ardent follower of Lord Krishna.
Wife: A partner who shared his dream
While attending college, he met his future wife, Madhuri Bharadwaj, who was studying in the ninth standard in a school in Aligarh. Madhuri and Mohan both used to travel on a bus to attend school and college, respectively. In the bus, they would discuss a topic unusual for two teenagers. They would talk about their shared dream; a meaningful life, dedicated to helping those in need. In Madhuri, he found an echo of his own mission. Mohan and Madhuri planned to be partners in this venture. Eight years after their meeting, they decided to become life partners and got married on 8 December 1993. However, they decided to never have their own children; as they wanted to invest their all energy on the sick and homeless. They both became doctors and started bringing the abandoned sick people from the streets into their homes.
Inspired By a Baba
When he was five years old, a baba named 'Chiranjee Baba' died in his village, Sahroi. Brij Mohan Bhardwaj was anguished at his death. Chiranjee Baba was an 85-year-old destitute who spent his days as a cowherd to villagers. Chiranjee Baba had never married and lived alone in the village. However, when Chiranjee Baba fell sick, no one came to help him, and eventually, he died. While remembering the incident, he says,
It's not that nobody wanted to help him. Everyone did. But they held back from taking responsibility, afraid it would fall on their plates. People will help if someone takes responsibility and shows others how they can help."
Although Brij Mohan Bhardwaj was too young to help Chiranjee Baba, the incident left a mark in Bhardwaj's mind, and it prompted him to help the sick and to be able to act and save lives.
Apna Ghar: Where Humanity Lives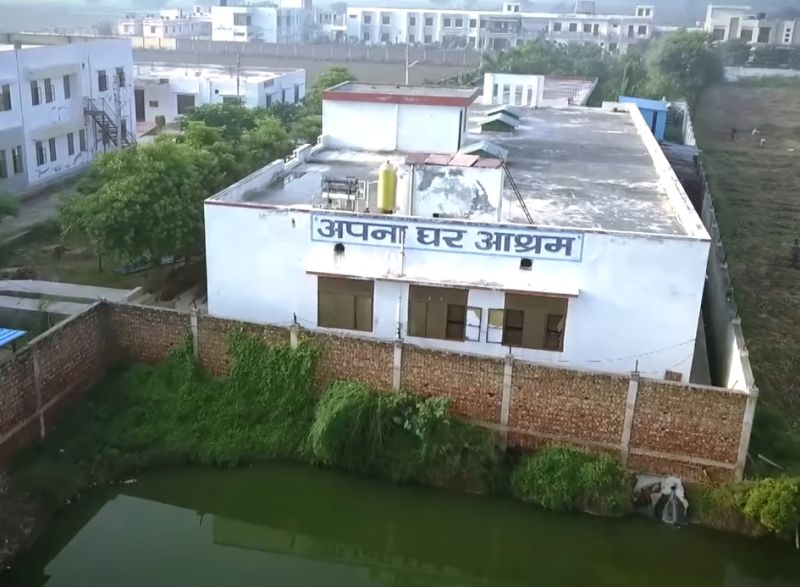 After seven years of their marriage, Dr. Brij Mohan Bhardwaj and Dr. Madhuri Bharadwaj established 'Maa Madhuri Brij Varis Sewa Sadan, Apna Ghar' on 29 June 2000, on Madhuri's 27th birthday in Bharatpur, Rajasthan. Apna Ghar went on to become a home for the homeless and the destitute, the sick and the lost ones who are found wandering in public spaces. Today, there are 21 ashrams across India– Rajasthan, Madhya Pradesh, Uttar Pradesh, and Delhi, which provide shelter to sickly and homeless people. The volunteers of Apna Ghar Sewa Samitis have set up Apna Ghar helplines, which provide immediate services to the homeless and the destitute. More than 30 ambulances work day and night to carry them to ashrams for relief.
Funding & Expenditure
Although most of the ashrams run on public support, ashrams in Kota and Ajmer are partially supported by the Government of Rajasthan. Every ashram displays a board outside of it; mentioning the daily needs of ashrams, and these are more often than not met by visitors' donations. The organization often runs crowdfunding campaigns to raise costs.
In Popular Media
The noble work of this doctor couple has been acknowledged both by the government and the general public. Many media houses have covered their stories on their respective platforms. On 25 October 2019, Dr. Brij Mohan Bhardwaj and Dr. Madhuri Bharadwaj appeared on a special show called 'Karamveer' of the popular Indian game show, Kaun Banega Crorepati (KBC).