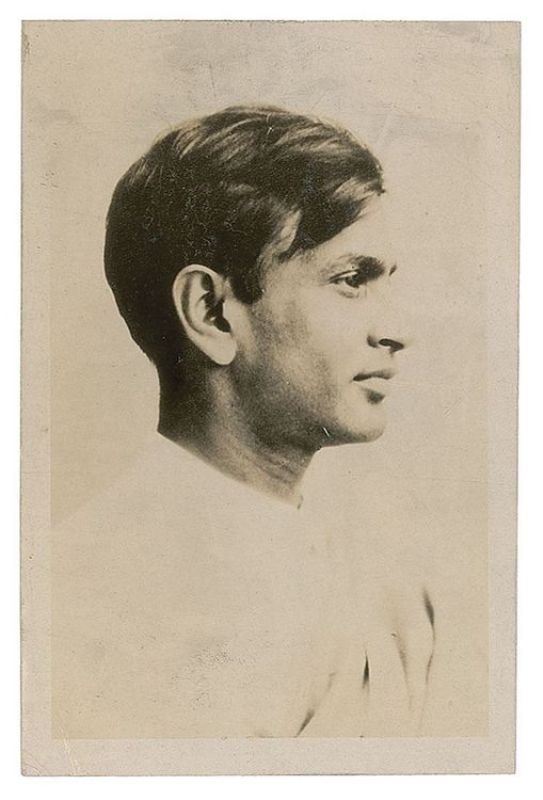 Dhan Gopal Mukerji (1890 – 1936) was an Indian man of letters in the United States. He contributed in interpreting Hindu folklore, scripture, and philosophy. He was the first South Asian immigrant to have a successful career in the United States, designated as a man of letters. He published several translations, drama, fiction, philosophy, and children's stories, plays, and collections of poetry. On 14 July 1936, Dhan Gopal Mukerji hanged himself in his apartment in New York City after six months of a nervous breakdown.
Wiki/Biography
Dhan Gopal Mukerji was born on Sunday, 6 July 1890 (age 46 years; at the time of death) in a village on the edge of Kajangal forest near Calcutta, British India (now Kolkata, India). Being a teenager, Dhan Gopal Mukerji had to follow priesthood as it was the custom of his strict priestly household. After a year of wandering as an ascetic, he left the ascetic life and started studying in the University of Calcutta. In his autobiography Caste and Outcast, he wrote-
You cannot be a priest if you do not know how people live, and the best way to find out about people is to beg from them. So there is a law of the priesthood that before officiating in the temple, you must go begging from door to door. But at 14, to be turned loose in the world—even after forswearing it, makes one feel rather forlorn."
In 1910, Dhan Gopal Mukerji went to Japan and studied industrial machinery and textiles at Tokyo University. In 1910, he went to the University of California, Berkeley for three years but later transferred to Stanford University, where he received A.B. degree in metaphysics in 1914. In the 1920s, Dhan Gopal Mukerji moved to New York City.
Family & Caste
He belonged to a Brahmin family.
Parents & Siblings
Dhan Gopal Mukerji's father, Bhuban Goswami Mukerji, was a lawyer, but later in life, he decided not to continue his law practice due to health issues and got indulged in music. He also served as a priest at his village temple. Her mother's name was Kissori. Dhan Gopal Mukerji's brother, Jadugopal Mukherjee, was a doctor by profession. He devoted his life to the freedom struggle of India. He was imprisoned for four years from 1923 to 1927. Dhan Gopal Mukerji later wrote a memoir about Jadu Gopal titled My Brother's Face.
Wife & Children
He got married to an American woman, Ethel Ray Dugan, in 1918 who was an artist and educator. They were blessed with a son.
Religion
He followed Hinduism.
Signature/Autograph
Career
In 1922, Dhan Gopal Mukerji published his first children's book, 'Kari, the Elephant'. In 1927, he published 'Gay-Neck: The Story of a Pigeon.' His other children's books include 'Ghond, the Hunter' (1928), 'The Chief of the Herd' (1929), 'Hindu Fables for Little Children' (1929), 'Rama, the Hero of India' (1930), and 'The Master Monkey' (1932). 'Fierce-Face: The Story of a Tiger' was published in 1936, which was his last work for children. Some other prominant works of Dhan Gopal Mukerji are 'A Son of Mother India Answers' (1928), 'Devotional Passages from the Hindu Bible' (1929), and 'Disillusioned India' (1930), and 'The Face of Silence' (1926). Dhan Gopal Mukerji's autobiography, Caste and Outcast, was published in 1923.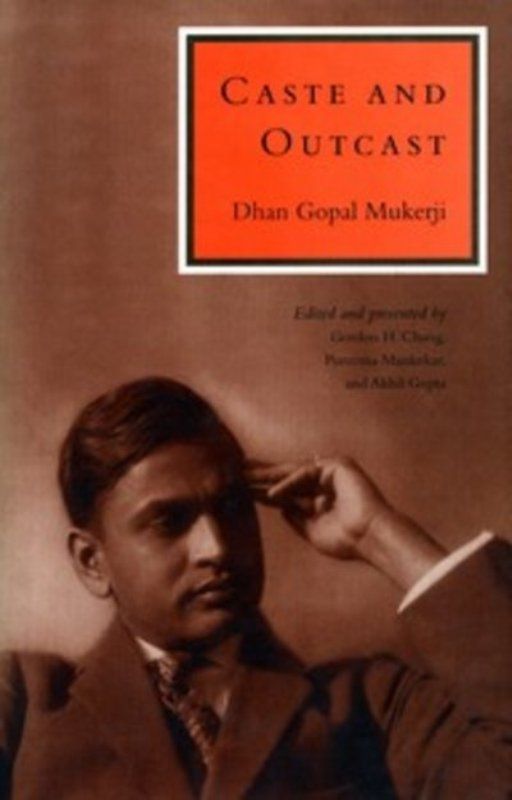 Honour
He was honoured with the Newbery Medal in 1928, for Gay-Neck: The Story of a Pigeon (1927) by The American Library Association.
Death
On 14 July 1936, Dhan Gopal Mukerji hanged himself in his apartment in New York City. He was 46 when he committed suicide.
Facts/Trivia
In his autobiography, Caste and Outcast (1923), Dhan Gopal describes his childhood and writes,


I went to the Christian school, and studied the New Testament carefully. It was hardly a year before I gave up being a priest, because I realized that I was not in my right place. This may seem very strange to a Westerner after all I had experienced, but to a Hindu it was not strange. A Brahmin boy often fulfills the duties of a priest for a time, but if he finds it is not his vocation he is expected to resign and to seek the Lord in other ways. We think the end is holiness, not a profession."
After World War I, Dhan Gopal Mukerji came back to India from New York. He actively participated in India's independence movement.
A new edition of his autobiography, Caste and Outcast, published in 2002.