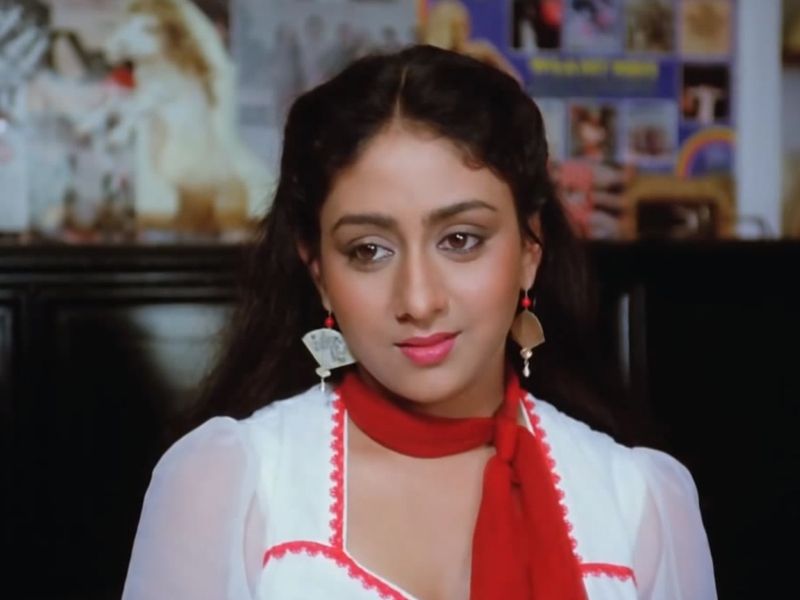 Bindiya Goswami is an Indian former actress who is known for her work in Hindi cinema during the 1970's and 1980's. The actress is best known for her role as Urmila Shankar in the 1979 Bollywood film Golmaal.
Wiki/Biography
Bindiya Goswami was born on Saturday, 6 January 1962 (age 60 years; as of 2022) in Kaman, Bharatpur (Rajasthan). During her childhood, she aspired to become an air hostess like her elder sister Pearl. However, at the age of fourteen, her life took a major turn when she attended a party at her neighbor composer Pyarelal's house, where Jaya Chakravarthy, Hema Malini's mother, noticed that Bindiya Goswami bore a stark resemblance to Hema Malini. Thereafter, Jaya Chakravarthy suggested the makers of the film Jeevan Jyothi (1976) to cast Bindiya in the film. Later, she also landed a role in the film Mukti (1977) on the recommendation of Jaya Chakravarthy. In an interview, Bindiya talked about Jaya Chakravarthy's role in launching her acting career. She said,
Jayaji was known to be protective of Hemaji. My mother felt I too would be in safe hands. Jayaji was dynamic. Her kajal bhari eyes and quiet presence were compelling. [1]Filmfare
Physical Appearance
Height (approx): 5′ 4″
Hair Colour: Black
Eye Colour:  Black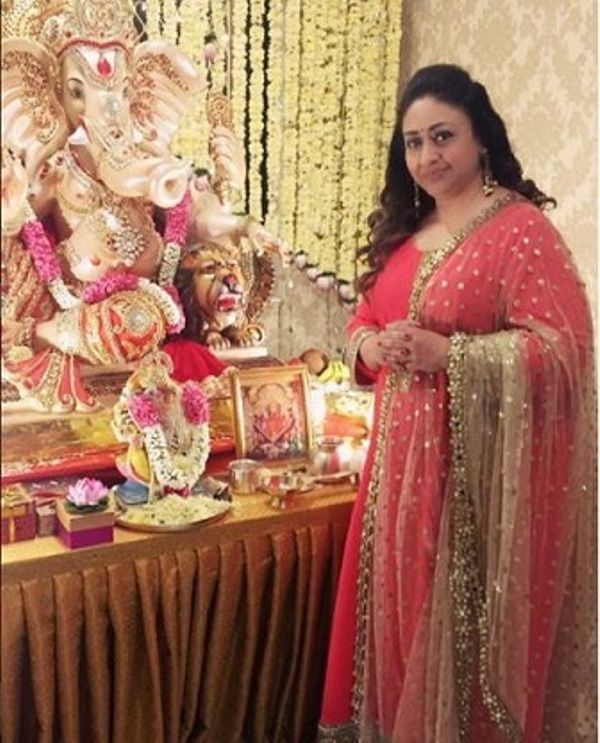 Family
Parents and Siblings
Bindiya Goswami's father, Shri Venugopal Goswami, was a priest of Vallabh Sampraday, and her mother's name was Dolly Goswami, who was a catholic. She has two siblings, a brother named Rajiv Goswami, and a sister named Pearl.
Husband & Children
In 1980, Bindiya Goswami got married to actor Vinod Mehra when she was just 18. Bindiya Goswami and Vinod Mehra ended their marriage after four years in 1984. Vinod Mehra died of a heart attack in October 1990.
In 1985, a year after her divorce from Vinod Mehra, Bindiya Goswami started seeing director J.P. Dutta, and reportedly, she got married to him in the same year.
During an interview, she talked about Vinod Mehra and J.P. Dutta. She said,
He was one of the nicest human beings I've met. A great soul! But my mukkam, my destiny was JP Saab and my two daughters Nidhi and Siddhi"[2]Filmfare
Bindiya Goswami has two daughters from her second marriage with J.P. Dutta named Nidhi Dutta and Siddhi Dutta.
Her daughter Nidhi Dutta is an actress, and Sidhi Dutta is trying her hand in film production. In an interview, Bindiya Goswami talked about her daughters and said,
I have taught her the dos and don'ts in life. How she takes life forward, how she pursues her dream is her own. But I have told her not to get disappointed if her films don't work. Some of the JP's films may not have worked, but they are part of syllabi in film universities." [3]Filmfare
Career
Acting
Bindiya Goswami started her acting career with the movie Jeevan Jyoti (1975).
Within a year of her debut, she was assigned for the movie Mukti (1977), which was directed by Raj Tilak. Jeevan Jyoti, which was a remake of the Telugu movie Muthyala Muggu (1975) flopped, and Mukti (1977) became a major hit.
The popularity of Bindiya's face and her performance attracted directors. She appeared as the lead actress in many hit films by Basu Chatterjee such as Khatta Meetha (1978) and Hamari Bahu Alka (1982). She earned acclaims for her role in Khatta Meetha, which became a hit during the 1970s and 1980s. Bindiya Goswami then played Urmila Shankar's role in Hrishikesh Mukherjee's movie Golmaal; the role went on to become the best role in her acting career.
In 1980, she was cast in the movie Shaan, which was directed by Ramesh Sippy. She appeared in many Hindi films alongside Vinod Mehra as her co-star such as Dada (1979), Jaandaar (1979), Muqabla (1979), and Khud Daar (1982).
Bindiya's acting career started declining after she got married to Vinod Mehra in 1979. The reason behind this was Vinod Mehra was already married to Meena Broca. Although Vinod Mehra and Meena were already seeing an unsuccessful marriage and they separated just after Vinod and Bindiya's marriage, the controversies created due to their marriage started creating barriers in Bindiya's acting career[4]IMDb. After four consecutive years of an unsuccessful marriage, Vinod Mehra and Bindiya Goswami filed their divorce.
Costume Designing
After completely ending her acting career, she started costume designing for her husband J.P Dutta's films. She designed costumes in movies such as Border (1997), Refugee (2000), Kargil (2003), and Umrao Jaan (2007).
Facts/Trivia
Shri Venugopal Goswami, father of Bindiya Goswami, is reportedly known to married 7 times in his life.
According to Bindiya Goswami, she was often escorted by her mother on the sets of the films as her mother did not want her to interact with any other person.