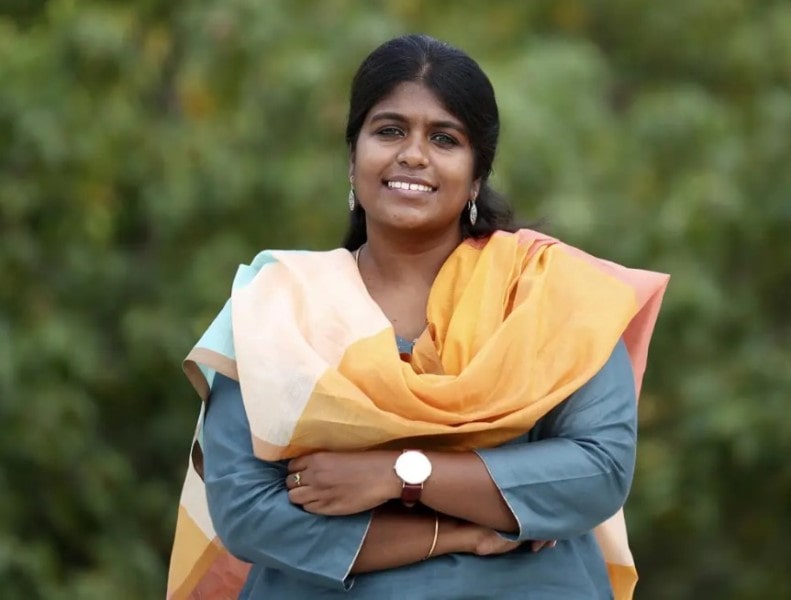 Ashwini K. P. is an Indian social activist, academician, and teacher. She came to the limelight in October 2022, after she became India's as well as Asia's first Special Rapporteur (SR) in the United Nations. [1]The Quint
Wiki/Biography
Ashwini K. P. was born in 1986 (age 36 years; as of 2022) in Chikkaballapur, Karnataka, India. After completing her schooling at Ladyhill Victoria Girls High School and Mount Carmel Central School in Bengaluru, she enrolled at Mount Carmel College in Bengaluru in 2003 and earned a Bachelor of Arts degree in history, economics, and political science in 2005. In 2006, she enrolled at St. Joseph's College in Bengaluru and earned a Master of Arts (MA) degree in Political Science in 2008. While pursuing M. A., she wrote and published a thesis titled Land and Caste Question: Case Study of Land Reforms in Karnataka. In 2008, she joined Jawaharlal Nehru University (JNU) in New Delhi and earned a master's degree in philosophy in South Asian Studies in 2011. She began pursuing PhD in South Asian Studies from JNU in 2011 and completed her course in 2015. As an MPhil and a PhD student, she wrote a thesis titled International Dimension of Dalit Human rights: A Case study of India and Nepal. [2]UNHRC – Ashwini K. P.
Family
Ashwini K. P. belongs to a Dalit family from Karnataka. Her mother's name is Jayamma.
Parents & Siblings
Her father, Prasanna Kumar, is a retired Karnataka Administrative Services (KAS) officer.
Wife & Children
Her marital status is not known.
Caste
Ashwini K. P. is a Dalit. [3]The Hindu
Religion
Ashwini K. P. follows Buddhism.
Career
Social Activism
Ashwini K. P. has been participating in anti-caste movements, along with her family, since childhood. While studying at JNU, Ashwini participated in several anti-caste movements organised by the United Dalit Students' Forum and Samyukta Dalit. Since 2014, Ashwini has been working as a volunteer at an NGO named Friends Charitable Trust. In 2017, she joined the international human rights group Amnesty International and worked there as a senior campaigner till 2019. As a senior campaigner, she organised several movements and demanded equal rights for the Adivasis and women living in Chattisgarh and Orissa. In 2018, she participated in the Dalit History Month organised by Project Mukti.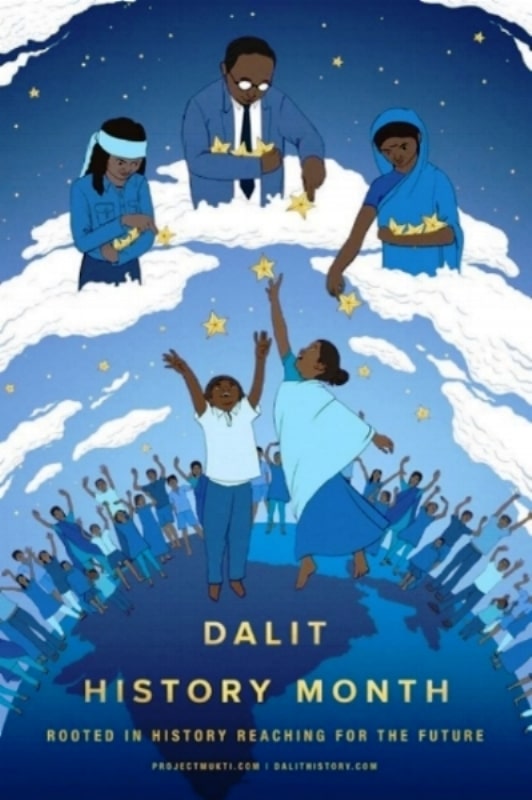 In 2019, she co-founded an NGO named Zariya: Women's Alliance for Dignity and Equality with her friend Mariya Salim. From 2019 to 2020, she worked as a researcher at Project Mukti.
Academician
Ashwini K. P. has written and published several research journals. In 2015, she published Mapping Social Exclusion in Higher Education: Experiences of Dalit students. In the same year, she published another journal titled Social Exclusion in Nepal: Concealed Realities of the Marginalization of Dalit Women. On 6 June 2021, she published a journal titled International Dimension of Caste-Based Discrimination: A Global Perspective of Dalit Human Rights.
Teaching
Ashwini K. P. joined the Department of Political Science at St. Joseph's College in 2015. She worked there as a lecturer till 2016. From June 2016 to December 2016, she worked as a guest faculty teacher in the Department of Political Science at Mount Carmel College. In 2019, she joined St. Joseph's University's Department of Political Science as an assistant professor.
United Nations
On 18 August 2022, Ashwini K. P. applied for the position of the United Nations Special Rapporteur for Racism, Racial Discrimination, Xenophobia and Related Intolerance. In her application, she wrote,
Belonging to a marginalised community myself, an Indian Dalit woman, working on issues related to descent and occupation based discrimination has been part of my professional space, research and activism and are not new to me."
On 7 October 2022, during its 51st session in Geneva, the United Nations Human Rights Council (UNHRC) announced that Ashwini would become the UN's sixth Special Rapporteur (SR) and that her term of three years would begin on 1 November 2022. Ashwini was shortlisted out of two other candidates.
At #HRC51, the Human Rights Council has appointed Ms. Ashwini K.P. of #India as the new Special Rapporteur on contemporary forms of racism, racial discrimination, xenophobia and related intolerance. pic.twitter.com/xC3Rb1Efw0

— UN Human Rights Council (@UN_HRC) October 7, 2022
During an interview, taken after her selection, Ashwini said that as an SR, she would emphasize addressing global issues such as casteism, apartheid, religion-based violence, equal rights for the LGBTQIA+ community, and more. While talking about it, she said,
I will focus on apartheid, racism, region-based discrimination, Islamophobia, discrimination against the migrants, and so on. I will draw a specific focus on racism within the Indian diaspora in the US and discrimination against migrants workers in West Asia. The racism faced by the African women is different from others. The struggles of the Muslim women is different. So, I am very much interested in looking at gender issues in racism. When we are appointed as special rapporteurs, we have to choose a theme. I am very keen on gender within racism. I am interested in understanding how racism affects women and people from the LGBTQ community and focus on the multiple layers of discrimination."
Facts/Trivia
In 2014, Ashwini K. P. was a part of a delegation that visited the United Nations (UN), representing the Dalits from India.
In 2015, she worked as an event organiser at the JNU-based Centre for the Study of Discrimination and Exclusion School of Social Sciences.
At Middlesex University London's Center for Social and Criminology Research, Ashwini worked as an event organiser in 2016.
Ashwini K. P. is an Ambedkarite and follows the ideology of Dr B. R. Ambedkar.
For publishing several academic journals, Ashwini was selected for a study tour at Columbia University, New York, United States of America.
During an interview, Ashwini claimed that she was once threatened by a student during a lecture when she was talking about women's rights in India. She also said that she had faced discrimination throughout her life because of her caste. Talking about it, she said,


One of the students got up and directly threatened me with "Neve Kallejali Hengirthira Nodtini" for talking about women's rights, Dalit rights, Baba Saheb, Basavanna, and Buddha's thoughts in the college during a class. Whatever was the economic background of our family, I had to face discrimination because I was a Dalit because of my caste. Because of my caste, I have lost opportunities in some areas. In all these places, caste is not directly the cause of opportunity fraud."
Ashwini follows a non-vegetarian diet.
Ashwini passionately follows her hobbies of painting, photography, and travelling.