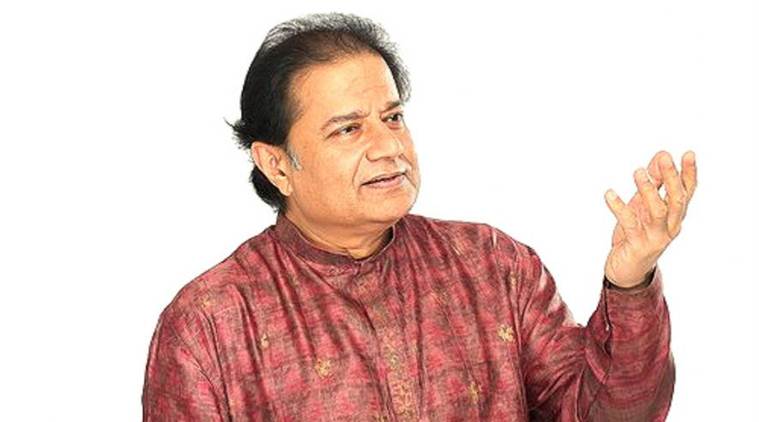 Anup Jalota is a well-known Indian musician and a devotional singer. He is highly famous for his Hindu music bhajans and Urdu ghazals. Let us get to know more about Anup Jalota, his career, personal life, marriages, and many other interesting facts.
Biography/Wiki
Anup Jalota was born, as Anoop Jalota, on 29 July 1953 (65 years; as in 2018) in Nainital, Uttarakhand, India. He is immensely popular for singing devotional bhajans and therefore, he was given the nickname Bhajan Samrat, which means Emperor of Bhajans. Anup received his training in classical music from his father Purshottam Das Jalota and Bhatkhande Vidyalaya in Lucknow. He was a good batsman during his college days. Jalota started his musical journey as a singer for legendary singer Kishore Kumar's stage shows and was often referred to as Junior Kishore. With lots of hard work and struggle, he was able to get a job as a chorus singer in All India Radio. With time, his bhajans started appealing to a large section of the society and  he became a household name for his bhajans.
Physical Appearance
Anup Jalota has 5′ 4″ height and weighs 80 kilos. His body measurements are 44″ chest, 38″ waist, and 13″ biceps. Anup's eyes and hair are black.
Family, Wife & Girlfriend
Anup Jalota was born into a musical Punjabi-Khatri family in Nainital, Uttarakhand.  His father, Purshottam Das Jalota, was a famous classical and devotional singer. Though he was born in Nainital, Anup traces his roots back to Phagwara, Punjab, India.
He has two brothers, Anil Jalota, and Promod Jalota, and two sisters, Anjali Dhir and Anita Mehra. Ajay Jalota currently resides in California, USA.
Anup Jalota married Sunali Rathod without the consent of his parents. Sunali was a student back then and later on emerged as a competent singer as well. The two became highly famous and were referred to as Anup and Sunali Jalota. Their marriage could not survive for long, and the two got divorced. Sunali later married renowned singer Roopkumar Rathod. 
After his divorce, Jalota's parents arranged his marriage with Bina Bhatia. The marriage could not last long either, and Anup divorced his wife yet again.
Anup Jalota married Medha Gujral, later Medha Jalota, for the third time. Medha is the niece of former Prime Minister of India, Inder Kumar Gujral. Medha Jalota divorced the established director Shekhar Kapur in 1994. However, Medha Jalota died of liver failure in the year 2004 in New York.
Anup and Medha have a son Aryaman Jalota, born in 1996.
Since 2016, Anup Jalota has been in a live-in relationship with his student and singer Jasleen Matharu. They both reside in Mumbai, India. The couple participated in the season 12 of the controversial reality show Bigg Boss.
Career
Although Anup was born in Nainital, he later shifted to Lucknow for his education. Anup became trained in classical singing and learnt music from his father, Purshottam Das Jalota and Bhatkhande Vidyalaya in Lucknow. Purshottam Das Jalota was also a famous devotional singer.
Anup Jalota started his musical career as a singer with legendary Late Kishore Kumar at stage shows and was often referred as Junior Kishore. 
After struggling in Mumbai, he initially got a job as a chorus singer in the All India Radio his salary was ₹350.
He got his big break at the time when Manoj Kumar recorded four songs with him for the film Shirdi Ke Sai Baba, which later went on to become a huge hit. 
Anup has performed with numerous popular musicians like Zakir Hussain, Lata Mangeshkar, Pankaj Udhas, Mehdi Hassan, Ghulam Ali, late Nusrat Fateh Ali Khan, Jagjit Singh, Hariharan, etc.
Jalota was also the presenter of the television program Dharam Aur Hum (2002-2005) that aired on Star Plus.
Apart from being a great singer, Anup has also produced two Hindi films, Hum Deewane Pyar Ke (2001) and Nishaan: The Target (2005).
He has also produced music for numerous devotional, pop, ghazals, and classical vocal albums like 'Chalo Dwaar Shivshankar Ke,' 'Maa Durgar Aagman,' 'Bhajan Archana,' 'Bhajan Tulsi,' 'Wah Bhai Wah,' 'Darmiyaan Apne,' 'Vasundhara,' 'Ibtida,' etc.
One was Anup's earliest hit was Aisi Lagi Lagan.
Anup Jalota has performed in more than 5000 live concerts throughout the world.  In 2015, he played the role of famous spiritual guru Satya Sai Baba in the film Satya Sai Baba but the movie never got released.
In 2016, he, along with Pankaj Udhas and Talat Aziz, appeared as guests on the set of a famous comedy show, 'The Kapil Sharma Show.'
Anup is the director of Prabhatam Fly Divine, an airline in Madhya Pradesh that has been running since 2017.
He also used to train students in music privately.
Awards
Throughout his successful musical career, Anup Jalota has received many awards and adulation. He has been conferred the following titles for his contribution in the field of music:
Bhajan Samrat by the Shankaracharya Peeth.
Manav Ratna Award by the Global Sai Foundation.
Citizen Council Award by the Gujarat Government.
Gandharva Gaan Mani Award by the Kanchi Shankaracharya Math.
Sangeet Natak Academy Award by the Uttar Pradesh Government.
British Parliament's Annual Globe Award for his contribution to the global music industry in 2010.
Padma Shri Award in the field of Art-Indian Classical Music-Vocal in 2012.
Rasheshwar Award by the Sur Singar Samsad, Mumbai.
He has his name in The Guinness Book of World Records for the highest number of platinum discs in history.
Salary
Anup Jalota charges ₹ 7-8 Lakhs/show.
Controversy
In 2010, the Isreali actress, Rina Golan released a book titled Dear Mister Bollywood: How I Fell in Love with India Bollywood and Shah Rukh Khan in which she accused Anup Jalota of casting couch.
Favourite Things
Anup Jalota likes to eat Chinese, Mexican, Italian, Japanese, Korean and Polynesian cuisines.
He admires actors, Shatrughan Sinha and Aamir Khan.
Shabana Azmi is his favourite actress.
Jalota loves listening to the music of Kishore Kumar, Pankaj Udhas and Jagjit Singh.
Cricket is his favourite sport.
Anup likes to dine in The Zodiac Grill – The Taj Mahal Palace Hotel, Mumbai.
His favourite holiday destinations include Kashmir, Dharamsala, Sikkim, Shimla and Nainital.
Indian tennis star Purav Raja and American wrestler Roman Reigns are his favourite athletes.
Anup likes listening to the music of R. D. Burman and Madan Mohan.
Facts
He was a fine batsman during his college days.
Jalota's hobbies include Travelling, Reading, Writing, and Singing.
He has also sung and recorded more than 2000 Bhajans, Geets, and Ghazals.
Jalota has published numerous blogs on his website, which relates to his life journey, events, etc.
He has sung in 9 different languages.
As of 2018, he has earned over 100 Gold, Platinum, and Multi-Platinum Discs.
His address is Mohan Nivas, 56, Keluskar Road, Shivaji Park, Mumbai – 400 028, India.