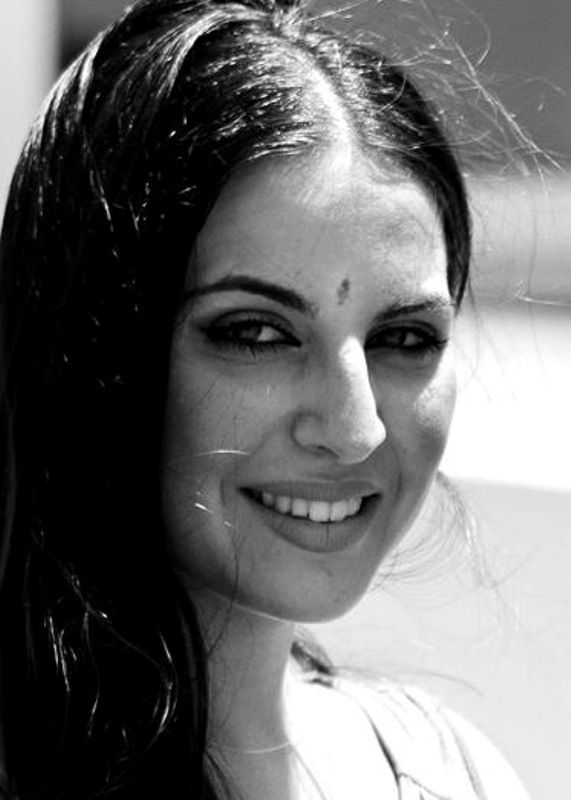 Andria Panagiotopoulou is a Greek dance teacher who tied the knot with Manit Joura, an Indian actor, in 2023.
Wiki/Biography
Andriana Panagiotopoulou [1]News.gr was born in 1991 (age 32 years; as of 2023) in Patras, Greece, where she grew up. She attended the University of Patras from 2009 to 2013; she was enrolled at the Pedagogical Department of Primary Education of the university and pursued a degree in Elementary Education and Teaching. Andria did graduate training in elementary education and teaching at Pädagogische Hochschule Wien in Vienna, Austria, in 2012. She earned diplomas in various dance forms including Latin and Ballroom from E. S. H. E (National Dance Council of Greece). Andria holds a postgraduate diploma, recognised by the International Dance Council (CID UNESCO). She pursued a degree in Special Education and Teaching at Ethnikó ke Kapodistriakó Panepistímio Athinón (National and Kapodistrian University of Athens) (2017-2018) in Greece. In 2020, she earned a Master of Science degree in Educational Psychology from Neapolis University Pafos in Paphos, Cyprus. [2]Andriana Panagiotopoulou – LinkedIn
Physical Appearance
Height (approx.): 5′ 6″
Weight (approx.): 55 kg
Hair Colour: Black
Eye Colour: Dark Brown
Figure Measurements (approx.): 34-30-34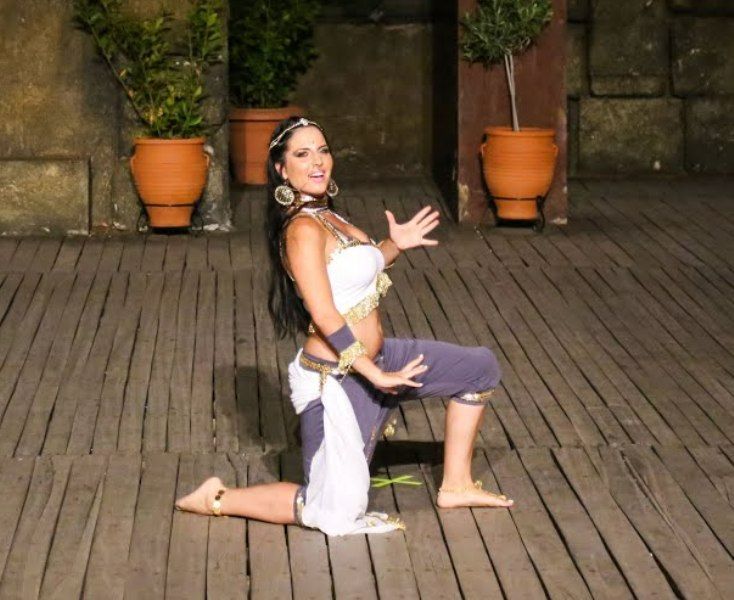 Family
Parents & Siblings
There is not much information about her parents and siblings.
Husband
Andria Panagiotopoulou got married to Manit Joura on 9 July 2023 in Udaipur, Rajasthan, India.
Relationships/Affairs
Manit Joura
Andria dated Manit Joura for a long period of time before getting married to him in 2023. According to sources, Andria and Manit initially held a relationship of a teacher and student. Over time, they became friends, and they confessed their love for each other in 2019. Reports also suggest that the duo discussed the possible difficulties they could face due to different cultural backgrounds. Manit, however, was amazed when Andria said that she would rather live four months in a year with him than live without him all her life. Following this, Manit proposed to her at Mumbai airport in January 2023.
Career
Dance Teacher
Andria Panagiotopoulou works as a dance teacher. She worked as a dance teacher at various dance schools in Patras such as Katsikis Dance School (2007-2009), Tsekouras Panagiotis (2009-2018), Hatha Yoga & Pilates Studio (2012-2013), Artistic Studio Oriental Expression (2013), Top Form City (2012-2015), Fitathlon (2014-2015), Surprise Party (2015-2017), Alevri Mozart kai Pinelo School (2015-2017), Royal Dance Art (2017), Georgia Voulgari – Ballet Dance School (2018), Mourtzoukou Aggeliki (2018-2019), and Danza Club (2019-2020). She has given dance-expressions lessons at private schools as well. Andria has worked as a dance instructor at various gyms in Patras, Greece, as well including Gym Tonik (2013-2019), Biokinisi (2015-2016), and Ozone Gym (May 2017 – August 2017). [3]Andria Panagiotopoulou – LinkedIn
School Teacher
Andria joined Savani English Language School, Patras, in 2010 as an English teacher and taught there till 2012. She has worked as a teacher at many public schools under the Ministry of Education and Religious Affairs, in Greece as well; she taught at a school in Megara from 2018 to 2019, in Serifos from 2019 to 2020, and another school in Megara in 2020. [4]Andria Panagiotopoulou – LinkedIn
Bollywood Patras
Panagiotopoulou joined the International Dance Council – CID UNESCO in 2013 as a professional dancer. She became a member of the 1st Bollywood Dance Academy Greece in April 2013. Andria founded Bollywood Patras, a dance group which has performed at many Bollywood & Multicultural Dance Festivals in Greece, in 2014. [5]Andria Panagiotopoulou – LinkedIn
Andria has participated in various competitions as a dancer and choreographer and has performed at various events and shows. She won the gold medal at the 3rd Bollywood & Multicultural Dance Festival in Greece in 2015 and was named 'Bollywood Star of the Year 2016' at the 4th Bollywood & Multicultural Dance Festival.
Andira, according to some sources, appeared in some Bollywood films as well including 'Bindaas' (2014) and 'Tere Mere Darmiyan' (2015). She earned the title of the Queen of the Patron Carnival 2017. [6]News.gr She earned the title of Gold Medal Professional in January 2019. [7]Andria Panagiotopoulou – LinkedIn
Secretary and Coordinator
Panagiotopoulou joined Royal Patras in Patras, Greece, as a secretary and coordinator in June 2017 and worked there until September 2017. She worked as a secretary at Frontistiria Stohos in Patras from September 2017 to December 2017.
Facts/Trivia
Andria started learning about the traditions and folk dances of Greece in early childhood.
She was so profound of dance that she became a professional dancer by the age of 16.
Panagiotopoulou loves attending Patrinos Carnival, and she has been a crew member of the carnival since she was a child.
According to sources, Andria loves Bollywood, and she believes it to be a 'colourful paradise.'