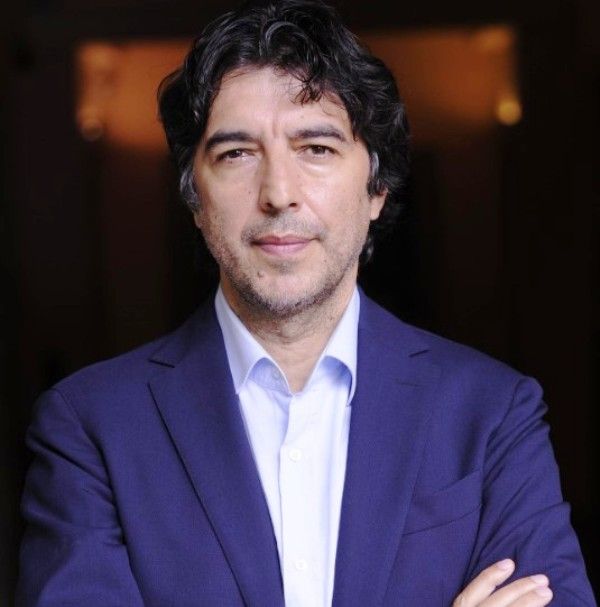 Valter Longo is an Italian-American biogerontologist and cell biologist. He won several awards for his research on anti-aging and fast-mimicking diets which are helpful in increasing life span and preventing diseases such as cancer and cardiovascular diseases.
Wiki/Biography
Valter Longo was born on Monday, 9 October 1967 (age 55 years; as of 2022) in Genoa, Italy. His zodiac sign is Libra. Valter completed his primary education in Genoa, Italy. After his sophomore (10th grade), he decided to become a rock guitarist and moved to Chicago, USA. There he joined the United States Army Reserve to bear his expenses; he attended recruit training in Fort Knox. Later, he enrolled in the University of North Texas College of Music to learn Jazz music.
Due to his training in the army, he decided to study nutrition and longevity; he enrolled in the Bachelor of Sciences at the University of Texas where he graduated in biochemistry in 1992. In 1992, he joined the laboratory of calorie restriction at The University of California, Los Angeles, where he studied calorie restriction and aging of the immune system. In 1997, he completed his PhD in Biochemistry studying antioxidant enzymes and anti-aging genes under Prof. Joan Valentine at The University of California, Los Angeles (UCLA). He completed his postdoctoral training in the neurobiology of Alzheimer's disease under Prof. Caleb Finch at the University of Southern California.
Physical Appearance
Height (approx.): 6 feet
Weight (approx.): 70 kg
Hair Colour: Black
Eye Colour: Black
Family
Valter Longo was born to Calabrian parents.
Parents & Siblings
There is not much information about Valter's parents and siblings.
Wife & Children
There is not much information about Valter's wife and children.
Biogerontologist & Cell Biologist
Anti-Aging Research
In 1997, after completing his PhD on antioxidant enzymes and anti-aging genes, Valter became a faculty member at the University of Southern California Leonard Davis School of Gerontology. He is a member of USC's Biology of Aging program as well as the director of the USC Longevity Institute.
Valter's research focuses on understanding the basic mechanisms of aging in simple organisms and mice and how these mechanisms can be applied to humans. The Longo laboratory has identified genetic pathways that control aging in simple organisms and has shown that deactivating these pathways can slow down the progression of multiple diseases in both mice and humans.
Valter's laboratory has developed dietary and genetic interventions that protect healthy cells while making cancer cells more susceptible to chemotherapy. These interventions are being tested in numerous hospitals across the US and Europe. [1]Hindustan Times
Fast-Mimicking Diet
Longo's Fasting-Mimicking Diet (FMD) is a meal program which is low in calories and protein, and moderate in carbohydrates and fat.
It is designed to replicate the effects of water fasting over a period of five days while still providing the body with essential nutrients. Developed at the University of Southern California by Longo, the diet aims to inhibit the same metabolic pathways as fasting without triggering the body's growth responses. The Fasting Mimicking Diet is trademarked by L-Nutra, a company partially owned by Longo and financially supported by USC. Dr Longo published a book, The Longevity Diet, in which he discussed the Fast-Mimicking Diet at length.
He has launched the USC Davis School of Gerontology's first study-abroad program, a summer class in the nutrition and genetics of aging in Italy
Awards, Honours, Achievements
Nathan Shock Lecture Award by National Institute on Aging in 2010
In 2013, Vincent Cristofalo Rising Star Award in Aging Research from the American Federation for Aging Research (AFAR)
Jubilee Professorship 2016 by Chalmers University of Technology, Gothenburg, Vastra Gotaland, Sweden.
Glenn Award 2016 for research on aging
Facts/Trivia
Valter's complete name is Valter D. Longo.
Valter's hobby is playing the guitar. Whenever he visits old people or patients he plays guitar for them.
He appeared in the ninth episode of 'Through the Wormhole with Morgan Freeman's second season on 27 July 2011. In this, he discussed his anti-aging research, he said,


I found a way to extend the life span of baker's yeast to 10 times its normal length. Then I began studying the equivalent genes in mice and found that I was able to double their normal life span."
Valter runs two foundations, Fondazione Valter Longo in Milano, Italy, and Create Cures Foundation in Los Angeles, California, USA.
He donates all profits earned by selling the books to the research and innovation programs.