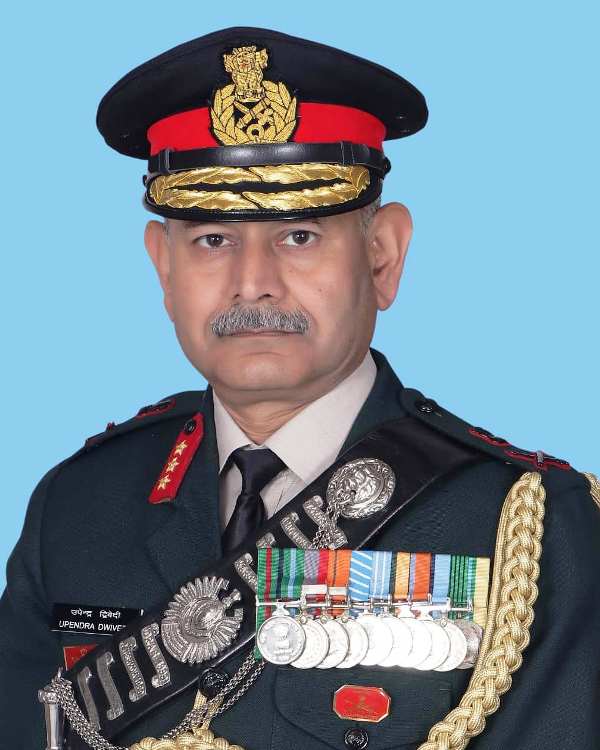 Upendra Dwivedi is a three-star General who is the Northern Army Commander of the Indian Army. He made headlines on 24 November 2022 after he gave a statement in which he said that the Indian Army is ready to take back the Pakistan-administered Jammu and Kashmir.
Wiki/Biography
After completing his schooling at Sainik School in Rewa in 1980, Upendra Dwivedi joined the National Defence Academy, Pune. In 1983, after completing his graduation at NDA, he joined the Indian Military Academy (IMA) in Dehradun. He was commissioned into the Indian Army on 15 December 1984 after completing his military training at the IMA. After joining the Indian Army, Upendra earned an M Phil degree in Defence & Management Studies. He has also earned two master's degrees in Strategic Studies, one from the United States Army War College (USAWC) in Carlisle, Pennsylvania and the other from the Defence Services Staff College (DSSC) in Wellington. [1]Upendra Dwivedi – Indian Army's website
Physical Appearance
Height (approx.): 5′ 6″
Hair Colour: Salt and Pepper
Eye Colour: Dark Brown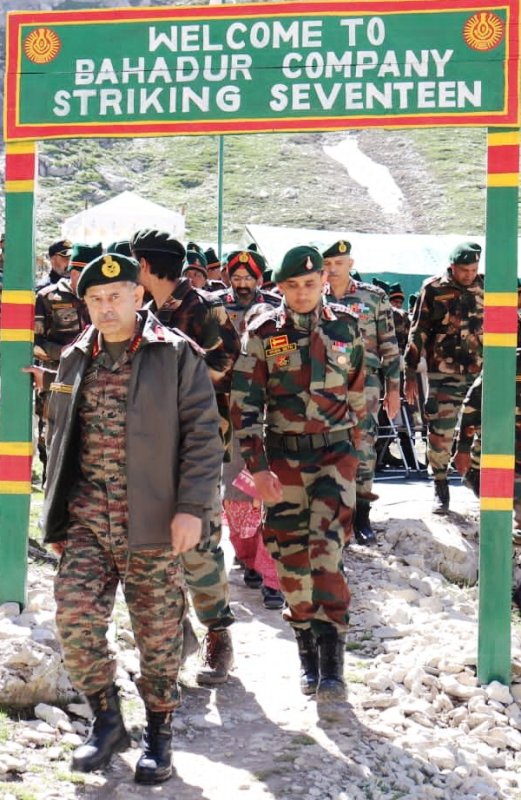 Family
Parents & Siblings
Not much information is available about his parents and siblings.
Wife & Children
His wife, Sunita Dwivedi, is the Regional President of the Army Wives Welfare Association (AWWA) in Jammu and Kashmir.
Career
Upendra Dwivedi was commissioned as Second Lieutenant into the 18th Battalion of the Jammu and Kashmir Rifles (JAK RIF) on 15 December 1984. After commissioning, Upendra attended the Young Officers (YO) Course. On 15 December 1986, he became a Lieutenant. He was promoted to the rank of Captain on 15 December 1989. After Upendra was promoted to the rank of Major on 15 December 1995, he was appointed to an armoured brigade as Brigade Major. Later, he was appointed as General Staff Officer-I (GSO-I) and General Staff Officer-II (GSO-II) in the Military Operations Directorate. On 16 December 2004, he received a promotion and became a Lieutenant Colonel. Upendra commanded his unit, 18 JAK RIF, in the Kashmir valley and then in Rajasthan after he became a Colonel on 1 April 2006. On 13 June 2011, he was promoted to Brigadier (acting), and on 17 October 2011, he became a substantive Brigadier. After he became a Major General on 1 December 2016, Upendra assumed the command of an Assam Rifles Sector along the India-Myanmar border. He was later appointed as the Inspector General (GOC) of the Assam Rifles (IGAR) (East).
On 15 July 2019, he became a Lieutenant General after which Upendra assumed the command of the 9 Corps (aka Rising Star Corps) as its General Officer Commanding (GOC) in February 2020.
Upendra became the Vice Chief of Army Staff (VCOAS) and replaced Lt Gen C. P. Mohanty in December 2021. In April 2021, he was appointed as the Deputy Chief of Army Staff of the Information Systems and Coordination (IS & C). In January 2022, he became the Colonel of the Jammu and Kashmir Rifles and the Ladakh Scouts Regiment.
On 1 February 2022, he assumed the command of the Northern Command as General Officer Commanding-in-Chief (GOC-in-C), replacing Lt Gen Y. K. Joshi.
As an officer, Upendra has held several appointments such as AMS at the Military Secretary Branch, Colonel General Staff (Operation) of a Strike Corps, DDG, ADG, DG Infantry, and Colonel Quarter Master General of a Mountain Division. He has also served as an instructor at the Indian Military Academy (IMA) and Higher Command Wing of the Army War College in Mhow, Madhya Pradesh. His overseas postings include being a part of the Head Quarters of the United Nations Operations In Somalia II (HQ UNOSOM II) and Military Advisor to the Government of Seychelles. He has done several courses like the Higher Command Course at Army War College in Mhow and a National Security and Strategic Study Course at the National Defence College (NDC) in New Delhi. While serving as the Director General of Infantry, Upendra is said to have fast-tracked the procurement of weapons for the infantry.
Statement on POK
On 24 November 2022, Upendra Dwivedi, during a press conference in Poonch, stated that the Indian Army is prepared to recapture the Pakistan-administered Jammu and Kashmir whenever the government orders. Talking about it, he said,
The Indian army is prepared. The military is always ready to make sure that the ceasefire understanding is never broken as it is in the interest of both nations, but if it is broken at any time, we will give them a very befitting reply. The resolution on PoK has already been passed in the Parliament, there is nothing new in it. It is part of the resolution of the Parliament. The army is ready to obey every order of the government. Whenever there is an order from the government, the army will move forward with all its might."
On the same day, Bollywood actress Richa Chadha tweeted, "Galwan says hi," against the Army Commander's statement. Richa, however, apologised for her tweet after she received a backlash from various netizens. Akshay Kumar also responded to Richa's tweet and said that he was "deeply hurt" by her response.
On 24 November 2022, Pakistan's Directorate of Inter-Services Public Relations (ISPR) tweeted against the statement. In its tweet, ISPR said,
The unwarranted statement of a high-ranking Indian Army Officer concerning Azad Jammu and Kashmir is an apt manifestation of the Indian Armed Forces' delusional mindset and it also showcases the vivid imprint of the domestic political showboating on the Indian military thought."
Awards
In November 2021, Lieutenant General Upendra Dwivedi received Ati Vishisht Seva Medal (AVSM) from the Indian government.
Upendra Dwivedi has also received Army Commander's Commendation Card thrice.
Salary
Lt Gen Upendra Dwivedi's salary as Indian Army's Nothern Army Commander is Rs 80,000 + other allowances. [2]Indian Army
Facts/Trivia
While serving as the Deputy Chief of Army Staff (IS & C), Upendra Dwivedi was invited to IIT Kanpur to give a motivational speech.
Upendra Dwivedi chaired the 12th Rashtriya Rifles Biennial Conference, which was held in Srinagar, Jammu and Kashmir, from 25 November 2022 to 26 November 2022.