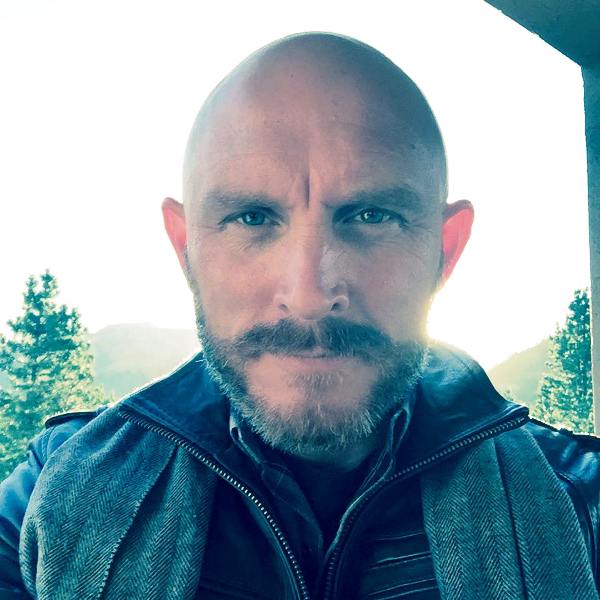 Steve Huff is an American paranormal expert. He rose to fame in July 2020, when he claimed to have talked with the famous late Bollywood actor Sushant Singh Rajput's spirit.
Wiki/Biography
Steve Huff was born in Chicago, Illinois and currently resides in Phoenix, Arizona. His full name is Steven Huff. He went to Bogan High School in Chicago, Illinois.
He developed an interest in exploring the paranormal space at a young age and has been running after his passion since then.
Physical Appearance
Height (approx.): 5′ 7″

Hair Colour: Black

Eye Colour: Black
Family & Ethnicity
Steve Huff follows Christianity.
Parents and Siblings
There is not much information available about his parents and siblings.
Relationships and Children
Steven got married to Debby Cassey in 2012.
Debby often accompanies his to his paranormal exploration trips. Apart from that, here is not much information available about his family.
Paranormal career
Steve is involved in paranormal research for more than 10 years.
In his journey in the paranormal research, Steve Huff claims to have talked with hundreds of spirits including the spirit of American pop star, Michael Jackson.
He has been using a 'spirit box' which he designed about ten years back to speak to the spirit of imminent personalities.
Talking to Sushant Singh Rajpoot's spirit: Steve claims that he has spoken to Sushant's spirit, and his spirit is probably the strongest he has ever connected to. He conducted and recorded a 'soul speaking' session on July 13, wherein he asked many questions to Sushant's soul. In the video, Steve asks 'what happened before your death?' In response to this, a voice comes from the machine, "Big arguments with men." Steve further asks, 'Has anyone murdered you?' In response, the voice says, 'They brought nails.' Also, Steve claimed that Sushant said that he is very fine where he is and that he has wings and is talking to an angel. Steve explains that Sushant is also accompanied by another man. When Steve says that 'you said a lot of debate with someone, what happened then?' The answer from the machine is that 'That's now ended.' Steve continued, 'My first video was watched by millions. They want to hear from you. ' To this, the answer comes, 'I just wanted to answer you.' Steve did the first session on 13 July and second on 19 July. In a video shared on YouTube, Steve is asking Sushant, 'You remember how you died?' As soon as Steve asks the question, the machine gives a voice in English, "Tell them, Steve, I'm in the light." Now, this light is slowing down. There were many more questions that Steve had asked in the videos. Watch Steve huff's live sessions with Sushant Singh Rajput' spirit below:
Session 1 of Communication:
Session 2 of Communication:
Session 3 of Communication:
Expose
On 22 July 2020, a sound designer, Jasim, uploaded a video on his YouTube channel exposing the truth about Steve Huff's claims of having talked with Sushant Singh Rajput's spirit. He comprehensively explained in his video how Steve Huff's has been making the public hear a doctored version of Sushant Singh's voice picked from his old interviews, which sounds like the voice that of a spirit.
Facts/Trivia
Steve Huff is an avid photographer. He has a great collection of digital cameras with him.
A painting of Dutch painter Vincent Van Gogh "A Starry Night" can be seen hanging on Steve's wall, which is also the cover picture of Sushant Singh Rajput's Twitter account.


Also, there were different conspiracy theories surrounding the mysterious death of painter Vincent Van Gogh, same as Sushant Singh Rajput's death.
Steve owns a pet snake and a dog.
His YouTube channel 'Huff Paranormal' has more than 1.24 million subscribers and is rising since he posted videos of communicating with the spirit of Sushant Singh Rajput.