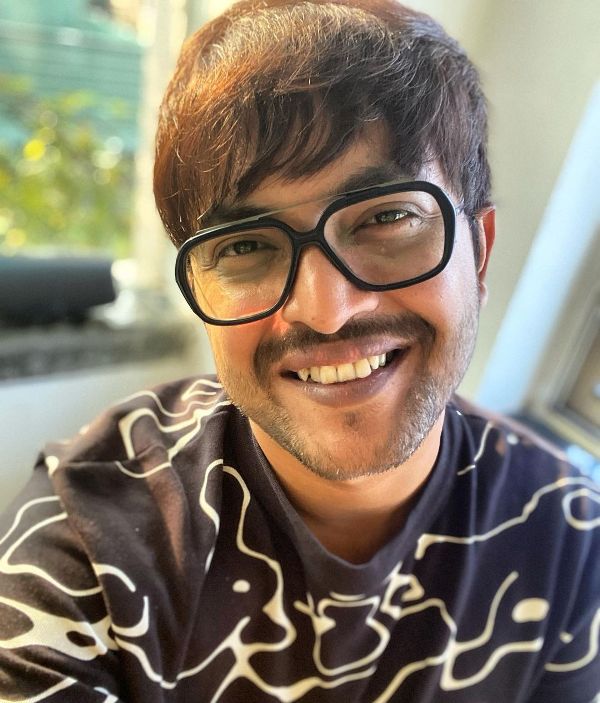 Sourav Chakraborty is an Indian actor, director, writer, and producer who predominantly works in the Bengali film industry. He earned recognition through his role of 'Sourav Moitra' in the television serial 'Bodhu Kon Alo Laaglo Chokhe.' Sourav is known for his work in films like 'Bhobishyoter Bhoot' (2019) and 'Burning Butterflies' (2021).
Wiki/Biography
Sourav Chakraborty was born on Tuesday, 11 October 1988 (age 34 years; as of 2023) in West Bengal, India. His zodiac sign is Libra.
Physical Appearance
Height (approx.): 5′ 9″
Weight (approx.): 70 kg
Hair Colour: Medium Golden Brown
Eye Colour: Dark Brown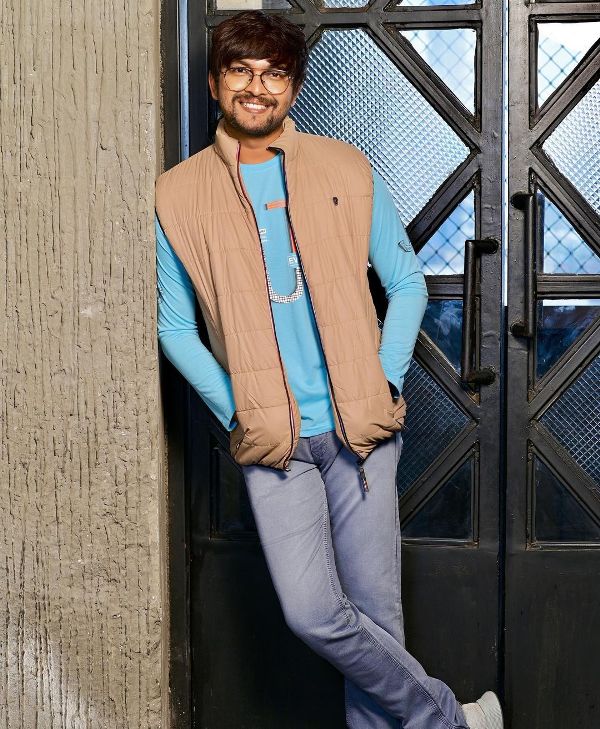 Family
Parents & Siblings
His mother's name is Anita Chakraborty. Sourav lost his father to cancer.
He has a sister named Sunanda Chakraborty.
Wife & Children
Sourav Chakraborty married Madhumita Sarcar, an actor, in 2015; however, their relationship encountered some difficulties, which lead to their separation at the end of 2019.
In an interview, Madhumita Sarcar talked about her relationship with Sourav and mentioned the reasons behind their decision to separate. [1]The Times of India She said,
When a girl decides to marry someone, love is not the only thing on her mind. There's much more to it. We had a thing for each other but somewhere down the line, we felt it wasn't working out. It seems like we are not compatible anymore."
Relationships/Affairs
Madhumita Sarcar
Sourav Chakraborty and Madhumita Sarcar crossed paths for the first time on the sets of the television serial 'Sobinoy Nibedon' in 2011. As time went by, their friendship turned into a romantic relationship. Four years later, they decided to take their bond to the next level and got married. [2]The Times of India
Career
Actor
Television
Sourav Chakraborty debuted in the Bengali television industry with the daily soap opera 'Sabinoy Nibedan' (2011) in which he played the role of 'Joydeep.'
Sourav appeared as Sourav Moitra in the daily soap opera 'Bodhu Kon Alo Laaglo Chokhe' (16 January 2012 – 28 June 2014) which aired on the Star Jalsha channel. He appeared in many other television serials including 'Aaj Aari Kaal Bhaab' (2015-2016), 'Membou' (2016-2017), and 'Shwetkali' (2023).
Film
Sourav Chakraborty worked in some Bengali films as well. He played the role of 'Ronny' in the film 'Ekti Bangali Bhooter Goppo' in 2015. Sourav appeared in other films including the 2019 satirical comedy film 'Bhobishyoter Bhoot' and 'Burning Butterflies' (2021).
Web Series
Sourav Chakraborty appeared in some of Hoichoi's web series such as Abhay in 'Charitraheen' (2018), 'Paanch Phoron' (2019), and Bijoy Mukherjee in 'Murder in the Hills' (2021). In 2023, he appeared in ZEE5's thriller drama web series 'Shwetkali.'
Director
Web Series
Sourav made his directorial debut with the Bengali web series 'Cartoon' (2017).
He directed a number of Bengali web series including 'Dhanbad Blues' (2018), 'Calm Sutra' (2019), and 'Shobdo Jobdo' (2020), and 'Rajneeti' (2023).
Awards
2020: Hoichoi Award for the web series 'Charitraheen 2'
2022: Gold YouTube Plaque for the channel 'Uribaba'
Facts/Trivia
Besides acting, Sourav has a great interest in poetry. In the fifth grade, he wrote his first book 'One Drop of Happiness.' Two years later, i.e., in the seventh grade, he released his second book titled 'Achena Alo Rekha.' In 2002, his third book 'Ekante Abhimanyu' was released at a book fair. In January 2023, a book titled 'Khobor Achhe' was released at an Oxford bookstore; Sourav dedicated this book to his father.
In 2020, Sourav Chakraborty co-founded an entertainment website company named 'Uribaba,' which is believed to be Bangla's first independent free entertainment station with a fresh dose of videos in the form of web series, short films, and sketch videos. [3]

Sourav Chakraborty – Instagram
In 2023, Sourav Chakraborty took to Instagram to reminisce about a childhood memory. He shared that when he was a child, he and his sister Sunanda Chakraborty would eagerly watch the film "King Kong vs. Godzilla" and try to imitate the epic battle; however, their innocent game would often escalate into a hair-pulling fight. Sourav humorously revealed that their father would step in as the referee and "issue them a red card" to put an end to their sibling rivalry.
In an interview, Sourav shared his insights into the making of the web series 'Rajneeti' (2023) and the philosophy it embodies. He said that he does not support any political party, yet he has his own political outlook because politics inevitably influences our daily lives. He expressed a keen interest in narratives that explore the boundaries and implications of political thoughts and ideologies. [4]

The Times of India Sourav Chakraborty, in the interview, said,


I am not a supporter of any particular political party but yes, I have my own political ideology since no one can escape the implications of politics in real life. Rajneeti has been made from these thoughts, these ideological differences. But it doesn't hurt any individual political party. You would find politics everywhere – whether it's our daily life, office or even inside a family. The story concerns of ordinary citizens, like sex, family, and money, than political intrigue. Frankly speaking, I am more interested in stories that expose the limits of political ideas and ideologies."

Sourav has a deep affection for animals, particularly dogs. His love for these furry companions is evident as he frequently shares heartwarming pictures of himself with dogs on his social media handles.
Sourav Chakraborty's passion for reading books shines through his social media presence.