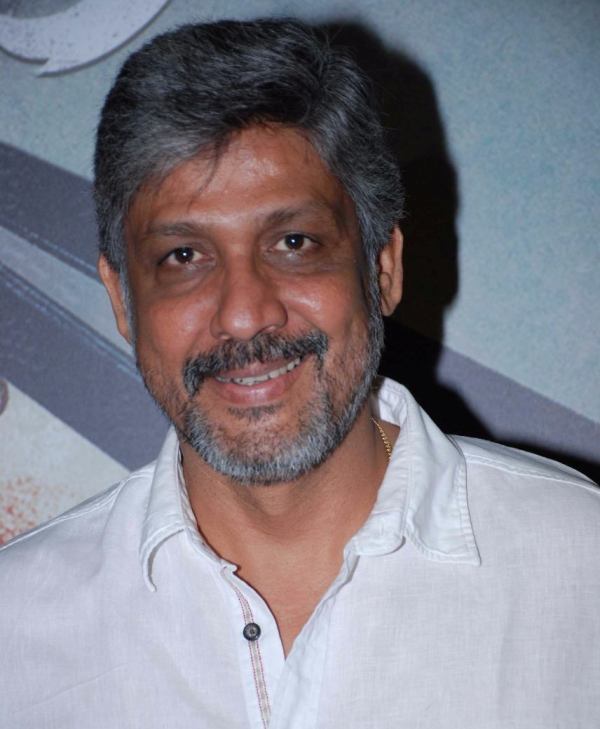 Sampath Raj is an Indian actor, director, and story writer, who is known for playing the antagonist in several popular films in South-Indian languages such as Tamil, Telugu, Kannada, and Malayalam.
Wiki/Biography
Sampath Raj was born on Wednesday, 25 December 1968 while some sources claim that he was born on Thursday, 15 January 1976 (age 54 or 47 years; as of 2022) in Lucknow, Uttar Pradesh. His zodiac sign is Capricorn. He did his schooling at Kendriya Vidyalaya Hebbal in Bengaluru. His father was in the armed forces because of which their family had to move to different cities across the country. Sampath has lived in Delhi, Punjab, and Bangalore. [1]YouTube – ETV Originals When he was eight years old, his family moved to Bengaluru from Lucknow. Sampath received an interview letter from the National School of Drama in Delhi after he applied for an acting course but his mother tore the letter since she didn't want him to pursue acting. Thereafter, he graduated with a Master of Arts in Political Science.
Physical Appearance
Height (approx.): 6′
Weight (approx.): 70 kg
Hair Colour: Salt & Pepper
Eye Colour: Dark Brown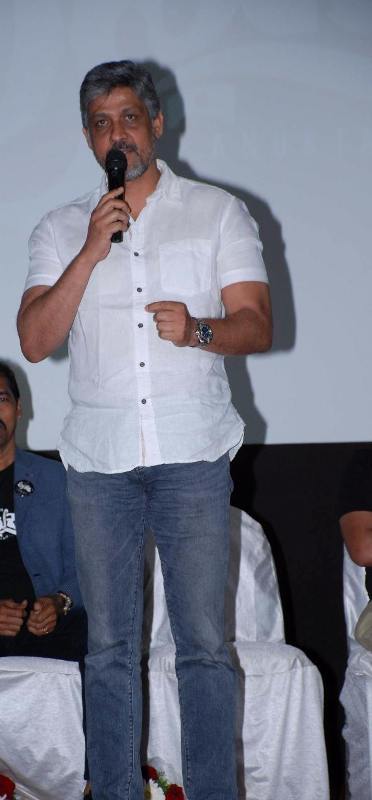 Family
He belongs to a Tamil Brahmin family.
Parents & Siblings
Sampath Raj's father, Ramaswami Srinivas, was a doctor in the Indian army, who hailed from Nellore in Andhra Pradesh. Sampath's mother (deceased) hailed from Thirupachethi in Tamil Nadu. He has three sisters out of the six elder siblings. One of his brothers lives in London, United Kingdom. [2]YouTube – iDream Telugu Movies
Wife & Children
Santham Raj got married in 1991 at the age of 23. He and his wife welcomed a daughter but when she was four years old, the couple got divorced when Sampath was 30 years old. His daughter lives in Australia. In an interview, while talking about his divorce, he said,
I got married at a very young age of 23. Getting married at that age could be one of the main reasons for the divorce. I took full responsibility for my daughter and she is now in Australia. She is away from the industry and that is how she likes."
Career
Before paving his way into the acting industry, Sampath Raj worked in advertising and sales in Bangalore. His first job included marketing and selling ad space with Yellow Pages. Thereafter, he worked at Mumbai Press and then at Navbharat Times. He talked about his job and life goals in an interview and said,
I was into advertising and sales. I was selling advertisement space for that 12-13 years. But deep inside, I had always wanted to be an actor."
Film
Actor
Telugu
Sampath was involved in theatre but only for a short period of time. In 1994, he made his acting debut in the drama film Theerpu directed by Narayana Rao Uppalapati.
Sampath played the role of Uma in a drama film titled Mirchi (2013). This role earned him immense appreciation.
He appeared in several Telugu films including Dammu (2012), Krishna Gaadi Veera Prema Gaadha (2016), Krishna and His Leela (2020), and Agent (2023). In 2023, Sampath played the role of a CBI officer name George in the Indian political action thriller film Custody, which was the Telugu directorial debut of Venkat Prabhu.
Kannada
He made his Kannada debut with the drama film Preethi Prema Pranaya (2003). The film won several awards including National Film Award for Best Feature Film in Kannada.
He has played a variety of roles in Kannada films including Vijayendra Varmaa in Shourya (2010), CID Officer in Jackie (2010), D'Souza in Drama (2012), and JB in Pogaru (2021). In 2013, he played the role of Bhoomi's father in the rom-com film Brindavana. The role earned him a nomination for SIIMA Award for Best supporting actor.
Tamil
Sampath's friend referred him to an acting audition because he thought Sampath would be a good fit for the role. He insisted Sampath attend the audition, which turned out well for Sampath as he was selected; he then made his Tamil debut with the film Neranja Manasu (2004) in which he played the role of Sivanandi.
He worked in many Tamil films including Paruthiveeran (2007), Kadhalil Vizhunthen (2008), Magizhchi (2010), and Aranmanai 3 (2021).
Malayalam
In 2009, he made his Malayalam debut with an action thriller film titled Sagar Alias Jacky Reloaded in which he played the role of Rosario.
He appeared in several Malayalam films including Anwar (2010), Kili Poyi (2013), Kasaba (2016), and Aarattu (2022).
Television & OTT
In 2016, Sampath Raj played the role of Ekambharam in the popular Hindi television series Malgudi Days, which was broadcast on Doordarshan.
Raj played two different roles with the same name of 'Ananth' in two Indian web series; Tamil series Anantham (2022) and Telugu series Vyavastha (2023); which streams on ZEE5.
Director & Story writer
In 2016, he made his directorial debut with a short film titled Ini Avanea. He worked as the director and story writer for short films such as Deyyama Mazaka (2017) and Pachondi (2018).
Awards
2012: Best Villain Award for the Tamil film Aaranya Kaandam (2012) at the Norway Tamil Film Festival Awards
2014: Best Performance by an Actor in a Negative Role for the film Mirchi (2013) at the South Indian International Movie Awards – Telugu
2017: IIFA Utsavam for Performance in a Negative Role of Aadhishwaran in the Malayalam film Aadupuliyattam (2016)
Facts/Trivia
Manchu Bhakthavatsalam (also known as Mohan Babu) is a fan of Sampath Raj's voice.
Sampath Raj has a separate fanbase for Amitabh Bachchan. When he was studying in the 12th standard, he bunked school and went to see the shooting of the film Mard (1985). After watching Amitabh Bachchan fight and act in the film all day, Sampath got to know that it was actually his dupe and not him. Later, he was suspended from the school for bunking.
Sampath's mother didn't like films; according to her, the uneducated and ignorant were believed to enter the film industry. In an interview, Sampath said that during childhood, he was scared of his mother, which is why his father often told him that,


If you are afraid of mother like this, you cannot go to movies. Run away from home."

After hearing his father's advice, Sampath ran away from his home while he was young to follow his passion for acting.
His mother tongue is Tamil, but he is also proficient in five to six languages, including Malayalam, Kannada, and Telugu.
According to Sampath, his father named all of his 7 children after the days of the week and named him Sunday as he was the youngest.
Sampath was not good at his studies when he was a student.
In an interview, Sampath said that he did not have any friends in the film industry.
Sampath Raj and his friend worked together on a project in 2021 that gave women chefs the chance to use their culinary skills after hearing the stories of people who had lost their jobs due to the pandemic. While talking about this in an interview, he said,


The pandemic has hit everyone and no one was spared. As people in the limelight, we can be their voice. I could have taken to social media with videos on safety, but I felt I needed to do more than that to help those who have been adversely affected. We heard stories of people being laid off and households in trouble. It was at this time that we set up a space, where women cooks can dole out their homemade specialities."