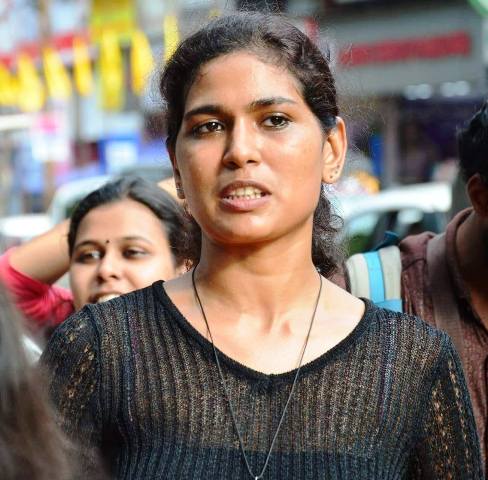 Rehana Fathima is an activist based in Kerela, who thrust into the limelight after the Sabarimala temple row. She is known to break stereotypes and traditions of society for which she is embroiled in controversies now and then.
Wiki/Biography
Rehana Fathima was born on Friday, 30th May 1986 (age 34 years; as in 2020) in Ernakulam, Kerela. Her full name is Rehana Fathima Pyarijaan Sulaiman, whereas her zodiac sign is Gemini. Her other name is Surya Gayatri. She completed her schooling in 2001 from the Government Higher Secondary School, Ernakulam. Thereafter, she attained B.Com & MCA degrees from the Indira Gandhi National Open University (IGNOU) and is working at BSNL as a Telecom Technician.  Apart from that, she has featured in a film 'Eka' and has also done modelling for several years. Fathima is a renowned social activist in Kerela, who is known to break the social barriers and raise her voice for equality and freedom.

Physical Appearance
Height (approx.): 5′ 7″
Hair Colour: Black
Eye Colour: Black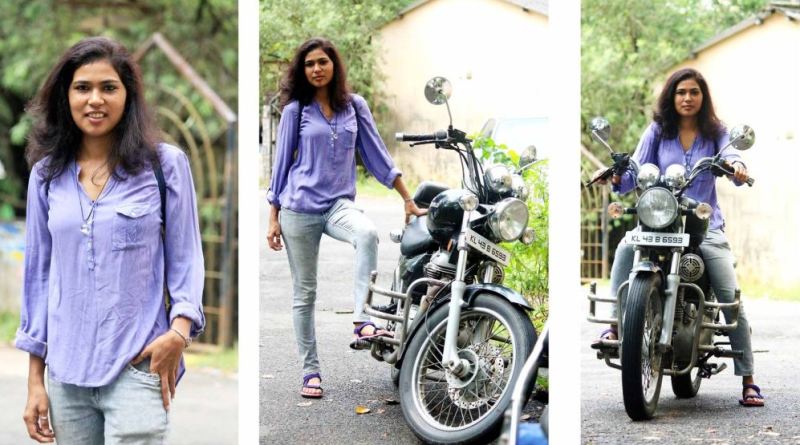 Family & Religion
Fathima was born into an orthodox Muslim family, however, she turned disillusioned with religion following her father's demise.
Parents & Siblings
He father, Pyarijaan Sulaiman died when she was in class 12th.
Relationships & Children
Fathima is in a live-in relationship with Manoj Sreedharan, a film producer and a social activist.
The couple together has two children.
Activism & Controversies
The description in her Facebook bio says, 'Break the Rules.' Therefore, her activities to break the glass ceilings have constantly kept her on and off in the controversies.
In March 2014, she took part in the Kiss of love agitation against the Kerela government's moral policing. She, along with her live-in partner, Manoj Sreedharan was at the vanguard of the Kiss of Love campaign against moral policing. Manoj shared a video clip of the kiss on his Facebook account.
my kiss of love from whatsapp with Rehana Fathima

Manoj K Sreedhar ಅವರಿಂದ ಈ ದಿನದಂದು ಪೋಸ್ಟ್ ಮಾಡಲಾಗಿದೆ ಭಾನುವಾರ, ನವೆಂಬರ್ 16, 2014
Since her childhood, she has challenged the dogmatic rituals and tenets of different religions. In 2016, she was among the first women to take part in the 'Ayyanthol Puli Kali,' a traditional male festive Onam tiger dance done by all-male troupes.

In March 2018, she joined 'Bare the Chest' campaign by sharing a picture holding watermelons on her breasts to protest against derogatory remarks made by a professor in Kozhikode on who reportedly linked woman's breasts to sliced watermelons.

In 2017, she acted in a Malayalam film 'Eka,' an artwork focused on intersexuality. Reportedly, Eka is inspired by real incidents and is the first Indian movie to have brought out and shown the atrocities against transgenders, transsexuals, LGBT and all the gender minorities. However, the movie is banned in India.

In September 2018, the Supreme Court of India delivered its verdict in the entry to Ayyappa Temple at Sabarimala, that allowed women of all age groups to enter the holy shrine. In the past, entry to the temple was restricted for women in the menstruating age. Thus, this verdict led to mass protests in Kerela. Being known for breaking the glass ceilings prevalent in society, Rehana Fathima along with a Hyderabad journalist, Kavitha Jakkal marched towards the Sabarimala Temple under heavy police protection. However, the attempt to enter the shrine was made unsuccessful by a mob of Hindu protestors and devotees, who prevented their entry just 500 meters away from the temple. She had to face some serious backlash as the attempt to enter the temple resulted in outrage and her house being vandalised by a mob of agitated protestors.

In February 2019, she was jailed for 18 days in connection with a cheque bounce case for which she even had to pay a fine of Rs 2.1 lakh. [2]

The New Indian Express

On 24th June 2020, a non-bailable case under the Information Technology Act and the Juvenile Justice Act, and POSCO was registered against Fathima for posting a video on social media. Wherein, her minor kids a girl aged 8 years, and a boy aged 14 years were seen painting phoenix on her half-naked body. [3]

The New Indian Express She was denied for the anticipatory bail in the POSCO case by the Kerela High Court, later on, in August 2020, she moved to the apex court which also refused to accept her anticipatory bail plea saying that she is spreading obscenity using social media.

Facts/Trivia
In 2018, the Kerala Muslim Jamaat Council dismissed her from the Muslim community for trying to enter the Sabarimala Temple. [4]

India Today
She worked in the BSNL till May 2020, after which BNL forced her to take voluntary retirement. [5]

India Today
She holds that nudity need not be associated with sex, and it is the time we stop considering nudity vulgar. [6]

Times of India
Although born into an orthodox Muslim family, she is fascinated by Hinduism. This was one reason she used to go by the name Surya Gayatri. [8]

Times of India