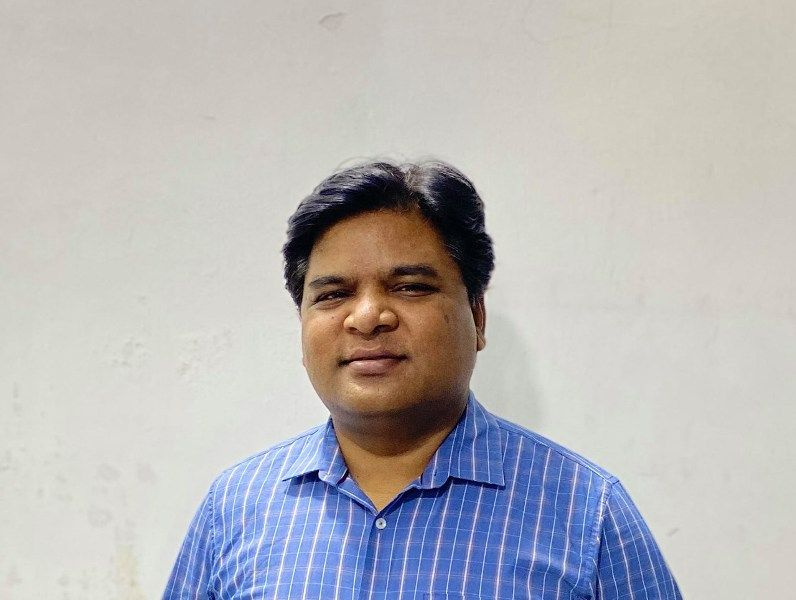 Premoday Khakha is a former Delhi government official who was apprehended by Delhi Police in August 2023 for raping a minor several times.
Wiki/Biography
Premoday Khakha was born in 1972 (age 51 years, as of 2023). He hails from Ranchi, Jharkhand. Premoday studied at Dr. Ram Manohar Lohia Shramik High School, Ghatotand, Jharkhand, from 7 May 1985 to 1 April 1987. He pursued a Bachelor of Arts (Hons.) degree in Geography at St. Columba's College, Hazaribagh (1987-1992) in Jharkhand. He earned a Master of Social Work degree from Delhi University (1994-1996). [1]Premoday Khakha – LinkedIn
Physical Appearance
Height (approx.): 5′ 5″
Hair Colour: Black
Eye Colour: Black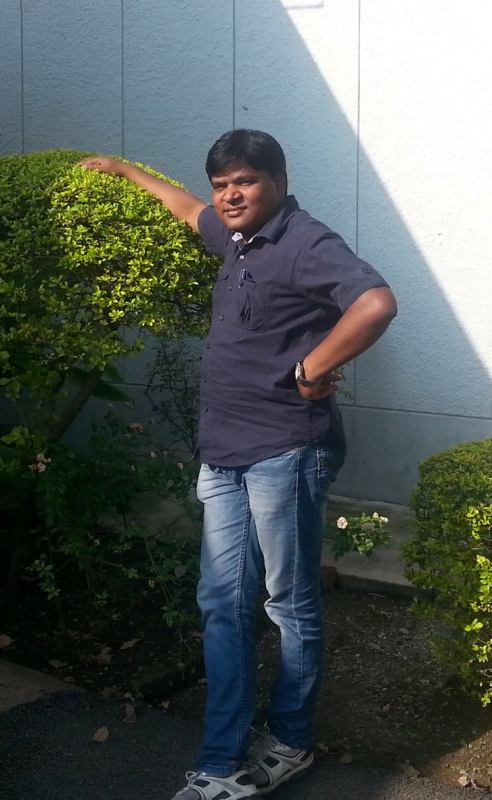 Family
Parents
Premoday's mother passed away on 16 May 2019.
Wife & Children
Premoday Khakha is married to Seema Rani. The couple has two children, a daughter named Prateeksha, and a son named Harsh Prateek Khakha.
Religion
Premoday Khakha follows Christianity. [2]Premoday Khakha – Facebook
Career
Premoday Khakha was appointed as the Medical Social Service Officer of All India Institute of Medical Sciences (AIIMS) in October 1996, and he served in this position till October 1998.
Government of Delhi
Department of Women and Child Development
In October 1998, Premoday was appointed as the Welfare Officer/ Probation Officer of the Department of Women and Child Development; Khakha continued serving in the position till November 2010. He served as the Superintendent/ Head of the Office of Juvenile Justice Board, Delhi, from February 2011 to August 2011. Premoday became the Assistant Director of the Integrated Child Protection Scheme (ICPS) in August 2011.
In March 2017, he was appointed as the Child Development Project Officer of the Department of Women and Child Development office (North), Gulabi Bagh, Delhi. Premoday Khakha became the Superintendent/ Person-in-Charge of the Juvenile Justice Board – I & III and Observation Home for Boys-II at Sewa Kutir Complex in Kingsway Camp, Delhi, in August 2017. In October 2019, he was appointed as the Assistant Director of Litigation and ICDS. Khakha became an Officer on Special Duty (OSD) to the Government of Delhi in March 2022. On 21 August 2023, Khakha was suspended from the post of the Assistant Director of the Department of Women and Child Development for sexually assaulting a minor. [3]Hindustan Times
Controversy
Arrested for Rape and Criminal Conspiracy
On 21 August 2023, Premoday Khakha was booked by Delhi Police for raping his deceased friend's minor daughter for several months. He was arrested under IPC Sections 376(2)(f) (rape), 509 (outraging a woman's modesty), 506 (criminal intimidation), 323 (causing hurt), 313 (causing miscarriage without woman's consent), and 120 B (criminal conspiracy) besides Sections 6 and 21 of Pocso Act. Khakha's wife, Seema Rani, was also arrested on charges of abetting the crime and giving abortion pills to the victim.
Premoday Khakha met the girl and her parents at a church in Burari, Delhi, in 2020. As their bond between the families grew, the girl began addressing Khakha as her 'mama' (maternal uncle), and her mother saw him as a brother. Following the death of the girl's father, her mother entrusted Khakha with her daughter's care, hoping a change of environment might benefit her mental health. According to reports, Premoday brought the girl to his home on 1 October 2020; however, during her stay, the girl's well-being didn't improve, and in January 2021, she returned to her mother. Upon observing her declining health, her mother sought medical attention, which lead to the revelation that the girl was sexually assaulted by Khakha multiple times. While informing her mother about the assault, the girl mentioned that Khakha's wife offered her medicines to terminate the pregnancy after the assault. Soon after knowing this, the girl's mother filed a complaint against Khakha. [4]Hindustan Times
Facts/Trivia
Premoday became a member of the Delhi School of Social Work, University of Delhi, in March 2015.
After the arrest of Khakha in the rape case, many questions were raised about his appointment as the Officer on Special Duty (OSD) to the Minister of Women and Child Development. According to the president of Delhi BJP Virendraa Sachdeva, Premoday Khakha was one of the favourite officers of Arvind Kejriwal, who handpicked him to serve as an OSD.
The officer charged with raping a minor was Kejriwal Govt's favourite.
Had been handpicked to serve as OSD to the Minister of WCD.@SwatiJaiHind will do well to stop her drama and @ArvindKejriwal should answer why was the rapist officer handpicked to serve as his Ministers OSD.… pic.twitter.com/plKEPunAQO

— Virendraa Sachdeva (@Virend_Sachdeva) August 21, 2023