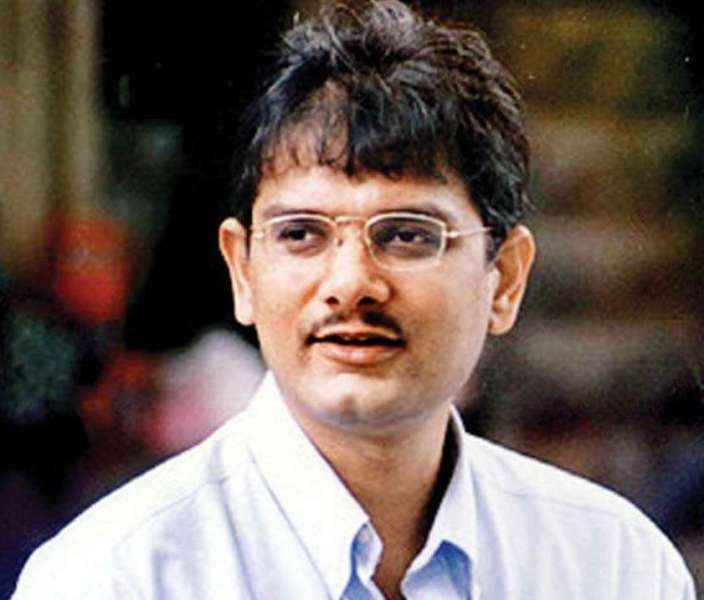 Ketan Parekh (KP) is a former Mumbai-based stockbroker who is infamous for orchestrating the Indian stock market manipulation scam that occurred between 1998 and 2001; it later came to be known as the Ketan Parekh scam. He is the protege of Harshad Mehta who carried out the securities scam of 1992. Ketan was popularly called the 'Pentafour Bull' of the Indian stock market.
Family & Initial Years
Ketan Parekh was born in 1963 (age 59 years; as of 2021) into an affluent upper-middle-class family of CAs and stockbrokers. His father, Vinaychandra N Parekh, introduced him to the ever-changing world of the stock market. After becoming a Chartered Accountant, KP started his career at a well-reputed institutional brokerage firm called Narbheram Harakchand Securities (NH Securities). His wife's name is Mamta Parekh, and the couple has two daughters. It is rumoured that his family (wife and two daughters) moved to London for the treatment of his daughter, who is suffering from post-viral encephalitis since she was one and a half months old. [1]India Today
Involvement in the Harshad Mehta Scam
During the early '90s, Ketan came in contact with Harshad Mehta and joined Harshad's brokerage firm GrowMore. Under his tutelage, KP learned the modus operandi of Mehta Brothers (Harshad and Ashwin). Although Ketan slipped through the cracks after the Harshad Mehta scam, his role in the scam of 1992 came under scrutiny when his own scam came to light in 2001. Subsequently, he was convicted in 2008 for siphoning off Rs 48 crore from a unit of Canara Bank in the 1992 scam and sentenced to one year of imprisonment. In an interview with NDTV, Ketan Parekh said,
What we have done is only one transaction. We have received money from the mutual fund and we have duly delivered the shares and the shares were duly registered. Beyond that our role was not there in any manner in this transaction"
Modus Operandi
The Pied Piper of Dalal Street was famous for his Midas touch in the late '90s. His business practices were unconventional just like his mentor, but unlike Mr. Mehta, he did not use public money to rig the stock prices. Promoters of various companies provided Ketan with the capital to rig their stock prices. Reportedly, he also made use of his contacts at Global Trust Bank and Madhavpura Mercantile Co-operative Bank to access funds and illegally jack up the prices of various stocks. He used to build up huge volumes through online trading and then rig the prices without anyone noticing. Ketan once manipulated the stocks of Visualsoft, and the share price of this company skyrocketed from Rs 625 to Rs 8,448 per share. He did the same thing with Zee telefilms and the share price escalated from Rs 30 to Rs 720 per share.
To round off the profit, Mr. Parekh used financial institutions like the UTI to dump the inflated stocks. In return, Ketan was rumoured to take heavy kickbacks in the form of equity from such companies. He came to be known as the 'Pentafour Bull' and the 'One Man Army' for his aggressive style of investments. In a media interaction with India Today, an anonymous stockbroker said,
He may be down to earth, but he is very smart and shrewd. He is very aggressive and is known for his fast moves. KP stocks used go up like a rocket – there was no gradual build up. If he decides to bring a stock down, he would do it instantly."
K-10 Stocks
At the peak of his reign over the stock market, Ketan had a pick of his 10 favourite stocks, which included Zee Telefilms, HFCL, Silverline, Satyam Computers, Aftek Infosys, DSQ Software, Ranbaxy, Pentamedia Graphics, Sonata Software, and Visual Soft. This set of 10 stocks was euphemistically referred to as "K-10" stocks by other stockbrokers. Ketan, being an astute investor, was well aware of the IT boom of the late '90s, so he heavily invested in software and other tech-related companies.
His Millenium Bash
Although Ketan attained a flamboyant image after he threw a grand-scale party in 2000, known as Millenium Bash, he was a shy and soft-spoken stockbroker, who kept a low profile, lived a simple life, and maintained his distance from media interactions before this happened. This made it hard for people to believe his involvement in the scam. Even Sucheta Dalal (the journalist who exposed the Harshad Mehta scam), in her 2003 article in Rediff, quoted,
When I met him sometime in July 2000, I too came away with the impression that he has his feet too much on the ground to go the Harshad way. In fact, until August 25 [2000], when the market hinted at the first signs of trouble, most newspapers did not even have a photograph of the broker.
However, things changed after his famous Millennium Bash (New Year, 2000) at his lavish seaside bungalow in Mandwa off the coast of Bombay. The party was filled with high-class businessmen, fund managers, and Bollywood's glitterati. The guests first gathered for a champagne reception at the Taj Mahal Hotel's Sea Lounge restaurant, and then they were escorted in a high-security ferry ride to his bungalow. The party was covered on the front pages of many tabloids. Thereafter, Ketan went on to buy a fleet of luxury cars including a Cadillac and a Lexus (just like the one Harshad had). He was admired by a lengthy list of famous personalities ranging from Bollywood superstars including Amitabh Bachchan to global tycoons such as Kerry Packer. Reportedly, KP became good friends with Mr. Bachchan after he transformed Amitabh Bachchan Corporation Ltd (a failing company) into a profitable company. Later, Mr. Parekh started getting featured on front pages of business newspapers, stating his views on union budgets and other finance-related topics. It was also reported in the newspapers that Ketan was forming a joint venture with Indian businessman Vinay Maloo and Australian mogul Kerry Packer.
The Exposure of his Scam
In the late '90s, the world economy was going through a tough time. The excessive conjecture by the internet-based trading companies led to a massive market crash in 2001, often called as the dot-com bubble. KP was also caught in the technological bubble along with the rest of the world. On 1 March 2001, two days after the Union Budget was passed, the BSE Sensex plunged 176 points, which provoked the then NDA government to set up an inquiry into the market crash. Being the key player in the stock market, KP's transactions were under heavy scrutiny. RBI found his pay orders suspicious, which he had given as collateral for bank loans; an investigation began against Mr. Parekh. At the same time, a payment crisis was triggered by a Kolkata-based beer cartel, who dumped their shares of K-10 stocks. KP, and other brokers who were holding shares in his name, dumped a huge chunk of his K-10 stocks after regular trading hours at the Calcutta Stock Exchange. This led to the Sensex tanking by another 149 points.
Aftermath
The scam caused a massive erosion of wealth leading Ketan and his followers into bankruptcy. According to a report by SFIO (Serious Fraud Investigation Office), the scam was estimated between Rs 30,000-40,000 crores. [2]Hindustan Times The CBI arrested Ketan on 30 March 2001, charging him with defrauding the Bank of India of Rs 137 crore, and they kept him in custody for 53 days. The scam led to SEBI fixing the loopholes in the system. The trading cycle of one week was reduced to one day. Operators were banned from carrying forward the trades. The control of brokers over various stock exchanges was diminished.
Trial & Sentence
A  Joint Parliamentary Committee (of 30 members) was set up to investigate the role of Ketan Parekh in the financial scam of 2001. The committee found Mr. Parekh guilty of circular trading. Another report by the Intelligence Bureau implied KP's involvement in rigging the share prices of Dewan Housing Finance, Goenka Diamond, Orchid Chemical, IVRCL, GMR Infra, Pantaloon Retail, TBZ IPO, KS Oils etc. Subsequently, Ketan was banned from stock trading till 2017 for illegally manipulating the stock market. It is reported by The Economic Times that Ketan was sentenced to two years of imprisonment for cheating by a special CBI court in March 2014. In 2018, a fast track court sentenced him to three years of imprisonment for violating the SEBI act. Later, The Bombay High Court suspended his sentence and granted him bail.
The Ketan Parekh Show is Still Going on
Even though KP has gone on record to say that he has maintained his distance from the stock market, a report from SEBI in 2009 alleged that Ketan was still active in the stock market with the help of many stockbrokers trading on his behalf. This resulted in SEBI banning 26 firms for violating the SEBI act.