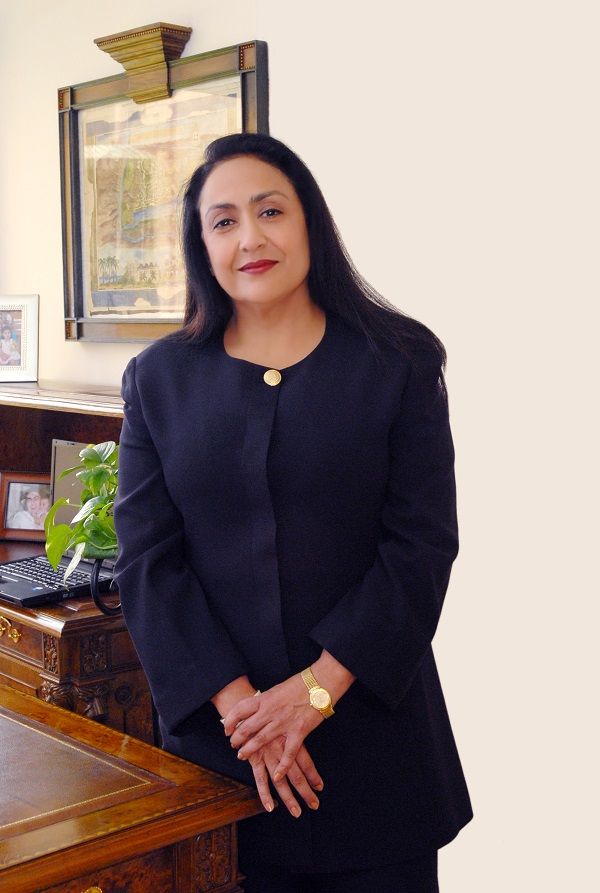 Biography
Jyotsna Suri is the Chairperson and Managing Director of Bharat Hotels Limited that runs a range of luxury 5-star hotels under the flagship of 'The LaLiT'. Born on 20th July 1952, she attended The Lawrence School, Sanawar, Himachal Pradesh. Later, she completed her Bachelor's degree in English Honors from Miranda House, University of Delhi. She is the recipient of 'Doctor of Laws' (honorary) from the University of Warwick, United Kingdom.
Career 
Jyotsna Suri started her career at Bharat Hotels Limited in 1987 as its Joint Managing Director. A self-confessed workaholic hotelier, she took over the role of Chairperson and Managing Director in 2006, after the demise of her husband, Lalit Suri, the group founder. Two years later, she led a successful brand change for the hotel chain – The LaLiT, under The Lalit Suri Hospitality Group. She was elected as the President of the Federation of Indian Chambers of Commerce and Industry (FICCI) in 2014.
Family 
Wife of Lalit Suri, the Founder of Bharat Hotels Limited, DrJyotsna Suri is the mother of four children – three daughters (Deeksha Suri, Divya Suri, Shradha Suri) and a son (Keshav Suri). Late Lalit Suri was a Member of Parliament in RajyaSabha (the upper house of India's parliament) from Uttar Pradesh.
Facts
Jyotsna Suri is known as the face of the Indian Hospitality Industry.
Having over three decades of experience, she has successfully led Bharat Hotels Limited to become one of the leading hotel chains in India.
The Lalit Hospitality Group operates 12 luxury hotels, palaces and resorts under The LaLiT brand and two mid-market segment hotels across the country, with over 2,260 rooms.
The Group also operates hotels in London.
Jyotsna Suri is a fierce advocate of gender equality. Under her leadership, The LaLiT started hiring transgender employees and maintaining a balance between male and females workers.
In 2019, Dr Suri was rankedat 38th position on the Fortune India Most Powerful Women in business list.